George Harrison Said People Threatened Ringo Starr: 'We're Going to Kill Him'
George Harrison explained that Ringo Starr got death threats when The Beatles were on tour in Canada. He said that the band left Montreal early, as they genuinely worried someone would act on the threats. Starr explained that the group was anti-Semitic and incorrectly assumed he was Jewish. He shared how he reacted to the situation.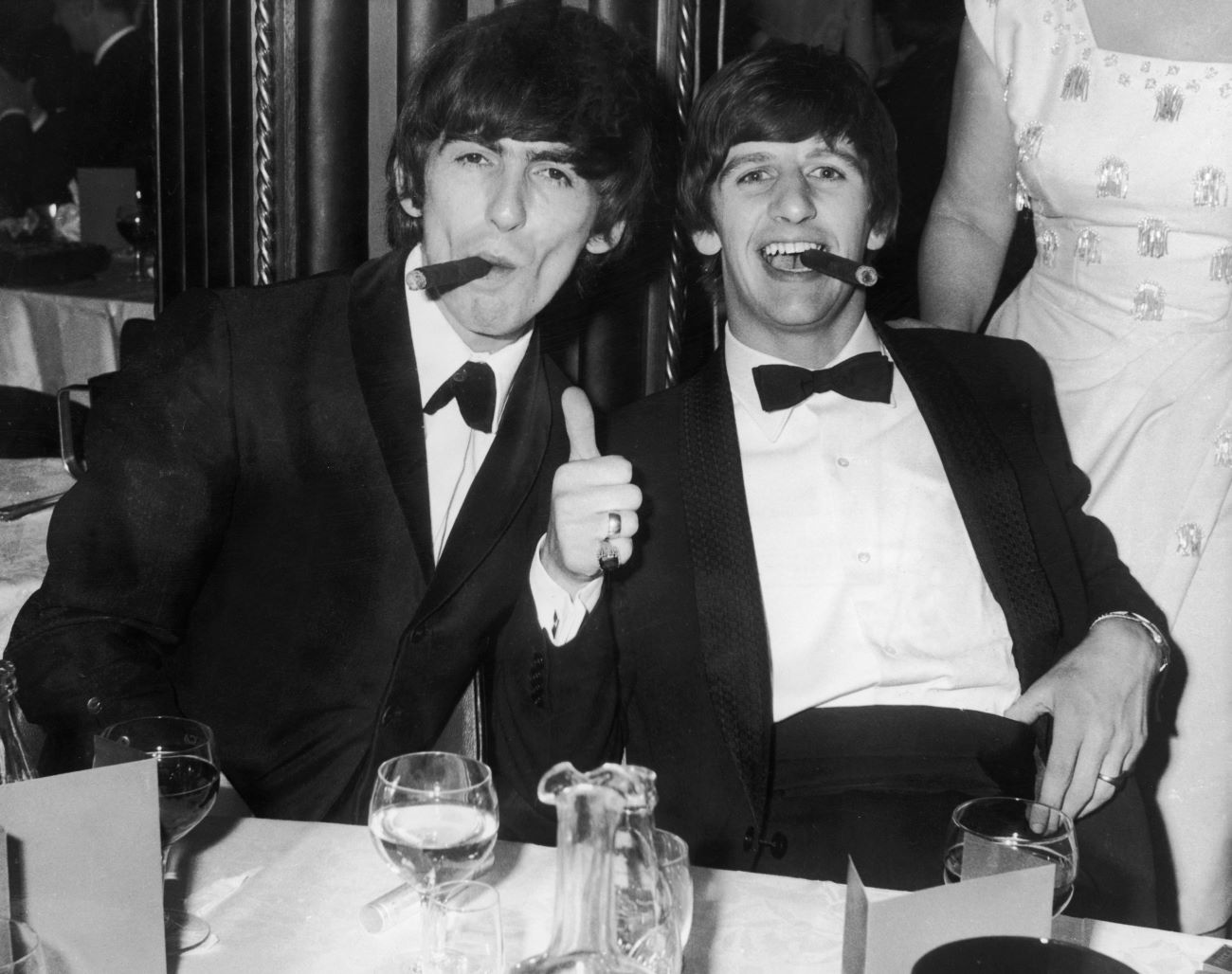 The Beatles had several 'near misses' on tour
In the years that The Beatles were still touring, Harrison said that he grew increasingly worried about their safety, as they had several "scrapes and near misses."
"Firecrackers would go off during the show, and we'd look around and think one of us had got it," he told Rolling Stone in 1987. "The next place on the tour was Jacksonville, Florida, where there was this hurricane. So we were diverted to Key West, where the runway was apparently not really long enough to carry the plane. It was nerve-racking. Everywhere we went, it was something like that. We'd go to Japan, where the students were rioting, and there'd be Beatlemania all mixed up with the politics. It just seemed to be like that all the time."
Harrison said it was a relief when the band stopped touring.
George Harrison said people threatened Ringo Starr's life
A particularly scary tour moment happened when people threatened Starr's life in Montreal.
"We flew into this situation where the French and the English in Montreal were having a big fight, and Ringo was threatened," he said. "It was like 'We're going to kill him.'"
He explained that they took the threat seriously and left Montreal early.
"We went to Key West from French Canada, where we'd thought Ringo was going to get shot," he said in The Beatles Anthology. "A Montreal newspaper reported that somebody was going to kill Ringo. Because they didn't like his nose or something? Because he was probably the most British of The Beatles? I don't know. Anyway, we decided, 'F*** this, let's get out of town,' and we flew a day early, instead of staying the night in Montreal."
Starr explained that the threats were explicitly anti-Semitic. He wasn't Jewish, but they believed he was. The band hired extra police protection for their shows, as Starr genuinely worried for his life.
"I had the cymbals up towards the audience to give me a bit of protection; usually I had them flat on," he said. "I also had a plain-clothes policeman sitting there with me. But I started to get hysterical, because I thought, 'If someone in the audience has a pop at me, what is this guy going to do? Is he going to catch the bullet?' I found this was getting funnier and funnier all the time, and the guy just sat there."
George Harrison and Ringo Starr were close friends and collaborators
Harrison and Starr were friends and collaborators, and Starr said he often relied on the other man for advice on music.
"I used to always go to George to help me end the song," he said, per the Daily Mail. "I didn't have the talent to end a song. With 'Back Off Boogaloo,' I went to George and he helped me finish it." 
RELATED: George Harrison Said The Beatles Were Nearly 'Wiped Out' by Desperate Fans