Why George Harrison Said He Wasn't Really 'Beatle George'
There were many times when George Harrison wanted to quit The Beatles. Touring took a toll on his mental health, and he wished he could escape from aspects of fame, but he bided his time. The only thing that helped George's soul was his newfound spirituality and writing new music, which he stockpiled away. However, after a while, he realized that "Beatle George" wasn't him anymore; it wasn't even real.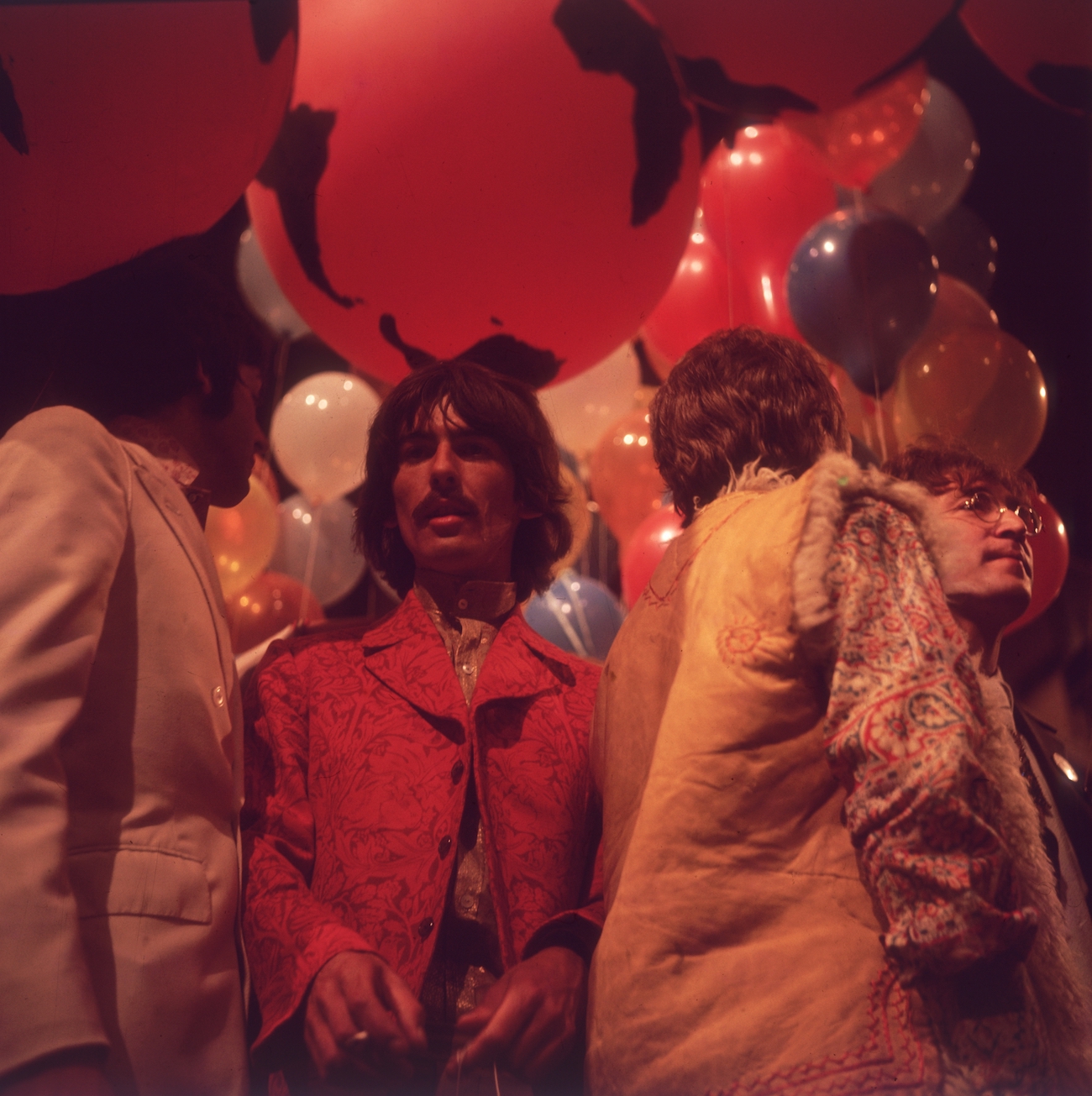 George Harrison says 'Beatle George' wasn't really him
If you look back at old interviews of George and see that he's relatively happy, you could just be looking at "Beatle George," not the real George. When he would get sick of being famous or a Beatle, he'd turn into his alter-ego, "Beatle George," so no one could tell he was unhappy.
According to Rolling Stone, George once said, "The Beatles exist apart from myself. I am not really Beatle George. Beatle George is like a suit or shirt that I once wore on occasion, and until the end of my life people may see that shirt and mistake it for me. I play a little guitar, write a few tunes, make a few movies, but none of that's really me. The real me is something else."
What that something else was, few knew. "Harrison was many things – including a master of understatement," Rolling Stone wrote. "But he was right to point out that his true character remains elusive. He was one of the most famous men in the world, but he loathed superstardom. He preached piety and simple pleasures, yet he lived in a 120-room mansion and collected ultra high-end cars. His studious facade belayed a brilliant sense of humor, which led him to produce some of the greatest comedies of all time. The songs he wrote focused on both the glory of God and the petty annoyances of day-to-day life."
Despite George's apparent annoyance with having to shrug on the "Beatle George" T-shirt, he was proud of The Beatles' successes. But he was glad that period of his life was over.
George 'never' wanted to be a Beatle again
In a 1979 interview with Rolling Stone, promoting his new album, George Harrison, George said he "never" wanted to be a Beatle again. "Not in this life or any other life," he said. However, that didn't mean his time as a Beatle was completely joyless.
"I mean, a lot of the time it was fantastic, but when it really got into the mania it was a question of either stop or end up dead," George explained. "We almost got killed in a number of situations – planes catching on fire, people trying to shoot the plane down and riots everywhere we went. It was aging me.
"But we had a great time. I think fondly of it all, especially as we've been through all the aftermath of Apple. Everybody's sued each other to their hearts' content, and now we're all good friends."
Ravi Shankar helped George figure out who he was
Throughout George's struggle with finding himself, he had one great adviser to help him through it. During his acceptance speech for the Billboard Century Award in 1992, George said that his career, if that's what you'd call it, he said, would be nothing without his friends.
He thanked the rest of The Beatles, Eric Clapton, and "the great Indian musician" Ravi Shankar, who had an "incredible amount of influence" on him. "He not only opened my eyes to more spiritual music, but he helped me to look inwards so I can find out who I really am. I'm still trying to find that out," George said.
So, George was always trying to find out who he really was. He knew he wasn't "Beatle George" and hated when fans thought he still was, but that's as far as his knowledge of himself stretched. However, he did know how he wanted to leave his body, and when that time came, he left it peacefully.