George Harrison Sent a Frightening Drawing to a Fan Who Asked Him for Money
In 1968, George Harrison received a letter from a fan asking for money. At the time, he was in India with the rest of The Beatles to take part in a Transcendental Meditation training course, but the letter still reached him. Harrison responded politely, but in jest. He also included a hair raising drawing of his "friend."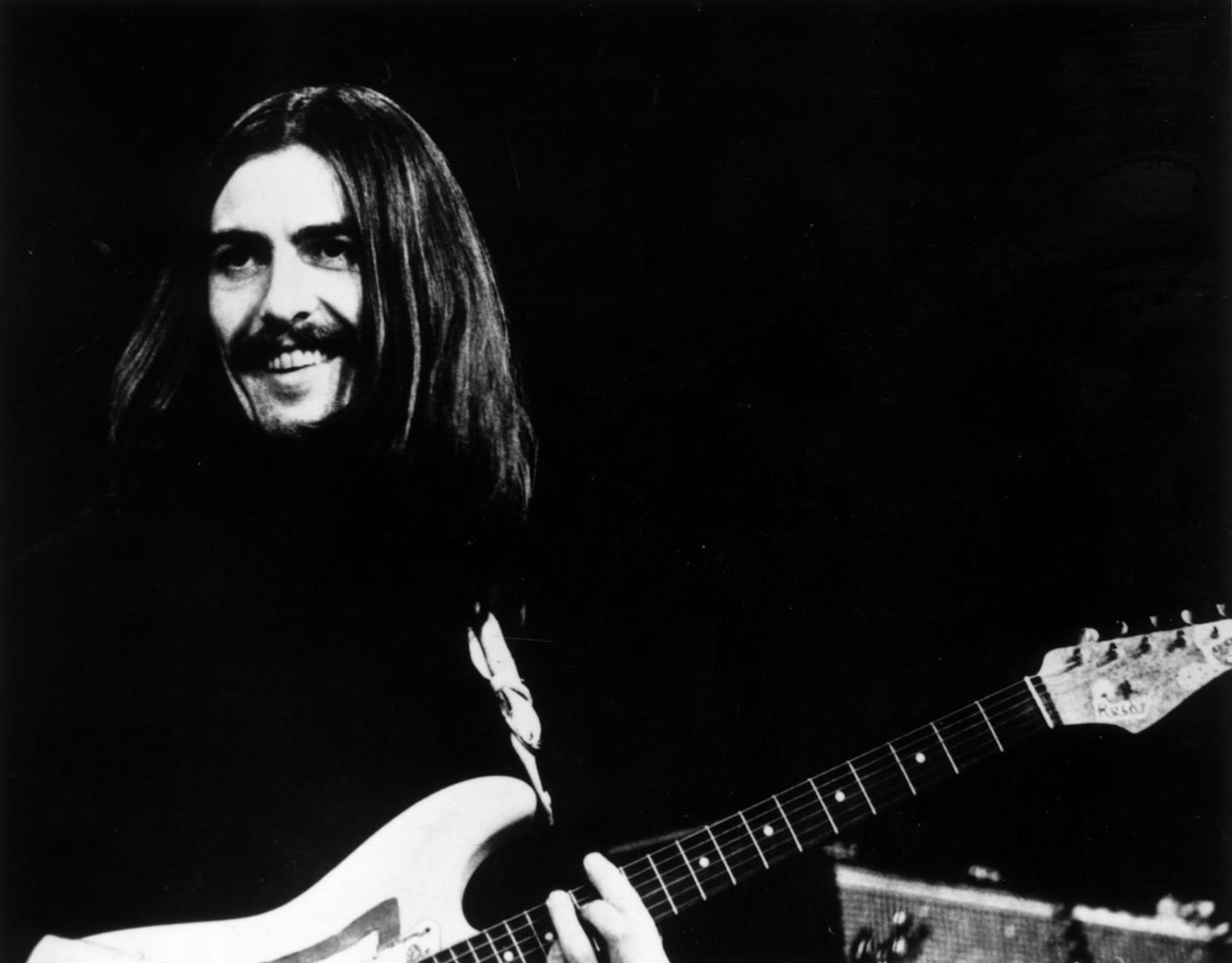 The Beatles began incorporating the sitar into their music
While filming The Beatles' film Help! in 1965, Harrison first became acquainted with the sitar.
"We'd recorded the 'Norwegian Wood' backing track and it needed something. We would usually start looking through the cupboard to see if we could come up with something, a new sound, and I picked the sitar up – it was just lying around; I hadn't really figured out what to do with it," Harrison said in The Beatles Anthology, per BBC. "It was quite spontaneous: I found the notes that played the lick. It fitted and it worked."
He described his playing of the sitar on the song as "very rudimentary."
"I didn't know how to tune it properly, and it was a very cheap sitar to begin with," he said. "But that was the environment in the band, everybody was very open to bringing in new ideas."
George Harrison sent a response to a fan who asked him for money
In 1968, The Beatles were in the Himalayas for a Transcendental Meditation course. A fan managed to reach Harrison there with a letter. He was interested in starting to play the sitar because of Harrison, but the instrument was expensive. He reached out in hopes that Harrison would spot him the $100 necessary to purchase one.
Harrison responded to the letter with a drawing of a woman with large, bloodshot eyes and a wide toothy smile. He also wrote a note to the hopeful fan.
"This is a friend of mine, and I thought you may like to have a look at her," he wrote, per Far Out Magazine. "She is called Mary and only comes out during early spring, after the monsoon period. I have just lent her my last $100, so unfortunately you are out of luck, so you will have to be satisfied with my best wishes. Keep practicing, and the best of luck to your group and yourself."
George Harrison said he thought many fans misunderstood The Beatles
Though Harrison replied playfully to this fan, he could sometimes get frustrated with his admirers. He thought that they misunderstood the band's enjoyment of fame.
"It might have been fun for everybody else, but we never saw the Beatles," he told Rolling Stone in 1979. "We're the only four people who never got to see us. [Laughing] Everybody got on a trip, you see, that was the thing. We were just four relatively sane people in the middle of madness. People used us as an excuse to trip out, and we were the victims of that. That's why they want the Beatles to go on, so they can all get silly again. But they don't have consideration for our well-being when they say, 'Let's have the Fab Four again.'"
RELATED: George Harrison Said It Was a 'Relief' to Be Done With The Beatles