This George Harrison Song Was Almost Included on NASA's First Interstellar Space Probe
George Harrison may have been a late bloomer when it came to writing hit songs, but when he got going, he was writing some of The Beatles' biggest No. 1 hits. He wrote countless songs like "I Need You," "If I Needed Someone," "While My Guitar Gently Weeps," and two of his most significant, "Something" and "Here Comes The Sun." After George left The Beatles, he wrote even more hit songs until he died in 2001. But only one George Harrison song almost made it to space.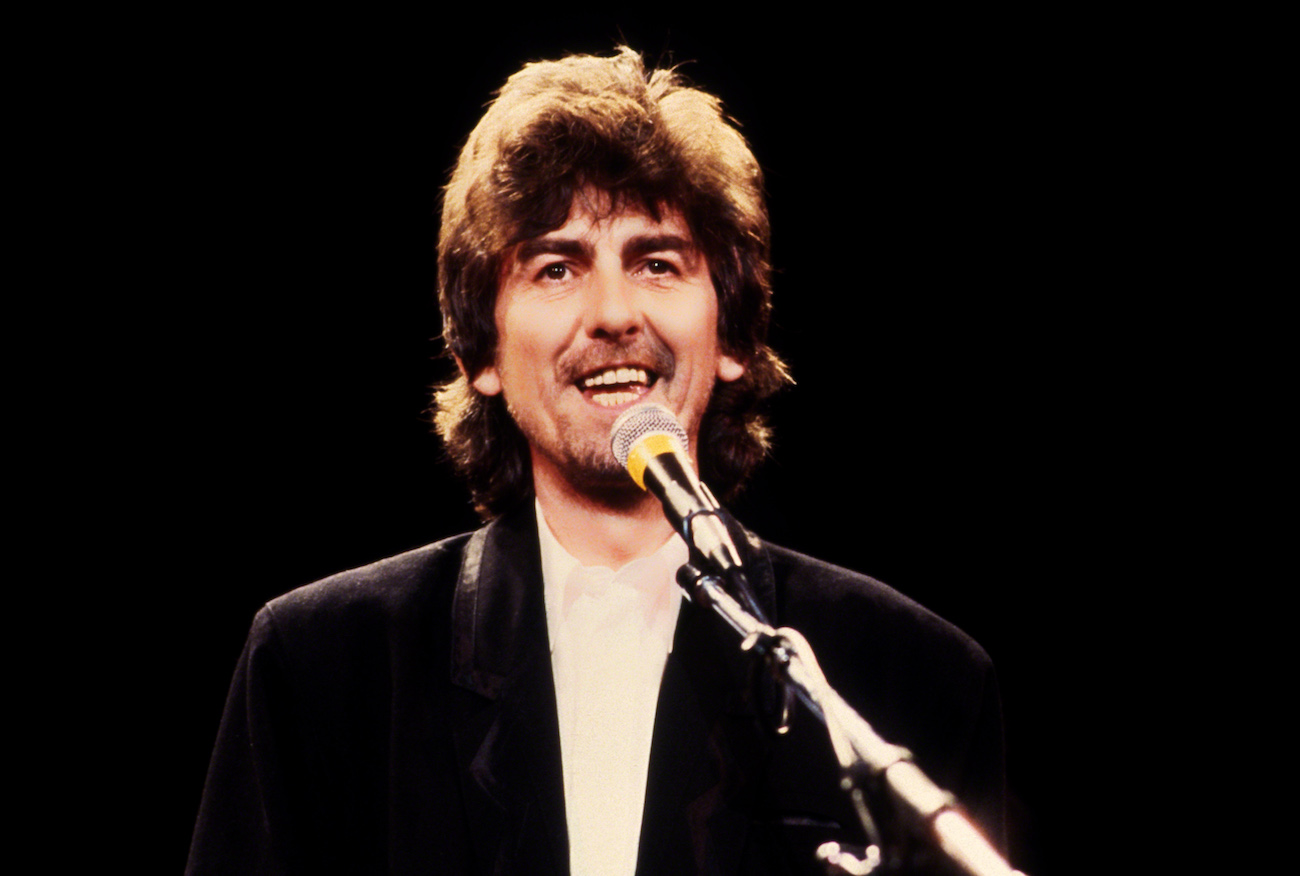 George Harrison had many interests
Besides having a profound love for music, spirituality, and, of course, his friends and family, Geoge also had a passion for fast cars and comedy. He made friends with the guys in Monty Python, including Eric Idle and Formula One race car driver Jackie Stewart.
George always had an obsession with fast cars. During his Beatle career, he owned a Jaguar XKE, Ferrari 365 GTC, and an Aston Martin DB4. However, when he became friends with Stewart, he was able to go behind the scenes of the sport. "It was really through him that I got backstage, and it's much more interesting back there," George said (per Rolling Stone). "Jackie was the outspoken world champion, and he lived to tell the story."
In the documentary, Living in the Material World, Stewart explained that George didn't see race car driving as materialistic. He saw it as a spiritual awakening because it feels like you have heightened senses when you're driving that fast.
However, space was not something that George had an immense interest in, it seems. When George's friend, F1 world champion Damon Hill, told him of his desire to take a rocket into space, George shook his head and mockingly said, "No man. Inner space, not outer space."
RELATED: George Harrison Wrote a Heart-Breaking Song About Breaking up With Pattie Boyd
George Harrison's song was almost sent to space
Even though George seemed less than enthusiastic about space travel, one of his songs almost went to the stars. During the mid-1970s, NASA scientists constructed twin space probes, Voyager 1 and Voyager 2, "designed as the first human-made objects to travel outside the heliosphere and into interstellar space," Rolling Stones writes.
In case any extraterrestrial came upon the probes, scientists equipped both with a 12-inch gold-plated copper photograph record. They were "essentially audio time capsules" that contained sounds that would best describe Earth's culture.
"The spacecraft will be encountered and the record played only if there are advanced space-faring civilizations in interstellar space," said astronomer and author Carl Sagan, who worked on the project. "But the launching of this 'bottle' into the cosmic 'ocean' says something very hopeful about life on this planet."
The selection process for the sounds took one year. Scientists chose thunder, bird songs, Morse code, brainwaves, and musical selections, including pieces by J.S. Bach, Blind Willie Johnson, and the Bulgarian folk singer Valya Balkanska. However, Sagan's first choice was George's "Here Comes The Sun," but the scientists didn't choose it.
RELATED: George Harrison Wrote a Tribute Song to John Lennon After He Died
"In some ways, the Beatles were the most obvious choice to include on the music," Jon Lomberg, Sagan's chief artistic collaborator, told author Jim Bell in 2015. "They were still at the peak of their fame, even though they'd broken up five years before. It would have been like putting on Shakespeare – who is going to seriously say that Shakespeare doesn't belong among the greatest hits of Earth's literature? The Beatles were sort of the absolute peak of Western musical achievement at the time."
All four Beatles agreed with 'Here Comes The Sun" going to space
All four of The Beatles had no qualms about "Here Comes The Sun" going to space on the probes. They were actually thrilled about the idea. However, EMI Records, who owned the song's copyright, disagreed. Instead of "Here Comes The Sun," Sagan included Chuck Berry's "Johnny B. Goode," which George probably didn't argue with either.
Still, millions of years from now, wouldn't it be fascinating to see extraterrestrial life come down to Earth rocking out to The Beatles hit song? Something so pleasing to think about is The Beatles music bridging the gap between Earth and the rest of the universe.