George Harrison Once Surprised Michael Caine by Playing Ukulele All Night
George Harrison once surprised actor Michael Caine by playing ukulele all night. Caine has starred in a couple of films produced by George's Handmade Films.
George Harrison had many friends, but only those closest to him heard his ukulele playing, including actor Michael Caine. George once showed up at Caine's home and played ukulele late into the night. Caine was surprised but couldn't possibly kick the ex-Beatle out.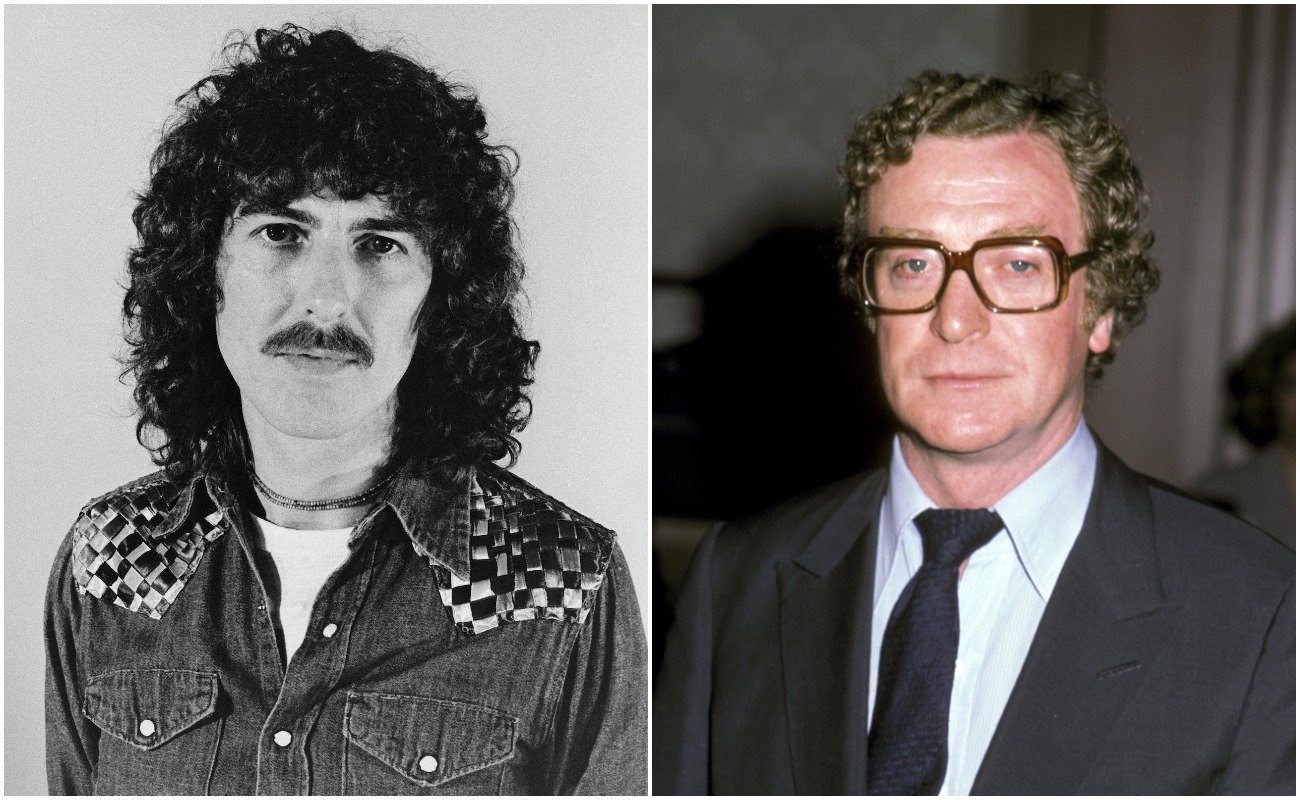 Michael Caine was close with The Beatles and The Rolling Stones
In a 2019 interview with Rolling Stone, Caine said he was close with The Beatles and The Rolling Stones.
Caine said, "I knew all the Beatles, all the Rolling Stones. I knew everybody in the music business and we spent our lives in discotheques. I drank alcohol quite heavily for some time. But I never did any drugs."
In his documentary My Generation, Paul McCartney told Caine about the moment The Beatles offered The Rolling Stones "I Wanna Be Your Man."
"He said one day he was coming out somewhere, waiting to get a cab, and the Rolling Stones — or maybe just Mick and Keith — came along in a cab and said, 'Where are you going? We're going to a party. You want to come?' He and John got in the cab," Caine explained.
"The Stones were making their first LP, and Paul said to them, 'How's it going?' and they said, 'Well, it's going great but we don't think we've got a Number One yet.' And Paul said to them, 'Well, John and I have just written a song — we'll give it to you and see what you think.'
"And the Stones recorded it ['I Wanna Be Your Man'] and it became their first Number One. That's the story Paul told me."
George Harrison surprised Caine by playing ukulele all night
Caine also revealed to Rolling Stone which Beatle he was closest to. It was George. The Batman Begins actor also said George surprised him one night by playing ukulele for hours.
Caine said, "I knew John quite well, but George and I were neighbors and we used to go to each other's houses for dinner. I never did that with Paul or John. I invited George to dinner one evening and he brought what we thought was a guitar and we thought he was going to sing for us and we were all excited.
"What I didn't know was that George was the president of the George Formby fan club. He was a famous, very funny singer who used to sing these silly songs. George had brought a ukulele and sang George Formby songs all evening. Which were great, but it was such a surprise."
George was obsessed with the ukulele. Caine wasn't the only person who George graced with late-night ukulele sessions. Tom Petty and Jeff Lynne spent many nights playing ukulele with the ex-Beatle. Lynne even played the instrument for George the last time they saw each other.
Caine starred in a couple of George's films
In the late 1970s, Monty Python's Eric Idle came to George when EMI dropped Life of Brian. George's business manager, Denis O'Brien, convinced him to co-found Handmade Films so the ex-Beatle would be able to fund the film.
George's Handmade Films produced many films, including a couple in which Caine starred. In 1985, Caine appeared in the comedy Water. The following year, he starred in the neo-noir crime drama, Mona Lisa.
So, George and Caine were friends and collaborators. However, Caine fondest memory of George involved that late-night ukulele session. Who could forget that?