George Harrison Wrote 'Don't Bother Me' as an Experiment to See if He Could Write a Song
When George Harrison first entered The Beatles, he didn't write songs. However, that changed when he wrote 'Don't Bother Me.'
The first song that George Harrison wrote for The Beatles was "Don't Bother Me." Initially, when George joined the band, he wasn't a songwriter. He left that duty to John Lennon and Paul McCartney. Since they seemed capable of writing The Beatles' hits, George didn't even think about writing songs.
However, George was still curious to see if he could. The result was 1963's "Don't Bother Me," but George was its harshest critic.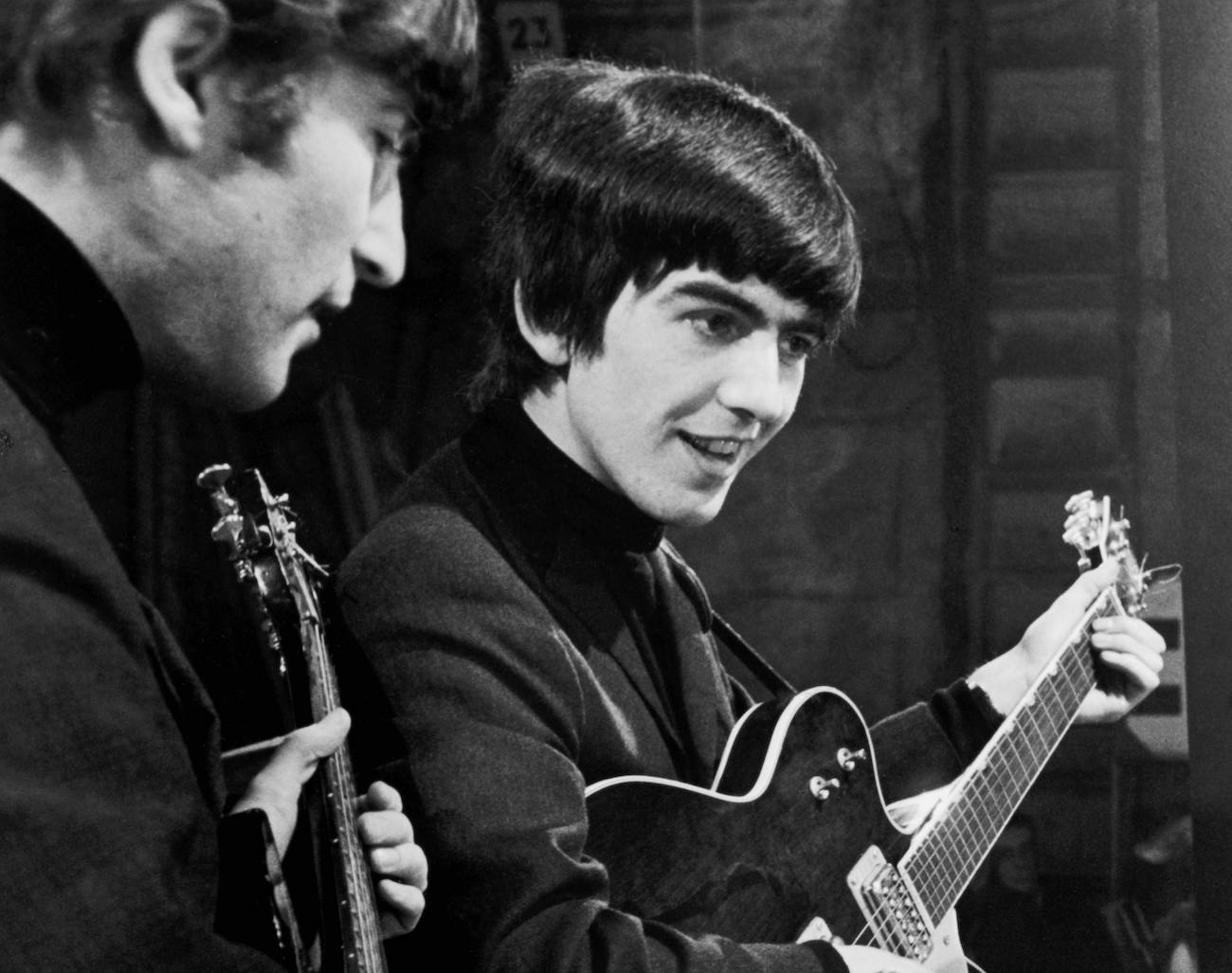 George Harrison didn't even think about writing songs initially
During a 1992 interview with Guitar World, George revealed that he didn't initially think about writing songs in The Beatles' early days. That is until he saw how successful John and Paul were.
"To get it straight, if I hadn't been with John and Paul I probably wouldn't have thought about writing a song, at least not until much later," George explained. "They were writing all these songs, many of which I thought were great. Some were just average, but, obviously, a high percentage were quality material. I thought to myself, 'If they can do it, I'm going to have a go.'"
So, George set to work writing his first song, although not in the best of circumstances.
George wrote 'Don't Bother Me' as an experiment to see if he could write a song
In his 1980 memoir, I Me Mine, George wrote, "'Don't Bother Me.' The first song that I wrote — as an exercise to see if I could write a song."
"I wrote it in a house in Bournemouth, England, where we were playing a summer season in 1963," George continued. The "Something" singer said he wrote it while he was sick in bed. "Maybe that's why it turned out to be 'Don't Bother Me.'"
"I don't think it's a particularly good song, it mightn't even be a song at all but at least it showed me that all I needed to do was keep on writing and then maybe eventually I would write something good.
"I still feel now 'I wish I could write something good.' It's relativity. It did, however, provide me with an occupation."
'Don't Bother Me' forced Paul and John to consider having three songwriters in the band
Writing "Don't Bother Me" might have proved to George that he could write a song, but he had no idea that writing it was the easy part. The hard part was proceeding in a band that didn't want him to continue.
When George wrote that first song, John and Paul started to worry. Bottom line: they were the songwriters. Not George. So, they had to talk between themselves about whether or not they wanted a third songwriter. They didn't.
"A lot of the girls were mad on him, so we always wanted to give him at least one track," Paul explained in Anthology (per Beatles Bible). "Then George started to catch on: 'Why should you write my songs?' And he started writing his own.
"From when George first started, he would deliver one song per album. It was an option to include George in the songwriting team. John and I had really talked about it. I remember walking up past Woolton Church with John one morning and going over the question: 'Without wanting to be too mean to George, should three of us write or would it be better to keep it simple?' We decided we'd just keep to two of us."
Basically, John and Paul wanted George to continue to take the songs they wrote for him, without complaints, and for everything to stay with the status quo. When George wasn't having any of that, they got annoyed, and they weren't the only ones either. The Beatles' producer, George Martin, was less-than-thrilled when George started writing songs.
Ultimately, they all treated George condescendingly whenever he brought them a new tune. They hardly listened to them, and it eventually became one of the biggest reasons why George wanted to quit years later. "Don't Bother Me" might not have been "I Wanna Hold Your Hand," but it was a start to something great. George's song only got better, whether John and Paul liked it or not.