George Harrison Wrote 'Pure Smokey' Because He Didn't Want to Die Without Telling Smokey Robinson He Appreciated Him
George Harrison wanted to write a song about Smokey Robinson to show his appreciation. George didn't want to die without paying tribute to one of his idols.
George Harrison had many heroes, including Motown star Smokey Robinson. If George liked someone, they knew. Plain and simple, even if George had to tell them in a song. For instance, George told Bob Dylan of his love for him in "I'd Have You Anytime."
So, it's not hard to believe George would write a song about his appreciation of Robinson in "Pure Smokey."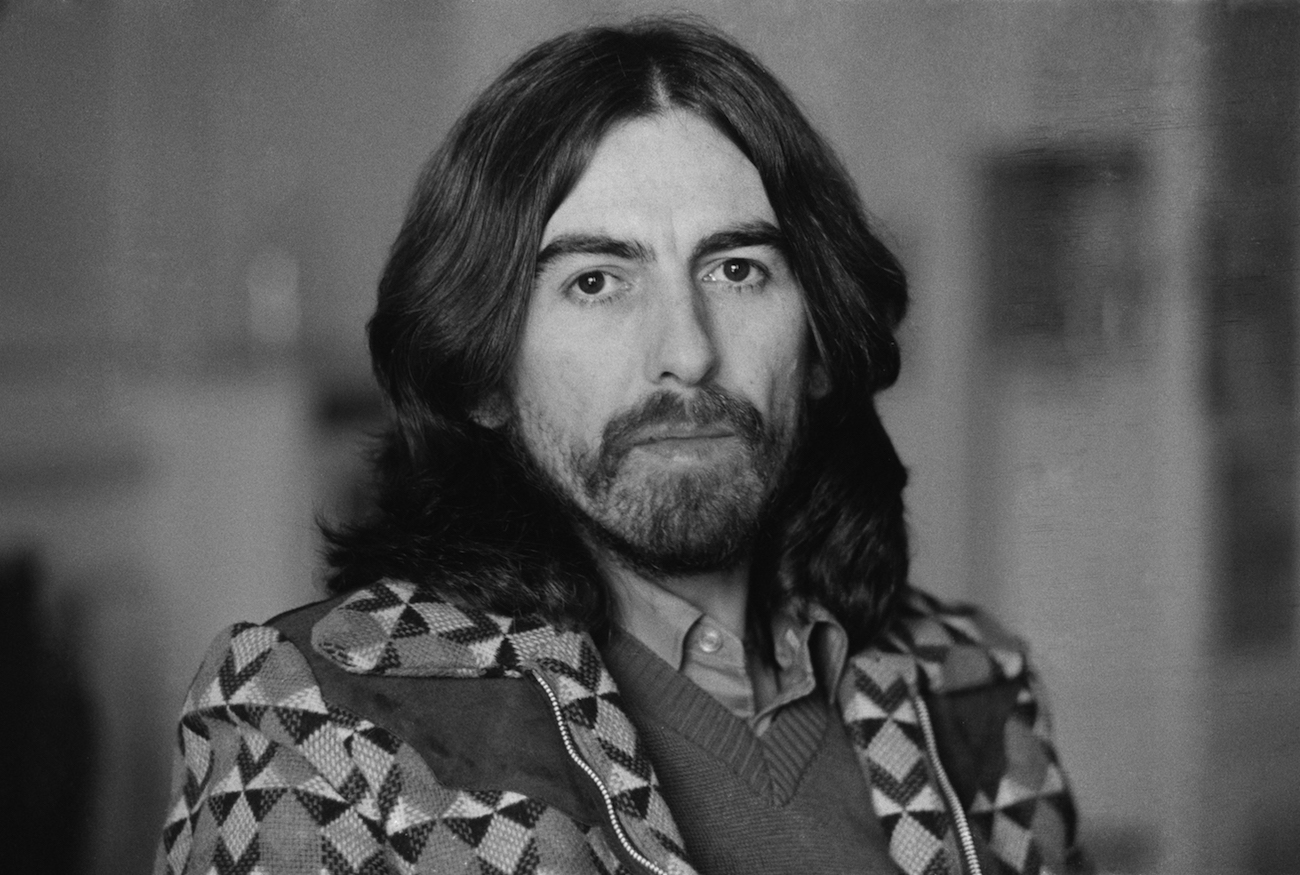 George Harrison wrote 'Pure Smokey' to show his appreciation of Smokey Robinson
In his 1980 memoir, I Me Mine, George talked about the origins of his song "Pure Smokey" off his 1976 album, Thirty Three & 1/3. George always wanted to pay homage to his heroes, so what better way to tell them than in a song? One of those heroes was Robinson.
"'Pure Smokey' started out with nice chord changes," George explained. "I've always liked Smokey Robinson and he's probably one of the best songwriters around. He writes great lyrics and great melodies, and he is fantastic to see in concert, because one tends to forget how many good tunes he has written.
"He brought out an album called 'Pure Smokey,' and I've met him once or twice. Sometimes you get an idea and write a specific song, but other times—often—it turns itself into whatever it's going to be—with the effort put into it—and this turned into 'Pure Smokey.'
"I'm trying to make the point—if I like someone I want to say, 'I like you.' I don't want to die and then to think, 'Oh, I forgot to tell them I liked them.'
"'Throughout my lifetimes I'd hesitate/ I'd feel some joy/ But before I'd show my thanks it became too late.' So this song turned into an all-purpose thing of generally trying to show appreciation, and then to focus on my appreciation of Smokey."
It's easy to tell George loved Robinson in the lyrics: "But now all the way I want to find the time/ Stop and say/ I thank you Lord for giving us each new day/ And as I think back over so many years/ Love that's filled my ears/ I got to thank you Lord for giving us Pure Smokey/ And anyone who hears—hears that voice so free/ He's really got a hold on me/And I thank you all for giving us Smokey—Smokey/ Singing it so sweetly/ Like no one else could do/ Always trying something new/ I thank you all for giving us Pure Smokey."
What does Robinson think of George's song?
George's "Pure Smokey" did the trick of letting the Motown singer know how much George appreciated him. Robinson was well aware of the ex-Beatle's 1976 tune. During an interview with Hazy Rock (per Something Else!), Robinson revealed that he and George eventually got close.
"The Beatles were a very unique group, as we all know," Robinson said. "I had the pleasure of meeting the Beatles, you know. And George, I had the pleasure of spending more time with him than any of the other guys. I just met the other guys briefly. George, for a time, was living in Los Angeles, and I had the pleasure of being in his company a few times. We got to know each other kind of well.
"That was a wonderful, flattering thing for him to feel like that, and to write about it, so that the world could know that he felt like that. It was wonderful to me, and I'm very flattered by that," Robinson said of "Pure Smokey."
Robinson was 'liked God' to The Beatles
George wasn't the only Beatle who loved Robinson. Listening to any of The Beatles' earliest records, you can hear how much they loved Robinson.
According to Rolling Stone, Paul McCartney once said, "Smokey Robinson was like God in our eyes," and it shows in With the Beatles, which features the band's cover of Robinson's "You Really Got a Hold on Me."
Meanwhile, John Lennon admitted that songs like "Not a Second Time" and "All I've Got to Do" are examples of him "trying to do Smokey Robinson." John continued to want to sound like Robinson throughout the rest of his career.
Paul McCartney said the band felt cool covering Robinson and the Miracles. Robinson loved The Beatles just as much. During the documentary Motown 25: Yesterday, Today, Forever (per Rolling Stone), Robinson said he appreciated that The Beatles were the first white band to give Motown its credit.
"They were the first huge white act to admit, 'Hey we grew up with some black music. We love this,'" said Robinson. "We knocked down those barriers, and I must give credit to the Beatles… It seemed like at that point in time white America said, 'OK if the Beatles are checking them out, let us check them out,'" said the Temptations' Otis Williams.
Robinson told Uncut that he knew the Fab Four before they broke America. "They were already performing a version of my song, and John was asking me about this Miracles song and that Miracles song," Robinson said. "I was very flattered he knew so much about my music. They were all lovely people, and all became my friends."
So, Robinson definitely felt the love from The Beatles and George Harrison in particular. Who wouldn't want to tell their heroes they love them?