George Harrison's Father Was Less Than Enthusiastic About His Son's Career Choice
When George Harrison first wanted to learn the guitar, both of his parents supported him. But as he got older and his love for music grew, George's father Harold Harrison started getting concerned that his son had unrealistic notions that he could make a living as a musician.
After World War II, most adults in England wanted calm and quiet. They wanted their children to go into practical careers that earned a decent living. So you can imagine what George Harrison's father, Harold Harrison, thought when his son started pursuing a music career instead of going into a good trade like his siblings. Thankfully, George was fortunate enough to prove his father wrong. Having a successful music career was possible.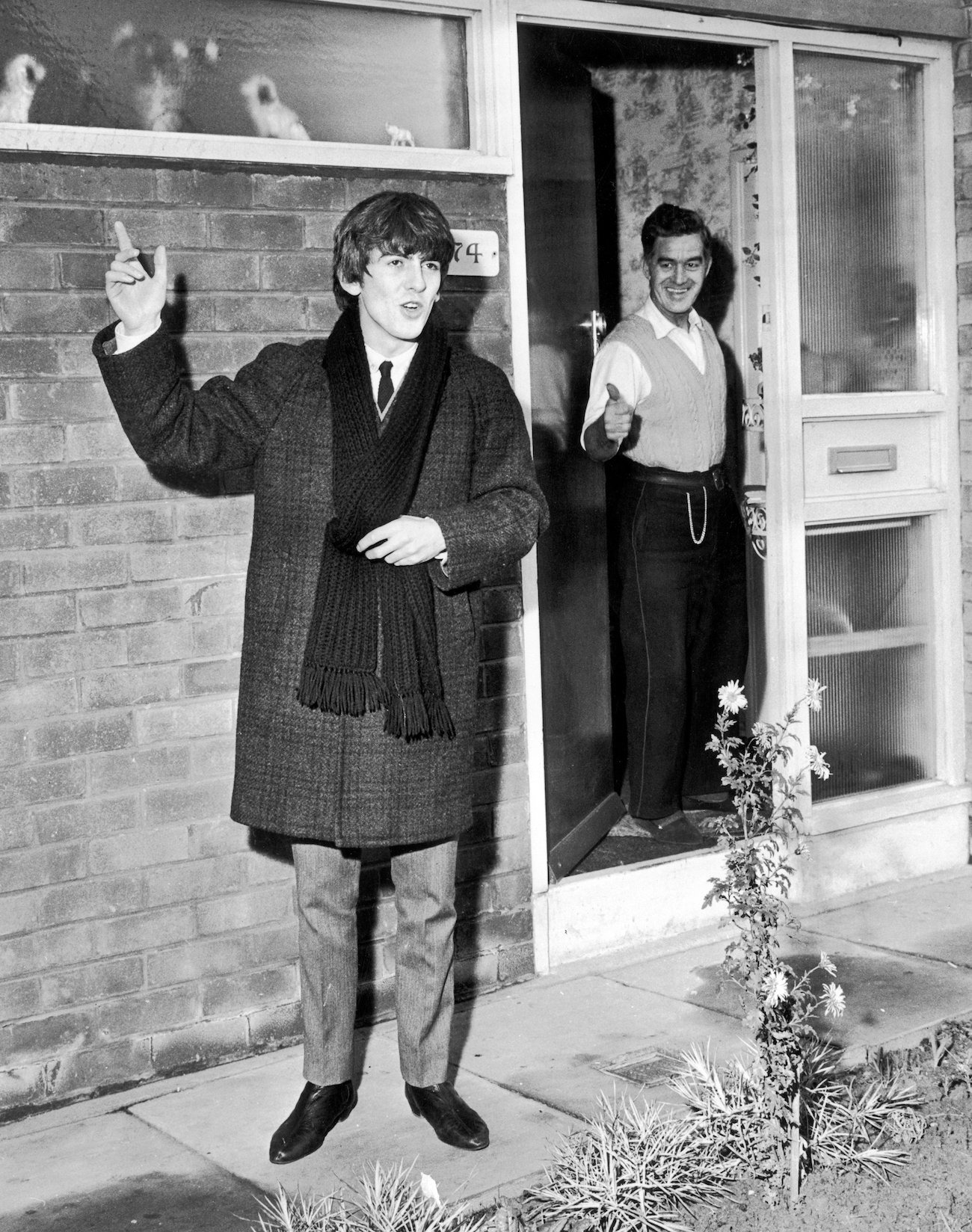 George Harrison's parents initally supported his love of music
At a young age, George developed a love for music. When he got back from school, he'd turn on the family gramophone and play hits from Jimmie Rodgers, Big Bill Broonzy, Slim Whitman, as well as English music hall tunes. He made up his own songs too.
But when George was 10, his mother, Louise, allowed him to buy a beginner's guitar from a boy at school for 3 pounds, 10 shillings, which was a lot of money back then. According to Joshua Greene's Here Comes the Sun: The Spiritual and Musical Journey of George Harrison, it wasn't just George's mother who supported his love of music. Harold was the one who arranged for his son to get his first lessons.
"His father had a friend who ran a pub and played guitar, and he showed George how to finger chords to tunes from the twenties and thirties such as 'Dinah' and 'Whispering,'" Greene wrote. George practiced until his fingers bled and the cheap guitar's neck bent. Louise often stayed up all night with her frustrated son as he practiced. She reassured him that he'd get better with time, and, of course, he did.
Soon music became George's entire world, and his father started to second guess his decision of getting his son guitar lessons.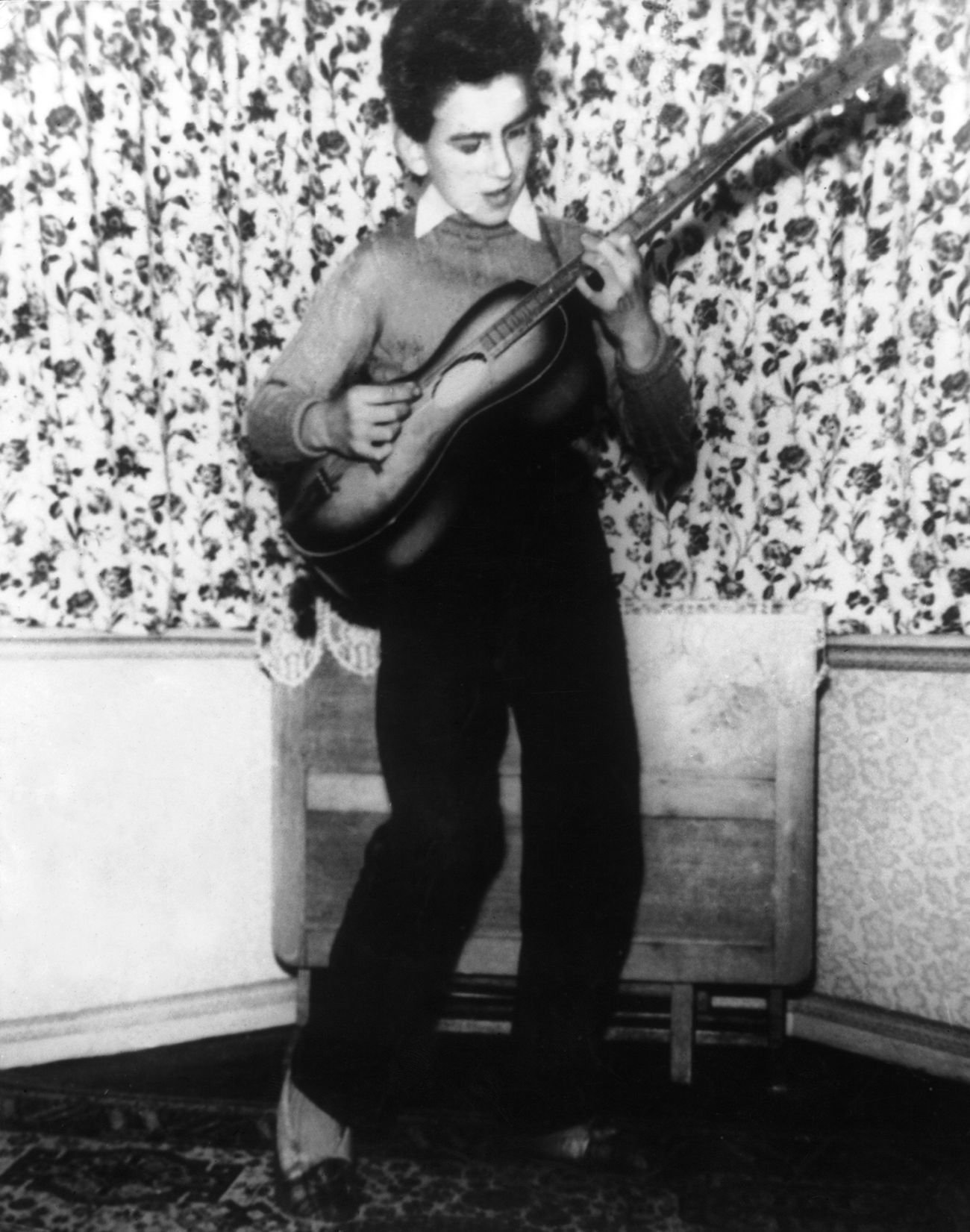 George Harrison's father was concerned about his career choice
Harold was a very hard worker. He scheduled every bus in Liverpool, which involved 6,000 buses and 80 different routes. Harold wanted his children to become equally great workers and "productive members of their community." But when he realized that all his youngest son cared about was music, he began to get concerned.
"As a young man, before joining the Liverpool bus company, Harold Harrison had trained to be a bursar for the Cunard Steamship Lines," Greene wrote. "Then he saw how much more money stewards earned working in first class and managed to get himself transferred. He knew the value of a solid job and, despite having offered some initial encouragement, balked at his son's growing interest in music."
Thankfully for Harold, George's siblings "were practical about their careers." George's sister Louise trained to be a teacher, while his brothers completed apprenticeships. Harry became a mechanic, while Peter did panel beating welding.
"If all else failed, Harold reasoned, maybe George could become an electrician and open a repair shop with his brothers. His Christmas gifts to 12-year-old George included a set of electrical tools. The war had taken its toll, and screwdrivers were what a sane man gave his youngest son, something dependable."
George got a job at an electrician shop but hardly worked
George was the only one in his family to be accepted to Liverpool Institute. There he met Paul McCartney, but school wasn't where George wanted to be. In class, instead of doing his work, he'd sit quietly and draw guitars and chords. After, he would race home to practice his music.
George felt that school was a waste of time, so he failed class after class. When he eventually dropped out, his father hinted again and again, "Hadn't you better get a job or something?" Despite having "no taste for manual labor," George eventually got a job.
He interviewed with the Youth Employment Center and became an apprentice electrician at Blackler's shop for 1 pound, 50 pence a week. "At Blackler's, he barely did his work, preferring darts in the basement while waiting for the day to end so he could race home to play his guitar," Greene wrote.
Thankfully, George wasn't at Blackler's for too long. Paul saved his friend from his boring work when he asked George to audition for The Quarrymen, John Lennon's band. He impressed his future bandmates with "Raunchy" and joined the band shortly after. The rest is Beatles history, but George was fortunate enough to show his father that a music career could work. After that, Harold was George Harrison's No. 1 fan.