George Harrison's Sister Manages a Beatles Tribute Band — She Instantly Connected With the Man Who Plays Her Brother
George Harrison's sister, Louise, manages a Beatles tribute band called the Liverpool Legends. She instantly connected with the musician who plays her brother.
George Harrison's sister Louise has kept herself busy managing a Beatles tribute band called Liverpool Legends for about two decades. She even has a special connection with the musician and actor who plays George. With him, Louise can imagine she's hearing her brother perform again.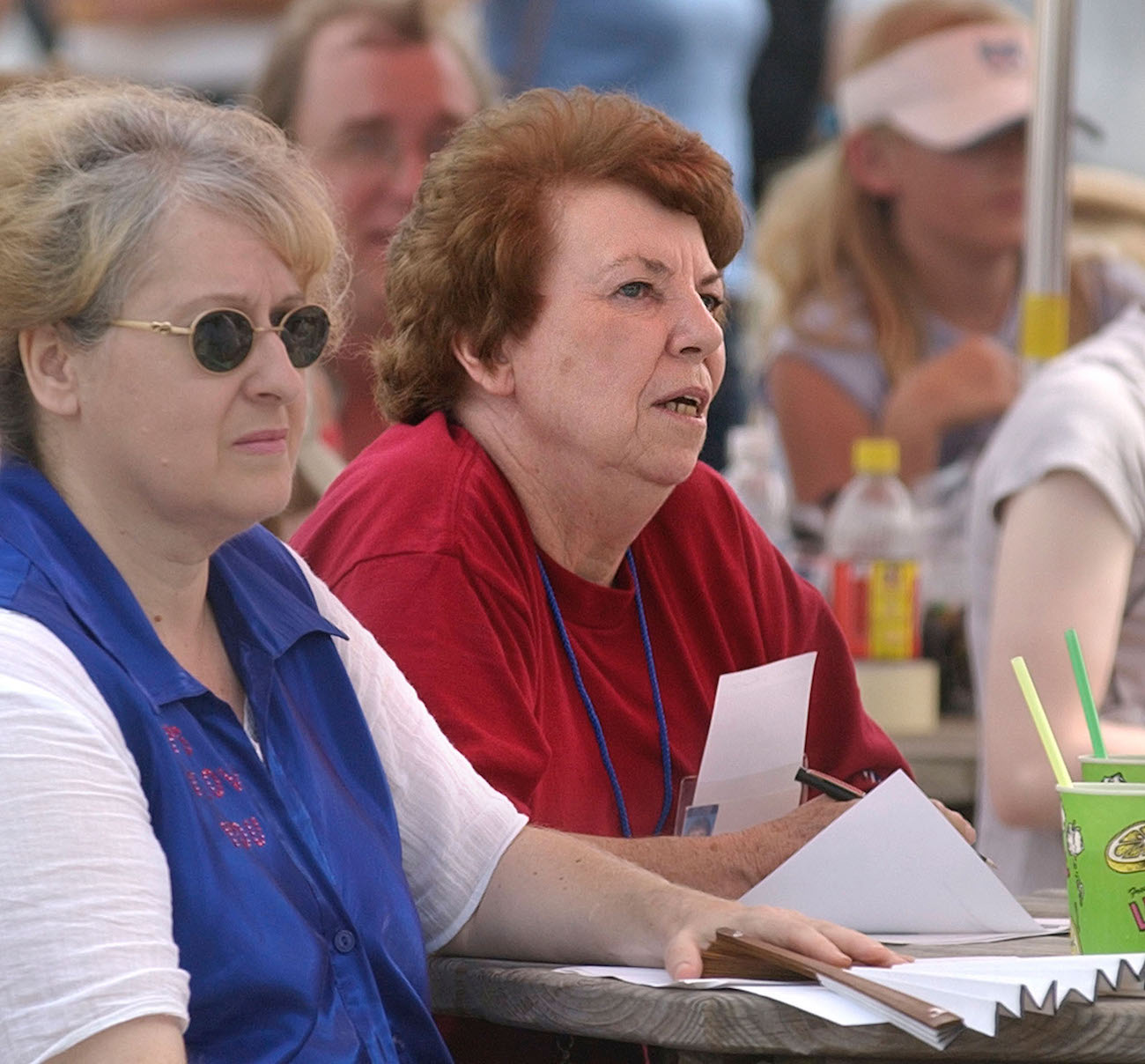 George Harrison's sister, Louise, helped break The Beatles in the U.S.
In 1963, The Beatles decided to take a holiday. George visited Louise in Benton, Illinois with his brother Peter, becoming the first Beatle to travel to the U.S.
During his trip, George visited a record store and found that they didn't have any Beatles records. He then visited the WFRX-AM radio station and handed them his copy of "She Loves You."
Louise told The Oklahoman Video Archive she tried getting The Beatles' music on the radio before George's visit in 1963. She may have also been the mastermind behind one of The Beatles' most famous performances.
When asked if she traveled with The Beatles, Louise replied, "Well, I didn't travel with them very much. I traveled with them a little bit, but what happened was George came to visit me in Illinois, I'd moved to Illinois in 1963. He came to visit me in September with our other brother Peter, and during that time, I'd been trying to get their records played on radio stations all through the Midwest prior to him coming.
"I'd been working with Brian [Epstein-The Beatles' manager] and George Martin and Dick James-been writing back and forth to them giving them all the information that I could glean from Billboard, Cash Box, and Variety, they didn't have Rolling Stone back then.
"I found out as much as I could, gave him all this information, I called him every week and wrote letters to him all the time and at that time, of course, 'The Ed Sullivan Show' was a big thing every Sunday night. So, I kept at the bottom of the page, I would say get them on 'The Ed Sullivan Show.'
"I did get a couple of small radio stations in the Midwest to play, but, you know, that wasn't enough," Louise concluded.
Later, Louise attended The Beatles' performance on The Ed Sullivan Show in 1964. Now, Louise is managing a Beatles tribute band.
Louise later managed a Beatles tribute band called Liverpool Legends and instantly connected with the man who plays her brother
George's sister has ensured her brother's legacy stays alive. In the mid-2000s, Louise started managing a Beatles tribute band called Liverpool Legends.
She hand-picked the band members, including Marty Scott, who plays her brother. Shortly after George died in 2001, Louise met Scott at a Beatle event.
"I'd made friends with my new brother who plays George in Liverpool Legends," she explained to The Oklahoman Video Archive. "I met him [Marty Scott] just a few weeks after my brother died, and it was really amazing because I was invited to a Beatle weekend and I was sitting at the back of the hall where the people were videotaping the show and when he came on the stage to do the solos, to do 'While My Guitar Gently Weeps.'
"That was the first time since my brother had died that the tears just streamed down my face. I thought, 'I'll never see my real brother doing that again.' But we adopted each other basically."
On watching Scott perform as her brother, Louise said, "It just seems so natural. He has so much of George's personality. That's why we adopted each other right away because it was almost as though we recognized each other."
Louise first saw Marty Scott perform in the Beatles tribute band called Pass Masters
According to Rolling Stone, Louise's first clients were the two-man Beatles tribute band Passed Masters. Kevin Mantegna played John Lennon and Scott was George. She met them after seeing them perform with their former band, American English.
"When the show was over I came onstage and said, 'Well, I have to say they passed the audition,'" Louise said. "Because that's one of the jokes the guys had in the Beatles — 'I hope we passed the audition.' And as I got to know Marty, it was like an instant connection, as though we'd always known each other."
Louise's goal for the band was not only to earn money but benefit the communities where they play. "John and George were so into the idea of helping humanity," she said, "and into the whole idea of peace and love and kindness."
Eventually, Pass Masters turned into Liverpool Legends. Their website writes that they've toured the world. They've played two sold-out performances at Auditorio Nacional in Mexico City. The band has done shows in India, Israel, Ecuador, Chile, England, Canada, and throughout the U.S.
They've played the Rose Bowl four times and Carnegie Hall in New York City. The tribute band also recorded and produced all The Beatles' songs for the album Fab Fan Memories. It was nominated for a Grammy Award.
So, Louise has definitely done a great job managing Liverpool Legends. However, it's all part of keeping her brother's legacy alive.