George Harrison's Son Dhani Harrison Is Close With the Other Beatle Children
George Harrison's son Dhani Harrison might have been an only child, but he was never lonely. He hung out with his parents, who always treated him like an adult and his parent's friends. Plus, Dhani had many cousins in his father's friend's children, including the children of George's fellow Beatles John Lennon, Paul McCartney, and Ringo Starr. While there were only four people in the world who knew what it was like to be a Beatle, their children are also part of an exclusive club together.
What is it like to be a child of a Beatle? No one knows except Dhani and the rest of The Beatles' spawn, and they've all bonded because of it. They're all Beatles siblings.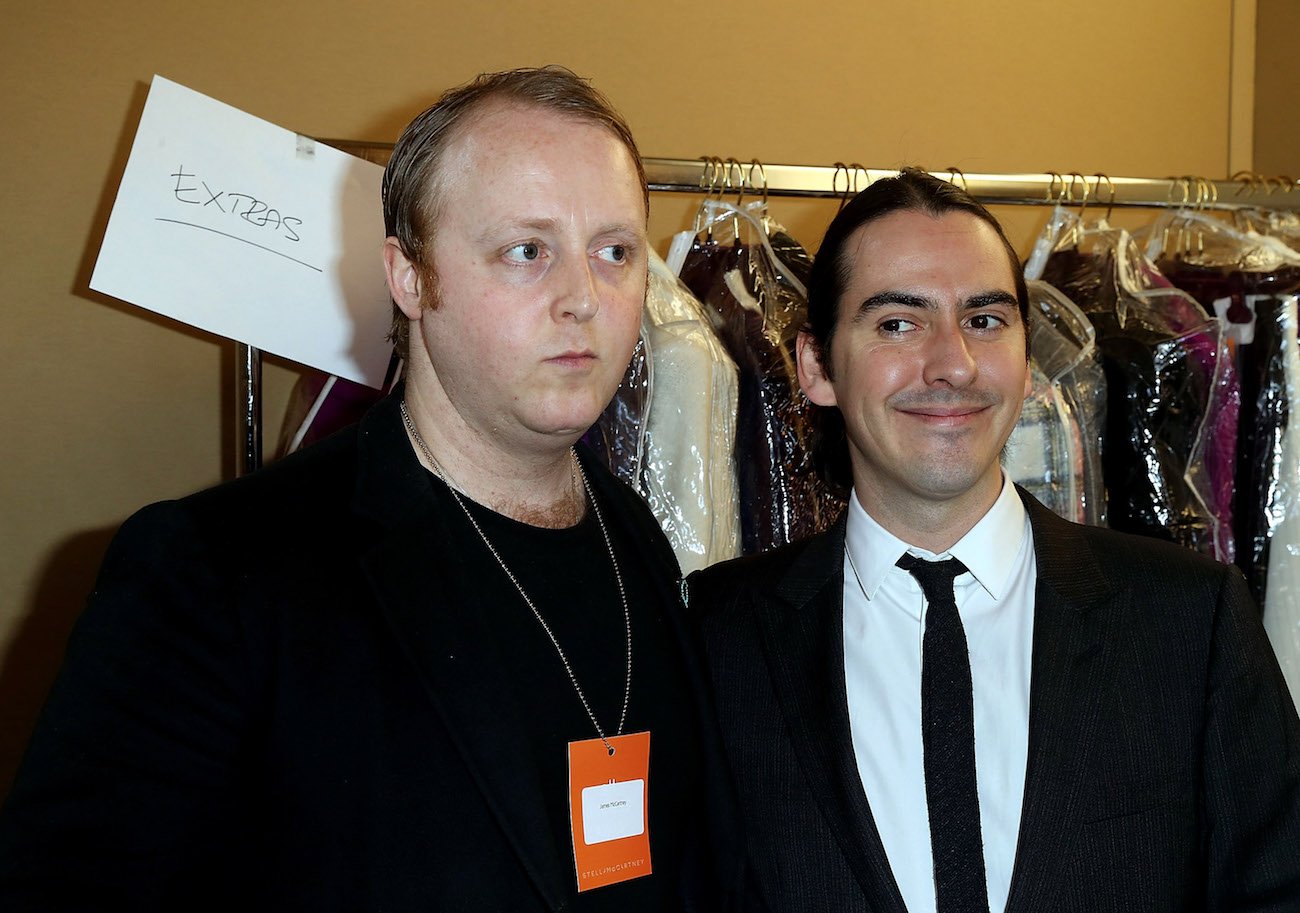 Dhani Harrison says he's close with Paul McCartney's daughters Stella and Mary McCartney
While John's son Julian is the oldest, Dhani is the second youngest out of all 11 biological Beatle children. Paul's daughter Beatrice is the youngest. However, Dhani was born in the 1970s like Paul's three eldest children.
Dhani had older sisters in Paul's daughters Stella and Mary. "Of all of them (the Beatles children) I think I'm most similar to Stella and Mary. I really relate to the way they've dealt with their circumstances – they're like big sisters to me," Dhani told the Daily Mail. Meaning, Dhani has tried his hardest to be successful in his own right, outside of his famous father's shadow.
While Stella pursued a career in fashion and Mary went into photography, Dhani was similar in choosing a career outside of music, well, at least initially. He went to Brown University and got his degree in industrial design and physics. Just as Dhani went to work as an aerodynamicist for the British sports car company McLaren, his father died. He dropped everything and started his music career because it helped him feel close to George.
"I always knew that if I was going to do anything and be taken seriously in my life, I had to work and work very, very hard. Because you can get a foot in the door by being George Harrison's son, but you can't stay there," Dhani said. "It's why I think I'm most like Stella and Mary McCartney. They're the same."
"Look at Stella: you don't get to stay in Karl Lagerfeld's job if you can't cut it. If you want anyone to take you seriously, first of all you have to have good grades or a really hard work ethic," Dhani continued. "So if you do well they curse you, and if you do badly they curse you. People look at me at 34, doing this album, my band, and it's like, 'You're a bit late starting this.' The thing is, I've been doing this the whole time."
Dhani Harrison is also close with John Lennon's son Sean Lennon and Paul McCartney's son James McCartney
George used to tell Dhani, "You look more like me than I do," and he was right. Dhani has a remarkable resemblance to his late father, a curse and a blessing that most of the other male Beatle children have in common.
Whenever Dhani sees Sean Lennon, "sometimes we'll just look at each other and go, 'Whoa, dude… you look like my dad's best friend,'" Dani told the Daily Mail. Speaking about looking like his father's twin, Dhani said, "You know, it's exactly the best and worst thing about every day – comforting and sad all at the same time."
In 2018, the pair took a selfie together resembling a similar one their fathers took 50 years earlier. They posed on the Thames River.
James McCartney once teased The Beatles 2.0
In 2012, Beatles fans worldwide were shocked to hear that Paul's son James was thinking about starting a band with the other Beatles' sons, Ringo's son Zak, Dhai, and Sean. People started thinking they'd get The Beatles 2.0.
When asked by the BBC whether it would be a good idea to start The Beatles-The Next Generation, James said, "I don't think it's something that Zak wants to do. Maybe Jason [another of Starr's sons and also drummer] would want to do it. I'd be up for it. Sean seemed to be into it, Dhani seemed to be into it. I'd be happy to do it."
James added that that idea was mooted slightly, but he was still hopeful that it would still happen "naturally." He continued to say we'd "have to wait and see. The will of God, nature's support, I guess. So yeah, maybe."
However, James clarified later that his comments were just thoughts, nothing more or serious. On his Facebook page (per NBC), he wrote, "Well, looks like quite some attention being given to my BBC interview! Honestly, I was just thinking out loud about playing with Beatles family friends, nothing more. My band's going to be on tour in the UK and US for most of this year, and the shows are going great! I'm so grateful…. Lots of love to you all…!" To Beatles' fans delight, though, Dhani appeared on James' single "Too Hard" in 2016.
Wouldn't it be the sweetest thing if all the Beatles children got together once and a while, or at least had a family group chat? They'll always be a part of the Beatles family.