Is George Harrison's Son Dhani Harrison Married?
George Harrison left behind an immense legacy. But the crowning jewel of his accomplishments is his son Dhani. George died in 2001 before he could see his son get married, but we know he would have been proud. However, Dhani's marriage to former model Sólveig "Sóla" Káradóttir wasn't exactly made out of one of George's love songs. It seems as if Dhani has a similar love life to his father's. That doesn't mean he won't find his soul mate eventually, though, just as George found his wife Olivia eventually.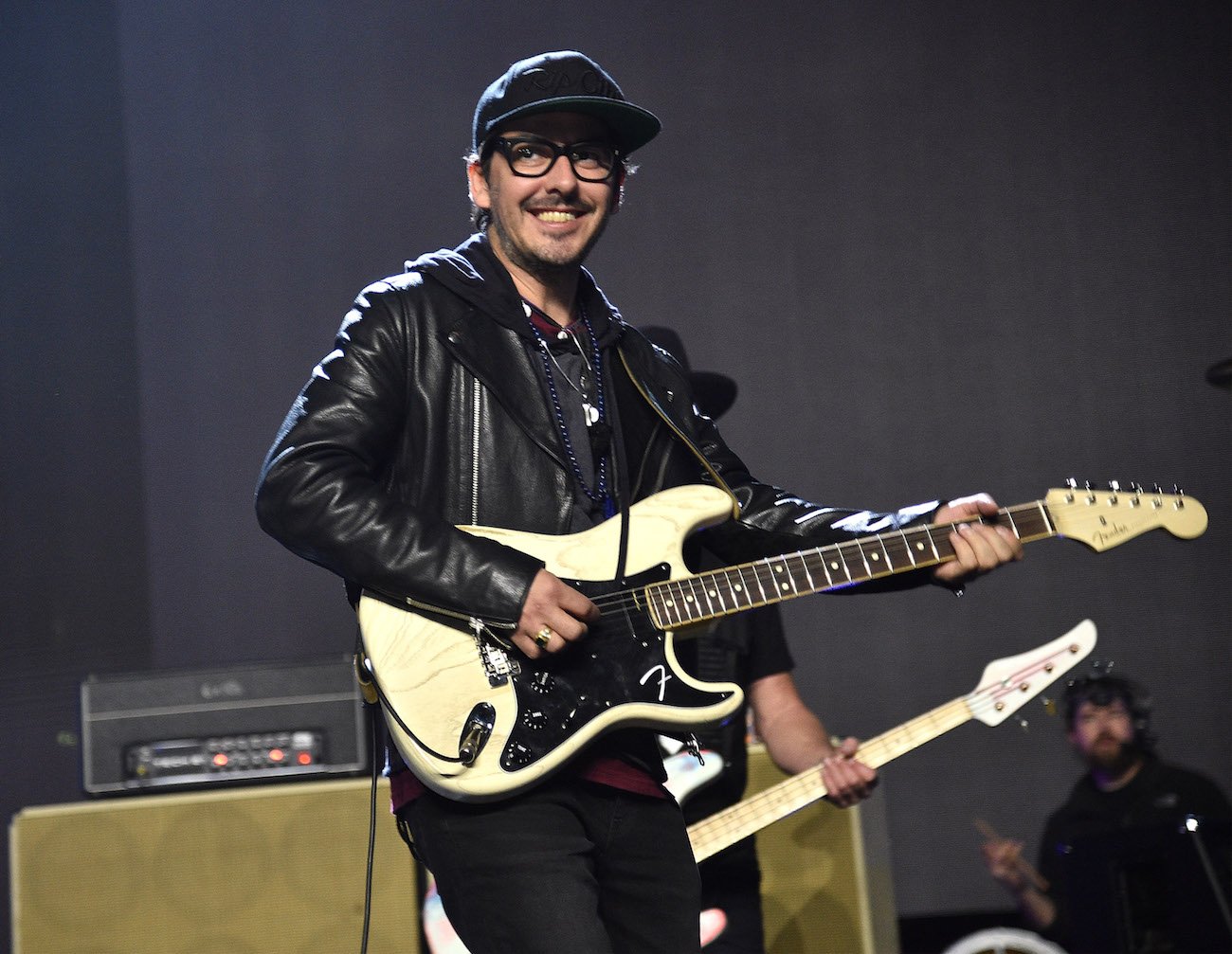 Dhani Harrison married Sólveig "Sóla" Káradóttir in 2012 and it was a Beatles family affair
Somewhere before 2012, Dhani and Káradóttir, a former model and the daughter of the Icelandic scientist Kári Stefánsson, started dating for an unknown period of time. They decided to tie the knot in 2012. According to Vogue, the wedding was a Beatles family affair.
Paul McCartney's daughter Stella McCartney, a world-famous fashion designer, made Káradóttir's wedding dress. The bride chose a simple dress with embroidery instead of lace, keeping the dress "modern, yet traditional." Stella made the dress from 100% ivory silk and added a "fine viscose thread stitchwork highlighted with micro antique metal sequins." Stella also embroidered the couple's names on the train. The groomsmen and the bridesman wore suits designed by Spencer Hart.
The ceremony took place at the Harrison's home at Friar Park. Both Paul and Ringo Starr attended to honor their fellow Beatles' son. Other guests included Tom Hanks and Clive Owen. Dhani and Káradóttir's first dance was to The Beach Boys' "Don't Talk (Put Your Head on My Shoulder)."
Dhani Harrison and Sólveig Káradóttir divorced in 2016
While the couple was married, publications like the Daily Mail compared Káradóttir to George's first wife, Pattie Boyd. However, the only similarity between the women is their blonde hair. Káradóttir attended red carpets and other events with her husband for four years until the couple decided to divorce in 2016.
According to TMZ (per the Daily Mail), the couple cited irreconcilable differences as the cause of their split. Dhani and Káradóttir did not have any children, just like George and Boyd, so their divorce was made somewhat simple. TMZ also claimed the cost of spousal support and legal fees would be figured out by the couple's prenuptial agreement.
Dhani has been dating Mereki Beach since 2016
According to Datingcelebs, Dhani has been dating Mereki Beach, a musician, since 2016. The musicians have been out together multiple times. They've also worked on music and performed lived together too.
Mereki appears in two songs on Dhani's 2017 album In Parallel, "London Water" and "Poseidon (Keep Me Safe)." The two performed the latter at The Knitting Factory in 2017. We don't know much more about their relationship, but we're happy for them if they are together. Dhani needs to give the Harrison estate an heir if he wants his father's legacy to stay alive for many years to come. Plus, we just want to see another little George Harrison already.