George Harrison's Son Is the First Beatle Child to Win a Grammy
George Harrison's son, Dhani, was just awarded his first Grammy Award. He's the first child of a Beatle to receive one.
George Harrison's son, Dhani, won his first Grammy at the 2022 Grammy Awards. All his hard work remastering his father's famous album All Things Must Pass for its 50th anniversary ended up paying off. Now he even holds a record among his Beatle family.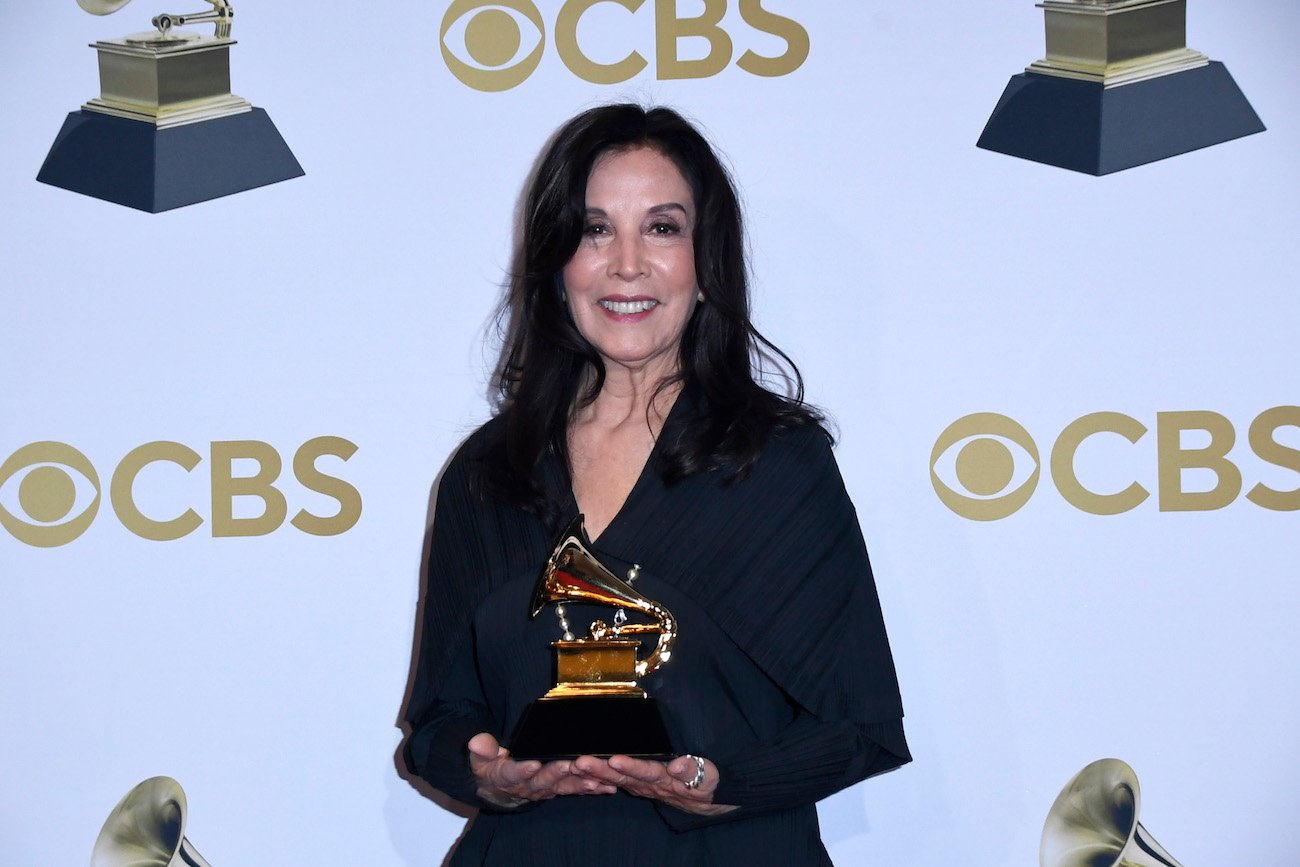 George Harrison's son and widow walked away with a Grammy at the 2022 Grammy Awards
At the 2022 Grammy Awards, Dhani, his mother, Olivia, and Darren Evans walked away with the Grammy for Best Boxed or Special Limited Edition Package for their hard work on All Things Must Pass: 50th Anniversary Edition.
"Decades in the making and lovingly crafted by the Harrison family, All Things Must Pass has now been completely remixed from the original tapes for this stunning release that fulfills Harrison's longtime desire," George's official website writes.
"Executive produced by Dhani Harrison and mixed by triple GRAMMY® Award-winning engineer Paul Hicks (The Beatles, The Rolling Stones, John Lennon), the new mix transforms the album by sonically upgrading it – making it sound brighter, fuller and better than ever before. Formats contain various ephemera, including a scrapbook curated by Olivia Harrison, replica gnomes, original album poster and much more."
The massive 5 CD/8 LP box set comes in "Super Deluxe" and "Uber Deluxe" editions. It's packaged in a wooden box, and there are also gnome figurines and one of George as well. Olivia curated a book that contains fragments from a 150-year-old oak tree in its cover. She said that they paid attention to every detail.
"We wanted it to be a time capsule, something that will last another fifty or a hundred years, so that's why we put it in this artisanal-looking Victorian ale chest, something that captured the feeling of Friar Park and the passing of time," Dhani told Esquire.
He continued, "I'm really trying to draw everyone into the feeling of what it must have been like for him to start off at 27, renovating a house that took him the rest of his life, and at the same time, his band had broken up, he had Hare Krishnas living here, he was separating from his wife, his mother passed away during the making the record—it was a lot of really spiritual moments for my dad with this record."
Dhani is the first Beatle child to receive a Grammy
Olivia attended the 2022 Grammy Awards and picked up her and her son's Grammys. It's too bad Dhani couldn't be there to accept his award since it led to him setting an important Beatle record. According to Billboard, Dhani is the first child of a Beatle to receive a Grammy.
Meanwhile, for her part, Olivia is the third wife or widow of a Beatle to win a Grammy. Linda McCartney shared two awards with her husband Paul McCartney for their work in Wings – "Band on the Run" (1974) and "Rockestra Theme" (1979). Yoko Ono shared the Album of the Year award with her late husband John Lennon for their work on John's last album, Double Fantasy (1981).
Dhani has safeguarded his father's music for years
Considering Dhani didn't initially want to go into the music business, he's not doing too bad for himself. However, doing this anniversary edition of All Things Must Pass wasn't about him. It was about George and his legacy. Dhani has vowed to safeguard it.
"I've never let anything bad happen to my dad's music," Dhani told Rolling Stone. "I've got to guard all this stuff and make sure only the highest-quality product comes out. I'll never scrape the barrel. That's a promise I made to myself after he passed away."
Dhani learned a lot about his father doing the project as well. He realized what George was going through at the time. The ex-Beatle had the entire album mapped out before he even set foot in a recording studio.
In an interview with the Recording Academy, Olivia said George would have chuckled at her and Dhani getting a Grammy out of his remastered music. He would have been happy, at least for their sakes.