George Harrison's Son Goes to the Garden and Meditates to Remember Deeper and More Personal Memories of His Father
Being George Harrison's son has its perks, but one of the things Dhani Harrison struggles with is sharing his father with the world. However, there was something that Dhani can do to remind himself that he had a deeper relationship with George than anyone else.
George often went to the garden to be closer to God. Now Dhani goes to the garden to be closer to his father.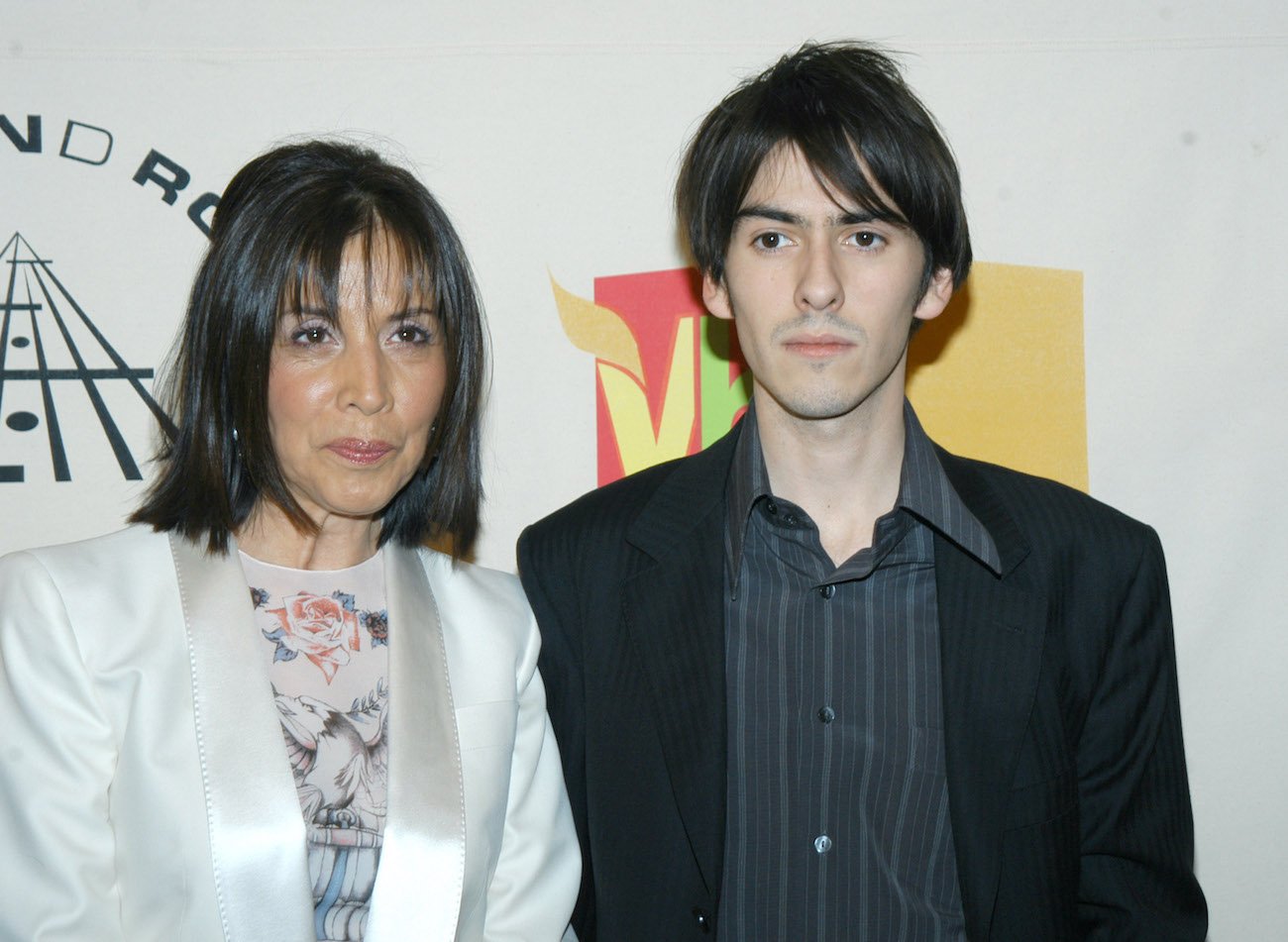 George Harrison's son, Dhani, had an interesting childhood
Dhani had an interesting childhood as the son of George Harrison. He grew up in the studio and often found famous musicians there, paying a visit to his father.
"It offers you a different perspective on life to have these people around the house," Dhani told NPR about growing up in the Harrison household. "It made going to school easier, because you wouldn't take yourself so seriously. You'd come home and Bob Dylan would be there or something."
Dhani told iNews that he used to sneak into the recording studio as a kid. "I grew up in that studio," he said. "As a kid, I remember sneaking in, seeing how far I could get in before anyone saw me. You'd smell cigarette smoke and I'd be thinking: 'I'm not supposed to be here.'
"You might catch Roy Orbison singing 'Not Alone Anymore' or Carl Perkins or Duane Eddy doing an instrumental. It was mind-bending."
After his rebellious years (to be rebellious in the Harrison household, you had to go to military school and enjoy rowing), Dhani realized that he wanted to spend the rest of his days in the recording studio he grew up in. But that isn't the only place Dhani can go to be closer to his father.
Dhani goes to the garden and meditates when he needs to reconnect with his father
Coming home after a long time away is always refreshing for Dhani. During his interview with iNews, Dhani returned to Friar Park and "kissed the ground. This beautiful forest, river lands, sunny day, I saw my old dog, I went into the little local pub, everyone's like: 'All right, Dhani?' Nothing's changed. It's like Hobbiton. It's completely grounding."
Coming back home also gives Dhani the chance to reconnect with his father. Sharing him with the world is not easy. However, if Dhani sits in the garden, the same one that his father meticulously groomed day and night, and meditates, he can conjure up deeper and more personal memories of George that no one else possesses.
"That is an interesting thing, actually," Dhani told NPR. "There's times when you feel like this person's getting taken away from you. Maybe you see them on an Apple billboard or something and you think, 'Oh. He belongs to everyone.'
"You know, you've just got to be quiet and go in the garden and meditate, and then you remember lots of other stuff that's personal and deeper."
"But, yeah, when we released the Martin Scorsese documentary, there was a lot of press around that, and a lot of clips that people had edited together in their own way to make a little George Harrison compilation. That kind of weighs on your heart a little bit, and makes you feel disconnected.
"You just feel like everyone else. And it's a hard thing to understand unless you've had a parent who's passed away and who's been in the public eye. Sometimes you don't want to share them."
Dhani feels lucky to be George's son
It might be hard sharing his father with the world, but Dhani is proud to be George's son. He's embraced George's legacy and has safeguarded it all these years.
"I guess I got lucky, because I got George Harrison!" Dhani explained to NPR. "You know, it's good music, and I'm honored to be a part of his legacy. And also, we made so much music together, and spent so much time in the studio at my house in Friar Park, in Henley where I grew up.
"The studio was directly below my bedroom, so my floor has rattled my whole life. I would always go downstairs and just see what was going on. I remember the Traveling Wilburys there. So, I was very comfortable in the studio, and I kind of grew up learning how to produce and play.
"For me, it was facilitated very much by my dad, and we were best friends, so spending a lot of time in the studio with him was natural. We were finishing a record together [when he died]. After he passed away, I got to work with Jeff Lynne, and I ended up finishing it with Jeff and kind of taking the role of my dad on, because there was no artist there to answer questions.
"That kind of left me in Los Angeles, and left me in a studio thinking, 'Well, that was the most fun thing that I could be doing.' So I kind of just carried on from there, making my own records and composing for film and TV. It just seemed like a logical step for me."
Now, Dhani is focusing on his own career, but he knows he'll always be George's son.