George Harrison's Son Played Nintendo With Bob Dylan's Son While Their Fathers Recorded the 2nd Traveling Wilburys Album
George Harrison's son, Dhani, played Nintendo with Bob Dylan's son, Jakob, while their fathers recorded the second Traveling Wilburys album in the late 1980s.
George Harrison's son, Dhani, is an only child, but he has many pseudo siblings in his father's friend's children, including Bob Dylan's son, Jakob. Dhani grew up with other Beatle children like Paul McCartney's children, Mary, Stella, and James, and John Lennon's son, Sean.
However, Jakob hung out with Dhani while their fathers were in the Traveling Wilburys. Later, they collaborated themselves.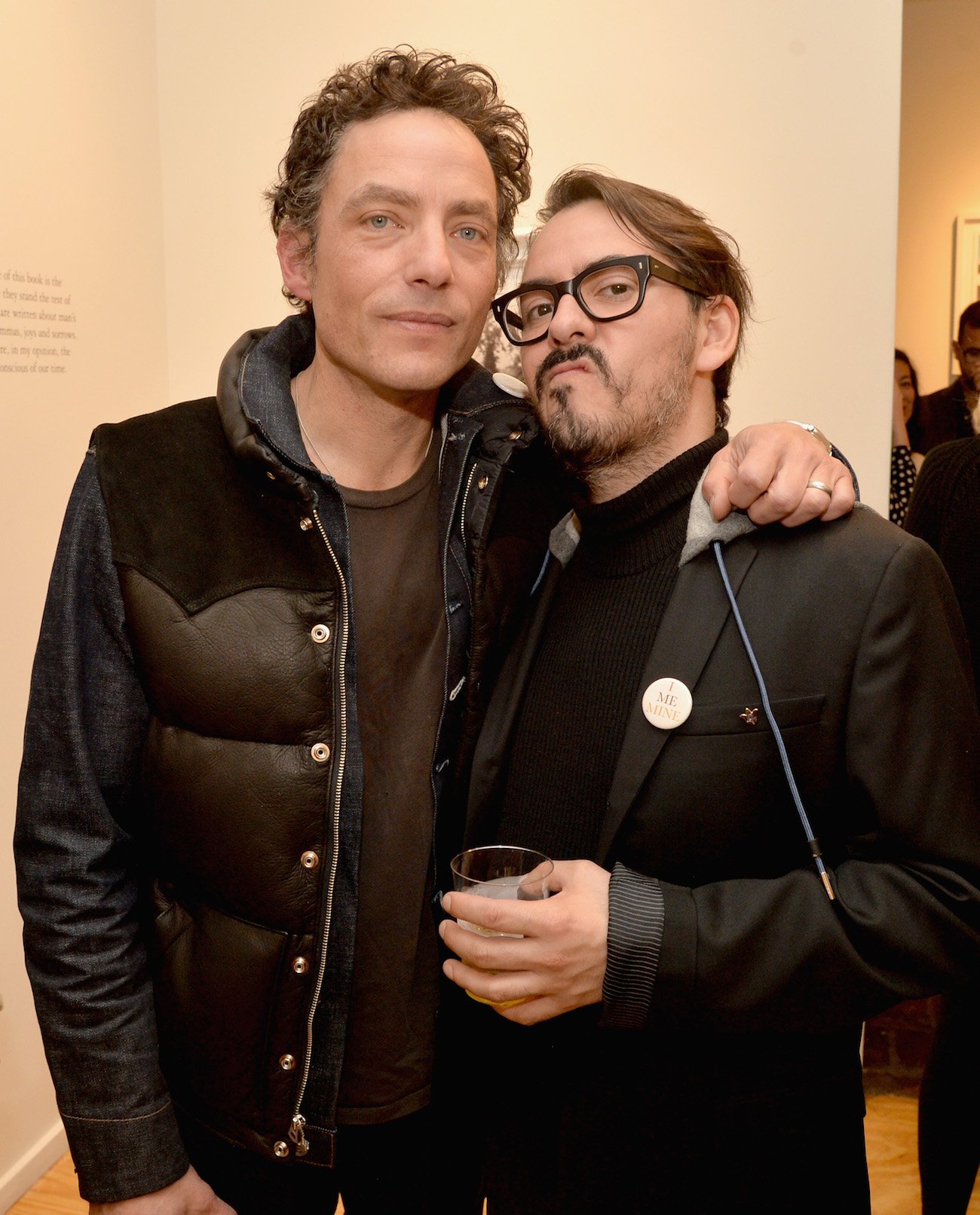 George Harrison's son, Dhani, grew up around famous people
Growing up at Friar Park was interesting. Dhani used to tell his friends that his dad "pushes buttons" for a living. He had no idea that those buttons were making hit albums.
"I hung out with my parents. I was always trying to be with the big kids, and the big kids at my house were like [ELO frontman] Jeff Lynne," Dhani told Daily Mail. "You'd come home and it was like, 'Bob Dylan's here.' It's hard to get a bit of perspective on, like, 'How did your school test go today?'"
Dhani told iNews that he used to sneak into the recording studio as a kid. "I grew up in that studio," he said. "As a kid, I remember sneaking in, seeing how far I could get in before anyone saw me. You'd smell cigarette smoke and I'd be thinking: 'I'm not supposed to be here.'
"You might catch Roy Orbison singing 'Not Alone Anymore' or Carl Perkins or Duane Eddy doing an instrumental. It was mind-bending."
Dhani told NPR, "It offers you a different perspective on life to have these people around the house. It made going to school easier, because you wouldn't take yourself so seriously."
Dhani also had the support of his father's friend's kids. He had Stella, James, Sean, and Jakob to talk to if he ever felt alone. They knew what it was like being the child of a famous musician.
George Harrison's son, Dhani, and Bob Dylan's son, Jakob, grew up together
A perk of being the child of a famous musician is that you get to hear all their great music as they record it. Dhani and Jakob got to be the first to listen to the Traveling Wilburys' albums. Although, they weren't as impressed with their fathers' music as they were with their video games.
In The Private Life of George Harrison, Rolling Stone wrote, "Dhani remembers hanging with Jakob Dylan and playing Duck Hunt on his Nintendo while the band worked on the second one down­stairs."
Can you imagine playing video games while your father and his supergroup recorded Traveling Wilburys Vol. 3?
Dhani and Jakob have collaborated over the years
Although Dhani tried hard not to become a musician like George, it happened anyway. He wasn't alone. Virtually all of his pseudo siblings followed their parents into the music industry as well. After growing up together, Dhani and Jakob collaborated just as their fathers did before them. Interestingly, they've recorded a couple of covers of their fathers' friends.
In 2007, they recorded a cover of John Lennon's "Gimme Some Truth" for the compilation album Instant Karma: The Amnesty International Campaign to Save Darfur.
In 2019, the friends teamed up with Willie Nelson and his sons Micah and Lukas and Amos Lee to cover Tom Petty's "For Real."
So, the apples didn't fall far from the trees. Dhani and Jakob are making their fathers proud. Although could you imagine if they formed a supergroup?