George Harrison's Son Said His Father Had 'All Things Must Pass' Mapped Out: 'He Was Confident'
George Harrison's son, Dhani, said that his father had his debut solo album, 'All Things Must Pass,' all mapped out before he even recorded it.
During his last days in The Beatles, George Harrison was just biding his time. He'd already quit once, extremely nonchalantly too. He was sick of being domineered by Paul McCartney and had reached his limit with being pushed to the back. George had even played his fellow Beatles the titular track to his future solo album, All Things Must Pass. They weren't overly enthusiastic about it.
So, George bided his time, waiting for the right moment to truly leave one of the biggest bands in the world. While he waited, he stockpiled songs. When George finally left The Beatles in 1970, he was beyond prepared for what he wanted to do next, releasing a hit album. It was all mapped out before George even entered the recording studio.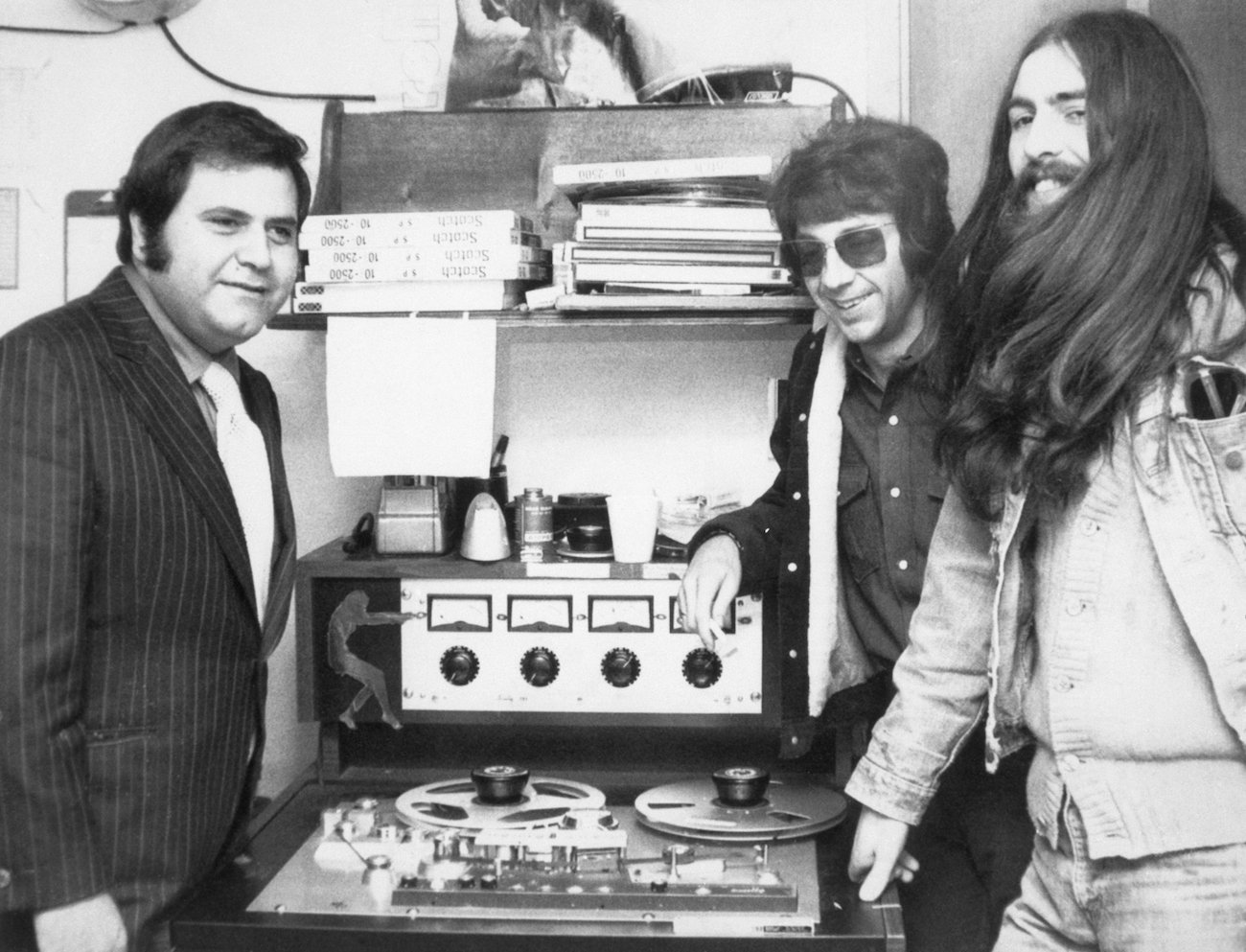 George Harrison worked on 'All Things Must Pass' during many 'spiritual' moments
When George Harrison's son, Dhani, began remastering his father's hit album, All Things Must Pass, over the pandemic, he didn't want to "rewrite history." Dhani told Esquire that his mission was to "update the sound with modern technology."
Going through 18 reels of tape and mixing over 100 tracks from the All Things Must Pass sessions, Dhani learned a lot about his father's No. 1 album. However, what he wanted to covey the most in the reissue was the fact that George was going through so many "spiritual" moments in 1970.
Some fans tend to forget that a lot was going on in George's life that year. Yet, he still managed to become the first ex-Beatle with a No. 1 album.
"I'm really trying to draw everyone into the feeling of what it must have been like for him to start off at 27, renovating a house that took him the rest of his life, and at the same time, his band had broken up, he had Hare Krishnas living here, he was separating from his wife, his mother passed away during the making the record—it was a lot of really spiritual moments for my dad with this record," Dhani explained.
Dhani learned that George had the entire album mapped out
What surprised Dhani the most about hearing the raw tapes was that everyone had a great time recording. Which was probably so refreshing for George, considering he'd just come from volatile recording sessions with The Beatles.
After hearing all the recordings, Dhani learned so much about his father too. Dhani was also surprised that George seemed to have everything planned out, even before bringing in producer Phil Spector.
"He knew what he was doing perfectly, before Phil Spector even came in," Dhani said. "He had practiced and paid his dues, and he was about to have his moment and he was rehearsed, his voice sounded great, he was confident. It must have been a very charged time, because he committed fully to it.
"You know it's his make-or-break record, being his first solo album, and not a lot of people have the confidence, or are even allowed, to go for a triple-vinyl first album. It was a big swing, and he hit a home run."
Fans have asked Dhani to 'de-Spector' 'All Things Must Pass'
Some fans think George should have left Spector out of the equation altogether. Meanwhile, others say the album should never be touched. The remastered edition comes with two discs demo recordings. "Day One" features George playing the songs with the band, and "Day Two," which has George playing the album on an acoustic guitar for Spector. So fans got every possible version.
"Fans have been asking for so many years—some people say 'Don't touch it!' and some say, 'De-Spector it!' So we wanted it to be the comprehensive thing, because we're not doing this one again, I can tell you that!"
It might have been hard going through so much material. However, Dhani was rewarded for his efforts. He got to proudly safeguard his father's legacy and learn more about the ex-Beatle in the process.