George Harrison's Son Said George Would Like Peter Jackson's 'The Beatles: Get Back'
As we wait for Peter Jackson's highly anticipated three-part documentary, The Beatles: Get Back, to finally premiere on Nov. 25, we can't help but wonder what George Harrison would think. George rarely hid his feelings and hardly stopped himself from saying everything that crossed his mind, but he was painfully honest about his time as a Beatle. He was proud of everything the band did, but he felt stifled most of the time, and George felt that way the most during the Let It Be sessions.
Putting cameras in the room to capture an especially painful time put Goerge over the edge, and he ended up quitting for a time. So, it's understandable that he hated Michael Lindsay-Hogg's Let It Be. However, George's son Dhani is under the impression that George would have liked Jackson's documentary despite his father's hate of Hogg's film.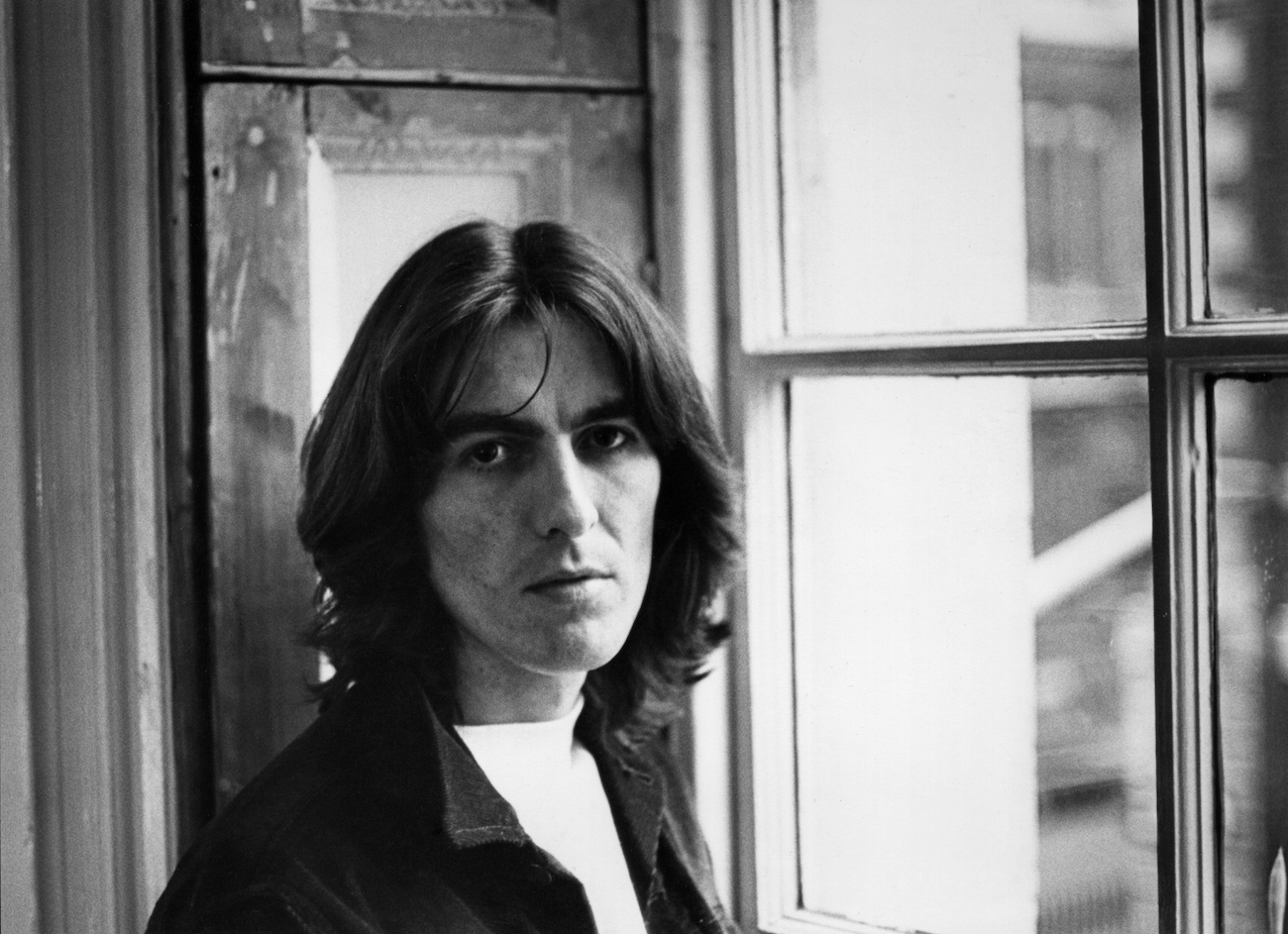 Watching 'Let It Be' 'aggravated' George Harrison
In a rare 1987 interview with Entertainment Tonight, George revealed he hated Let It Be. It brought back painful memories. The film was only supposed to show The Beatles rehearsing, but it captured something else. Something ugly. The film mainly aggravated George more than anything else.
George called it Let It Rot. "That, you know, I didn't like," he explained. "There's scenes in it-on the roof, that was quite good, and there's bits and pieces that's OK, but most of it just makes me so aggravated that I can't watch it. Because it was a particularly bad experience that we were having at that time, and it's bad enough when you're having it, let alone having it filmed and recorded so that you get to watch it for the rest of your life. I don't like it."
George explained in the Anthology documentary (per Beatles Bible), "They were filming us having a row. It never came to blows, but I thought, 'What's the point of this? I'm quite capable of being relatively happy on my own and I'm not able to be happy in this situation. I'm getting out of here.'"
RELATED: Tom Petty Said George Harrison Was Painfully Honest: 'He Said Everything That Crossed His Mind'
Dhani Harrison said his father would enjoy Peter Jackson's 'The Beatles: Get Back'
Dhani Harrison loves Jackson's documentary. The director invited him to watch his father's scenes in the documentary's early stages. Dhani couldn't give Jackson a single note. Dhani told Esquire that "it was all just beautiful. He was very complimentary about my dad's behavior in all of the reels."
After seeing the final product at the London premiere, Dhani enjoyed the film even more. He thinks that George would enjoy Jackson's documentary despite hating the original Let It Be.
Dhani told Berkshire Live (per Vermilion County First), "(My father) was always bummed out that this was portrayed in bad light and they were always a bit sad about it and that's why Peter has been given such a big crack at it. He's really delivered. Sure, there were arguments, but what you're going to see is way more of just a band squabbling, and it's nice. (The documentary) creates a new dynamic, and anyone who gets to see the whole thing will see that the behavior changes and they really come together. He'd be very happy to see what Peter came out with."
RELATED: Bob Dylan and God Inspired George Harrison to Write This 'White Album' Track
Jackson's 'The Beatles: Get Back' will still show an ostracized George
No matter what Dhani says, George still said watching Let It Be was like watching a car crash. This was around when George was pushed to his limit and "nonchalantly" quit The Beatles after all.
Some might argue that George only hated Let It Be because Hogg chose to show the worst parts of the recording sessions. Peter Jackson is convinced his documentary shows the bad with the good, though.
However, Giles Martin, the son of the late Beatles producer George Martin, said that George was still ostracized. There were beautiful moments between John Lennon and Paul McCartney, but they pushed George to the back once again as a glorified session man.
"The strain of 'Let It Be' was actually the strain that [John and Paul] put on George and Ringo by trying to force themselves together, and the strain of doing a live show with no songs in two-and-a-half weeks' time. What I can get [from the outtakes] is that George was being ostracised slightly during 'Let It Be,'" Martin told NME.
"I think the attention [John and Paul] were giving one another – almost like they were trying to rekindle their relationship – ostracised George, to a certain degree."
So, we're not totally convinced that George would have liked Jackson's The Beatles: Get Back. We'll have to wait and see what the documentary unveils, though, when it premieres on Disney+ on Nov. 25.