George Harrison's Son Said Tom Petty's Death Was Just as Painful as His Father's Death
George Harrison's son, Dhani, said losing Tom Petty was just as hard as losing his father. Dhani and Petty were very close.
George Harrison's son, Dhani, said Tom Petty's death was just as hard for him as his father's death was in 2001. Petty was one of George's best friends. Both musicians felt as if they'd known each other in their past lives.
So, naturally, Dhani stayed close to Petty and George's other friends after George died. Petty supported Dhani through everything. He became a pseudo father, uncle, and best friend.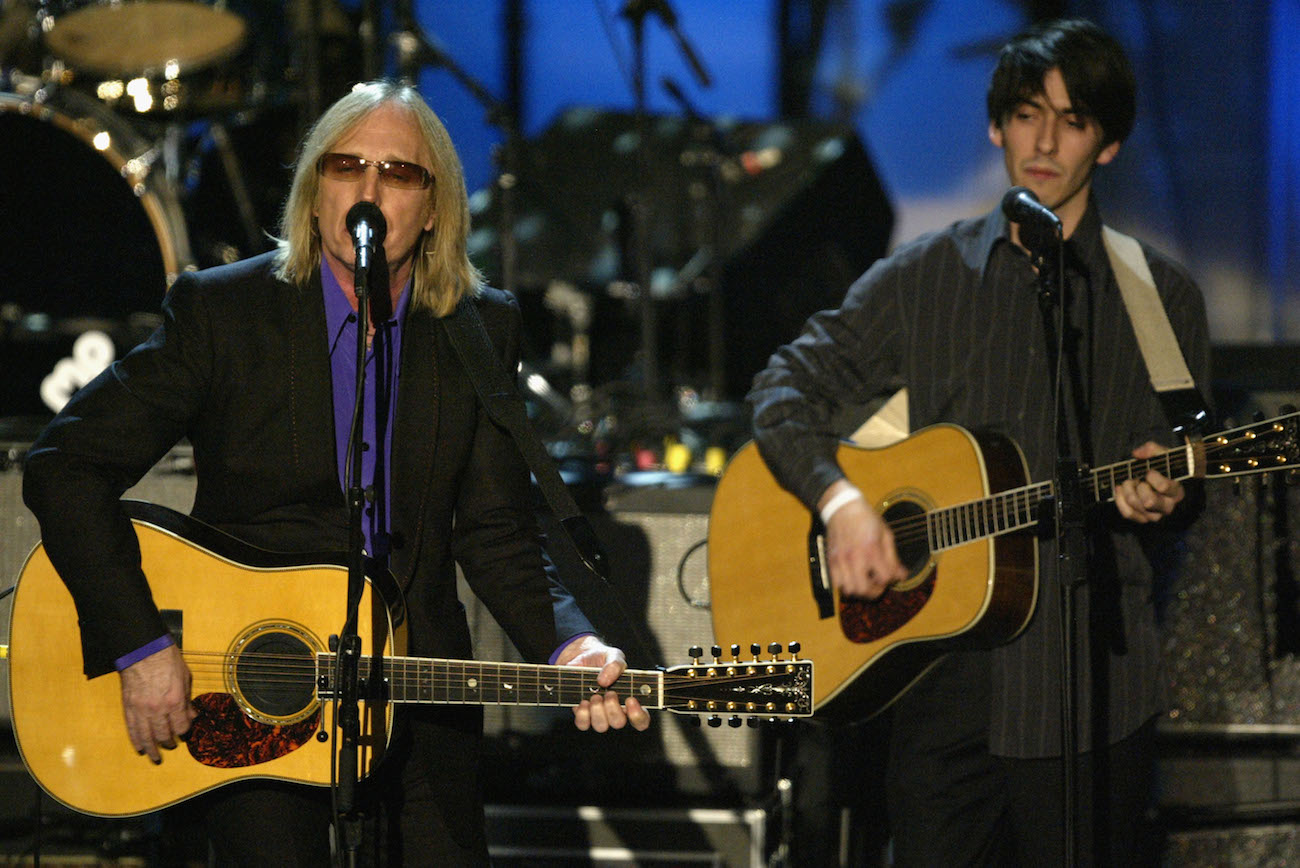 George Harrison's son, Dhani, said Tom Petty's death was painful
Petty's death deeply affected Dhani. He turned to his other uncle figure and his father and Petty's Traveling Wilburys bandmate, Jeff Lynne, for comfort in the immediate aftermath.
"They're my family, and they've always really looked after me, ever since my father passed away," Dhani told Billboard. "Yeah, my heart's broken. It's tremendously sad and absolutely heartbreaking. He's one of my best mates. It hasn't hit me yet how much I'm going to miss him.
"We were all so close and as families we hung out, the Harrisons on the Pettys. They've been neighbors and my friends, my family, so it's a huge loss… I think in my community and in my life I definitely haven't felt any loss like this since my dad."
Dhani postponed media engagements after Petty died
After Dhani heard about Petty, he postponed most of his media engagements to promote his debut solo album, In///Parallel. Although he did appear on Jimmy Kimmel Live! However, Dhani proceeded with releasing the album because he knew that was what Petty would have wanted.
"We were going to cancel everything 'cause we were all so sad, and then we thought Tom would want us to go out and play loud and turn that s*** up and play hard and loud and get on with us — Don't bore us, get to the chorus," Dhani said. "So what's what we did. We just carried on, and we're just keeping on keeping on."
Petty was the first person who heard 'In///Parallel'
When Dhani released In///Parallel, days after Petty died, it should have been a joyous experience. However, he was missing his friend. Dhani was still at a loss for words about the situation when he talked to Yahoo! in mid-October, but he did reveal that Petty was the first person who heard his debut.
"He was very supportive of me," Dhani said, "I mean, it's so recent, so new, I don't have anything to say that's original. I mean, it's awful to lose Tom. I haven't seen anything like that happen since my dad [passed away in 2001], such an outpouring.
"[Tom] was the first person I played this record to. He sat and listened to the whole thing, from start to finish, and loved it. He was so supportive of everything I did. It was just in [February 2017] when I played with him at MusiCares.
"We played with the Heartbreakers and Jeff Lynne, we had the Bangles as our backing vocals, and right in between the Bangles and the Heartbreakers, that was where he would put me… He was Tom. He was the best."
Dhani has lost his father and Petty, but he has incredible memories of them to comfort him. They influence him every day.