George Harrison's Son Says George Was Extremely 'Nonchalant' About Leaving The Beatles
The day that George Harrison left The Beatles was like any other day. It was nothing special. As far as he was concerned, that day was a long time coming. George had wanted to leave The Beatles around the time that their popularity skyrocketed with Beatlemania. He said being "Beatle George" was aging him. His paranoia had reached new heights, and George hated being put in a box and constantly looked at through a microscope.
But George's son, Dhani, didn't know how truly "nonchalant" George was about leaving one of the biggest bands in the world.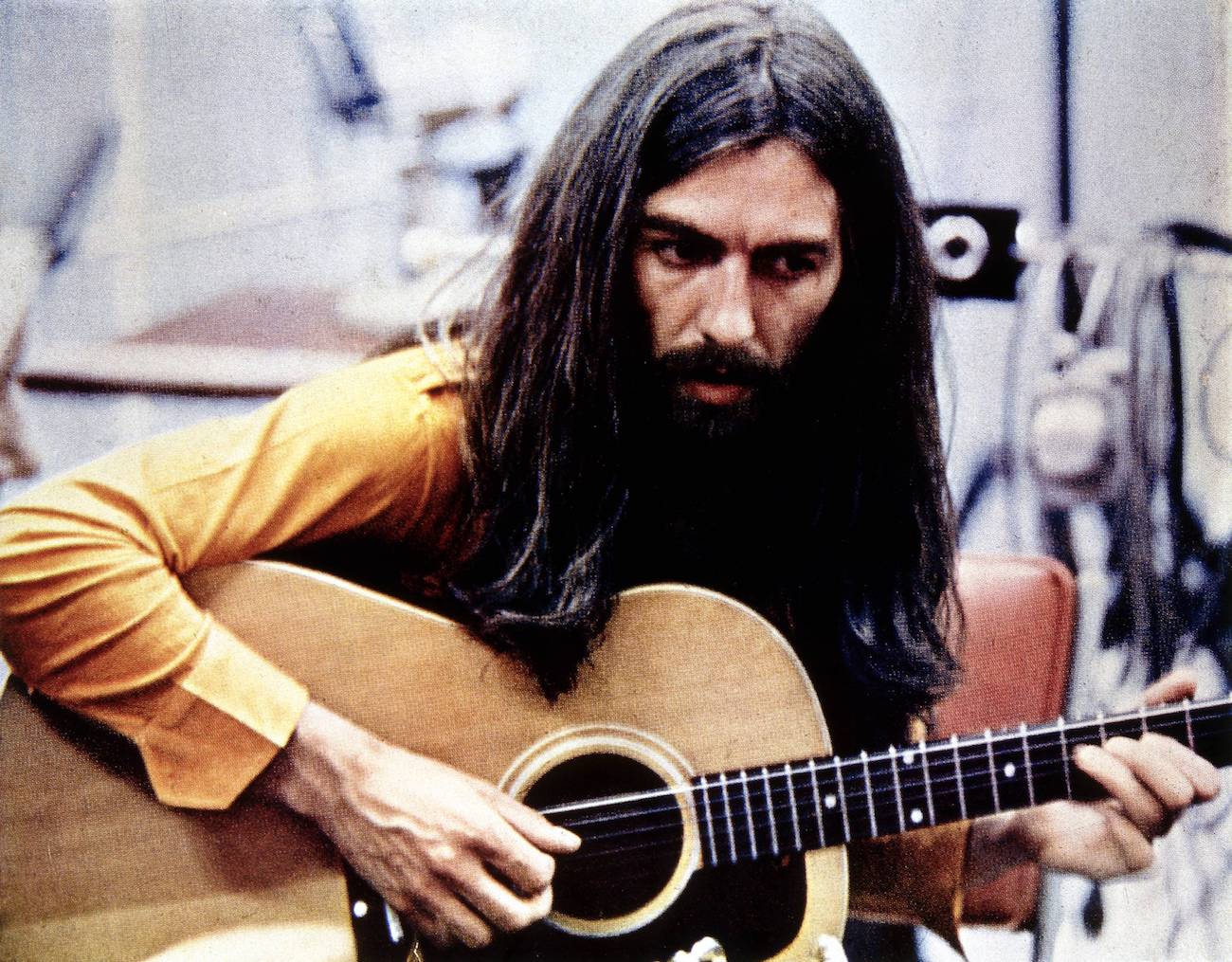 George Harrison's son Dhani got to see reels of Peter Jackson's 'Get Back'
Dhani recently told Esquire that director Peter Jackson invited him to a private screening of the upcoming three-part documentary The Beatles: Get Back. Jackson wanted Dhani to give him notes, but Dhani couldn't think of anything.
"I had one night viewing, he basically made a reel for me with all of my dad's footage and I could see if there was anything I didn't want in, anything I thought was bad or not tasteful, and it was all just beautiful," Dhani explained. "He was very complimentary about my dad's behavior in all of the reels."
Dhani got to see the moment George played his future hit song, "All Things Must Pass," to The Beatles and their initial disenchanted reaction to it. Watching it firsthand amazed Dhani.
"I got to see the moment when [George] played them 'All Things Must Pass' and they were kind of like, 'meh.' They're playing along with it, but it's a swing and a miss. It's funny, I'm really glad that at some point people will be able to see that moment having heard the way that All Things Must Pass turned out."
Witnessing this, Dhani probably understood his father's frustration during that time in his life.
Dhani said George was very 'nonchalant' about leaving The Beatles
Watching what George was going through during The Beatles' last days, Dhani understands why his father wanted to leave so much. He understands why George was so "nonchalant" the day he finally left.
"Even if you look at the diary entry we put in the book, it's like, 'Got up, left the Beatles, went and had lunch'—it's so nonchalant, but you know that he was kind of secretly brewing this ridiculous triple vinyl record in his head and he wasn't going to let anything get in his way," Dhani said. "Just like, 'Okay, I've got to leave the Beatles now, because I'm not going to be able to do what I need to do.'"
What really happened was George had reached his boiling point with Paul, who'd become almost unbearable to work with by that point. After a heated discussion, George approached the band, said, "See you 'round the clubs," and stormed out.
George didn't see the point of staying in The Beatles
George explained in the Anthology documentary (per Beatles Bible), "They were filming us having a row. It never came to blows, but I thought, 'What's the point of this? I'm quite capable of being relatively happy on my own and I'm not able to be happy in this situation. I'm getting out of here.'"
Leaving The Beatles wasn't as "nonchalant" for George as Dhani might think. George was furious and went home and took his frustrations out in song. He wrote "Wah Wah" that night, which would soon land on his debut solo album, All Things Must Pass. It became the first album by an ex-Beatle to reach No. 1.
"Everybody had gone through that," George continued. "Ringo had left at one point. I know John wanted out. It was a very, very difficult, stressful time, and being filmed having a row as well was terrible. I got up and I thought, 'I'm not doing this any more. I'm out of here.' So I got my guitar and went home and that afternoon wrote 'Wah-Wah.'"
"For me it was like: 'What am I doing here? This is painful!' George concluded." Years after he'd left The Beatles, any time George caught a glimpse of Let It Be he got aggravated. He said it was like watching a car crash.