George Harrison's Song for John Lennon Almost Went to Ringo Starr
Whatever George Harrison thought about his time in The Beatles, he was never far from his fellow bandmates. Out of the three others, George worked the most with Ringo. He helped the drummer on most of his albums and vice versa. However, one song George intended for Ringo didn't exactly work out.
George meant for Ringo to have "All Those Years Ago," but after John Lennon died, he turned it into a tribute to his late friend.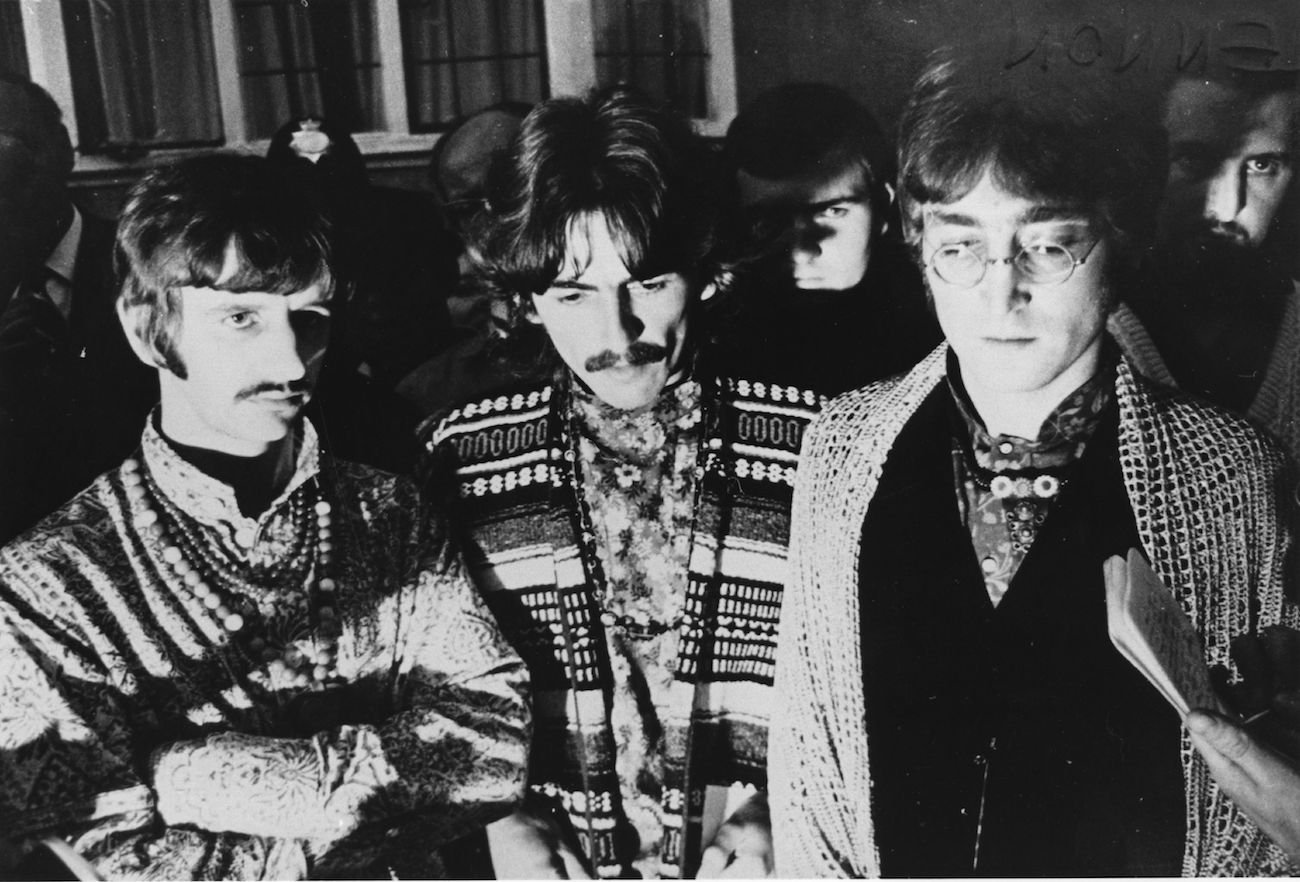 George Harrison's 'All Those Years Ago' almost went to Ringo Starr
During a 1987 interview with Entertainment Tonight, George talked about his song "All Those Years Ago." He explained he originally wrote it for Ringo.
"I think I originally wrote it for Ringo," he said, "who was doing an album at the time. I wrote it with slightly different words, it had the same chorus, but it was more about-it was a bit more of an uptight kinda lyric like, 'You did this and you did all of that,' and you know blah blah blah.
"And I don't know why-what happened, but I don't think Ringo did the sessions, or maybe I never finished it or something, and then, that thing happened with John. Straight away, I changed it and made it you know more as a thing about John. Specifically about him."
George said it was difficult recording the first take once he geared the song toward John Lennon and his death
George was spurred into action to write a tribute song for John after his death. However, George found it hard to record it, simply because it was not long after John was murdered.
He had to sing some pretty heartbreaking lyrics like, "But you point the way to the truth when you say. All you need is love… And you were the one they backed up to the wall. All those years ago. You were the one who imagined it all. All those years ago."
Entertainment Tonight asked George if it was hard for him to release "All Those Years Ago" and put those feelings out. "Not really," George replied. "It was hard to sing it really because, you know, I mean at that time it was not long after you know his-he was killed and you know it's sort of a bit difficult to sing it.
"At least take one was. Maybe by the time I'd done take eight, I was just not really thinking too deeply about what I was saying," George concluded.
George was upset that John didn't get to leave his body the right way
George was very upset when he heard John had died.
In Martin Scorsese's documentary, George Harrison: Living in the Material World, George's wife Olivia talked about her husband's thoughts on John's murder. She said George was really angry that John didn't "have a chance to leave his body in a better way."
"George put so much emphasis and importance on the moment of death, of leaving your body," Olivia continued. "That was very–that's really what he was practicing for. It's like the Dalai Lama said something that really made him smile. He said, 'And what do you do in the morning?' He said, 'I do my practice, I do my mantras, I do my spiritual practice.' 'And how do you know it will work?' He said, 'I don't. I'll find out when I die.'
"And it was so great, but it's like, that was it. I'm practicing this so that when I die, I will know how to leave my body, and I'll be familiar, and I won't be frightened."
Unfortunately, John didn't get to leave his body as George did. Olivia explained that when George left his body, he lit the room.