George Harrison Thought Paul McCartney Was 'Difficult' Claims His Ex-Wife Pattie Boyd
George Harrison and Paul McCartney might have been childhood friends, but their friendship wasn't always a walk through Strawberry Fields. With as much peace and love as The Beatles seemed to exude in the 1960s, you'd think that they were all incredibly nice to one another. More often than not, The Beatles were vicious to one another, and many outsiders witnessed it, including George's ex-wife, Pattie Boyd.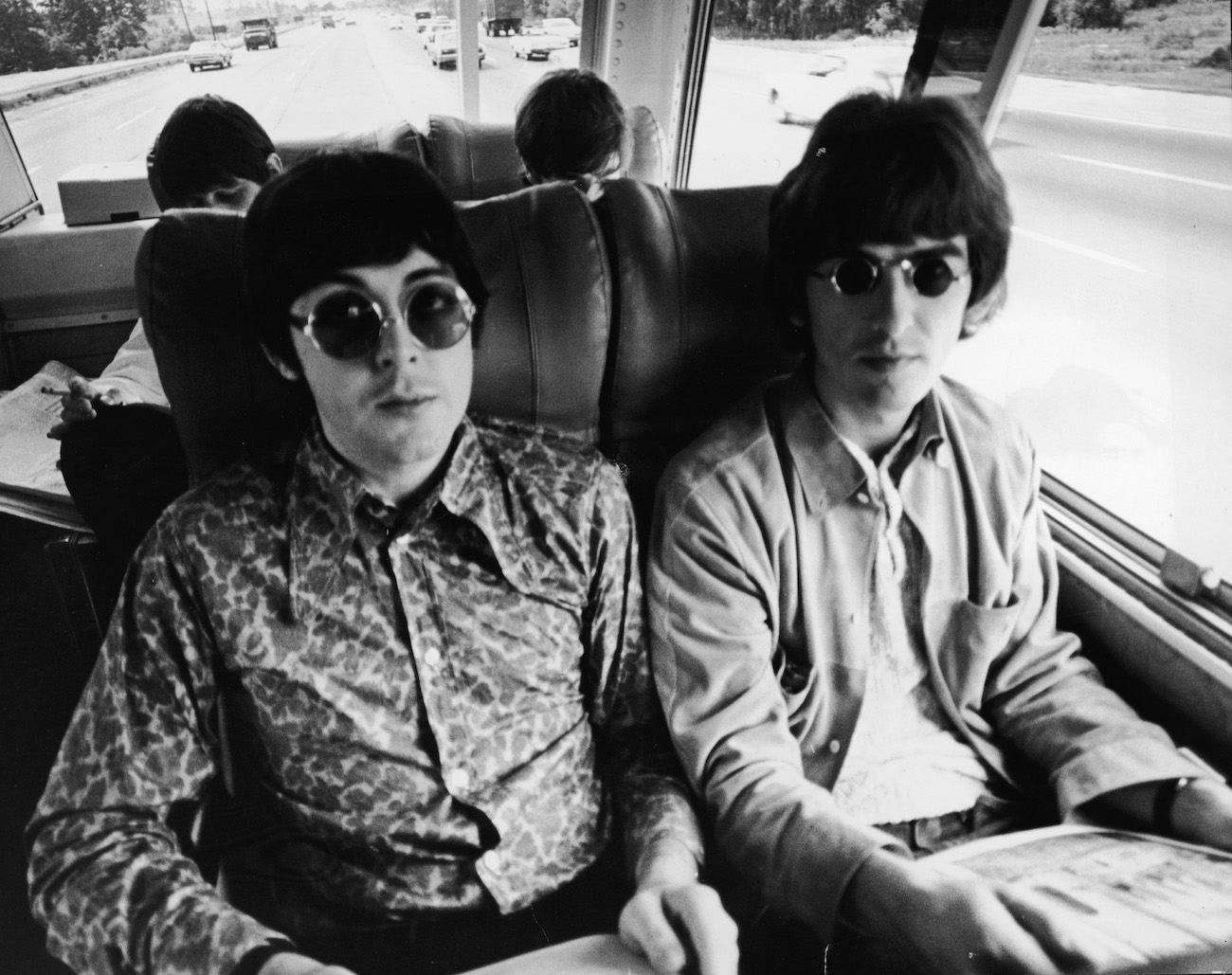 George Harrison was constantly pushed to the back by Paul McCartney
If anyone had a rough time being a Beatle, it was George. During The Beatles' early days, George was pushed to the back by Paul and John Lennon when they became the chief songwriters. But George never left his place at the back and was constantly treated as a lesser-Beatle.
John and Paul never thought George was their equal as a songwriter or a musician until George started writing his own songs. George was finally allowed to put one of his songs on a B-side with "The Inner Light" and started to prove his worth with songs like "Here Comes the Sun" and "Something." However, George reached his boiling point by the time the band was recording Let It Be.
George recognized Paul's domineering nature and realized anyone could be Lennon-McCartney. So he started stockpiling songs of his own. If Paul was going to treat him like a "glorified session-man," George was going to use his time wisely and set himself up for success following his departure from one of the biggest bands in the world. Following this, things only got worse for The Beatles.
Pattie Boyd says George and Paul fought badly
After having a virtually non-existent role on Sgt. Pepper and fighting with Paul over putting guitar on "Hey Jude," George had had enough of Paul's bossiness. He was tired of being left out, and his then-wife, Pattie Boyd, saw his struggle.
"George saw Paul as difficult," Boyd told the Daily Mail in 2013. "They would tolerate each other, but I think George basically didn't like Paul's personality. I just think they really didn't love each other."
By the time The Beatles started recording Let It Be, George wanted out. "George was terribly unhappy," Boyd continued. "The Beatles made him unhappy, with the constant arguments. They were vicious to each other. That was really upsetting, and even more so for him because he had this new spiritual avenue. Like a little brother, he was pushed into the background. He would come home from recording and be full of anger. It was a very bad state that he was in."
After The Beatles broke up, Paul McCartney realized George Harrison's worth
Following The Beatles' split, George became the first Beatle to release a No. 1 song as a solo artist. So stockpiling all of those songs proved to be beneficial to him. Years later, Paul revealed to Howard Stern that he might have underestimated George.
"I think it was easy to underestimate George because me and John had always written most of the stuff and had had most of the singles," Paul said on The Howard Stern Show. "George was a late bloomer as far as writing was concerned. He wasn't that interested in the beginning. But then he started to get interested and boy, did he bloom. He wrote some of the greatest songs ever."
We'll never know if Paul was really in the wrong concerning George's position in The Beatles. However, Peter Jackson's upcoming documentary The Beatles: Get Back, which pieces together hours of unseen footage taken from the Let It Be recordings, might shed some light on what Paul and George's relationship was really like.