George Harrison's Wife Olivia Found Lost Lyrics to a Song About Ringo Starr
While John Lennon and Paul McCartney wrote most of The Beatles' songs, George Harrison was quietly writing his own in the background the whole time. When the band dissolved in 1970, George had enough hit songs to make a couple of albums right off the bat. He became the first Beatle to score a No. 1 hit as a solo artist, and his albums All Things Must Pass, Living in the Material World, and Thirty Three & 1/3 became some of his best successes.
But George could have had many more hits before he died in 2001. Years after his death, George's wife Olivia found a folder of lost songs that he'd written. George dedicated one song to a fellow Beatle.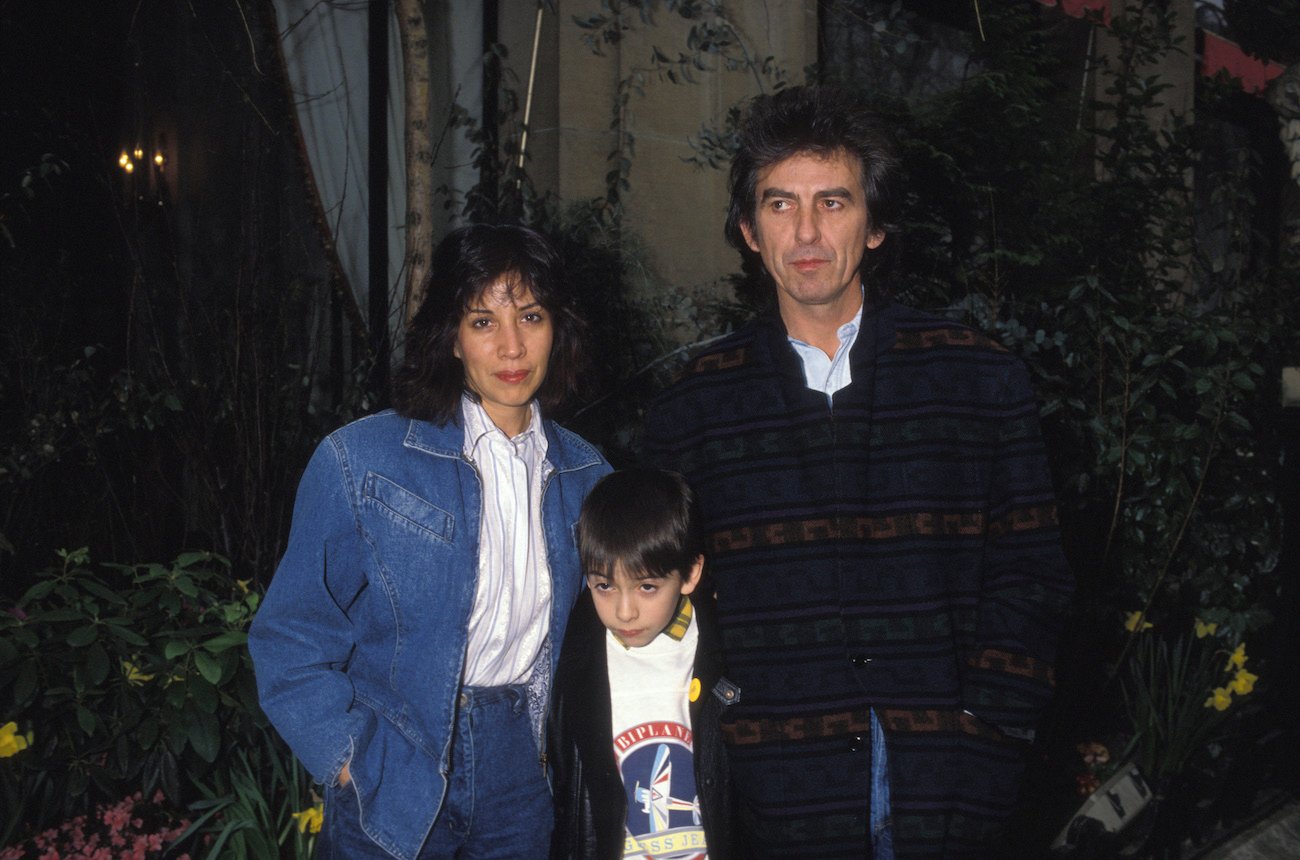 Olivia Harrison updated George Harrison's memoir
George Harrison released his memoir, I, Me, Mine, in 1980. Besides John disliking it because George didn't mention him, there was another problem with the book. George lived for another 21 years and made many more albums after its release.
In 2017, Olivia Harrison finally updated her husband's memoir with new lyrics, writings, photos and gave it a new cover. She also released a new 13-album vinyl box set, George Harrison-The Vinyl Collection. It had been her project for three to four years. Olivia told Billboard that there were 50 new pages of lyrics that she needed to add. George had found some, and she'd found some after he died.
"I tried to find a lyric to match every song that was on the subsequent albums and in the first edition of I, Me, Mine, and that was the basis of it. We found lyrics that went up to 2000," Olivia explained.
George Harrison wrote a song about Ringo Starr
While looking through the lost lyrics, Olivia was shocked to find that George had written a song about his ex-bandmate, Ringo Starr. He wrote a song called "Hey Ringo." When Olivia launched a gallery/pop-up store to celebrate the re-release of I, Me, Mine, she showed the ex-Beatle the lyrics.
"Ringo had never seen it until last Saturday [at the gallery/pop-up store]. He said, 'Hey, I've never seen that before.' And I said I hadn't either," Olivia explained. "I guess it was in the piano bench in an envelope. And there was this song called 'Hey Ringo' that they think was from around 1970 or 1971. And it's really sweet. I'm going to get it framed and give it to him because it's really sweet." The lyrics include lines like, "That without you my guitar plays far too slow."
"That was a big revelation and surprise. Ringo was totally surprised and really happy. What a gift to have all these years later," Olivia concluded.
Olivia Harrison found lost George Harrison lyrics in bizarre places
Olivia said that she found lost lyrics penned by her husband stashed away in the couple's furniture and other odd places.
"You know, you're sitting at your desk or your table writing lyrics, and you're going to put papers in it. You're going to stuff them somewhere," Olivia explained. "George had a desk in the studio and tables downstairs, the kitchen cupboard, wherever. It's not like you would sit at a desk nowadays with a laptop trying to write something. He'd be walking around and take a piece of paper out of his pocket, and it would end up somewhere. Maybe he would stick it in a book or in a drawer or somewhere."
George also squirreled away lyrics in Billy Preston's piano bench. Preston had worked with The Beatles and continued to have collaborative relationships with them in their solo careers. On more than one occasion, Billy visited George, and they jammed in the ex-Beatles in-home studio in England. So Billy left his Hammond B3 there.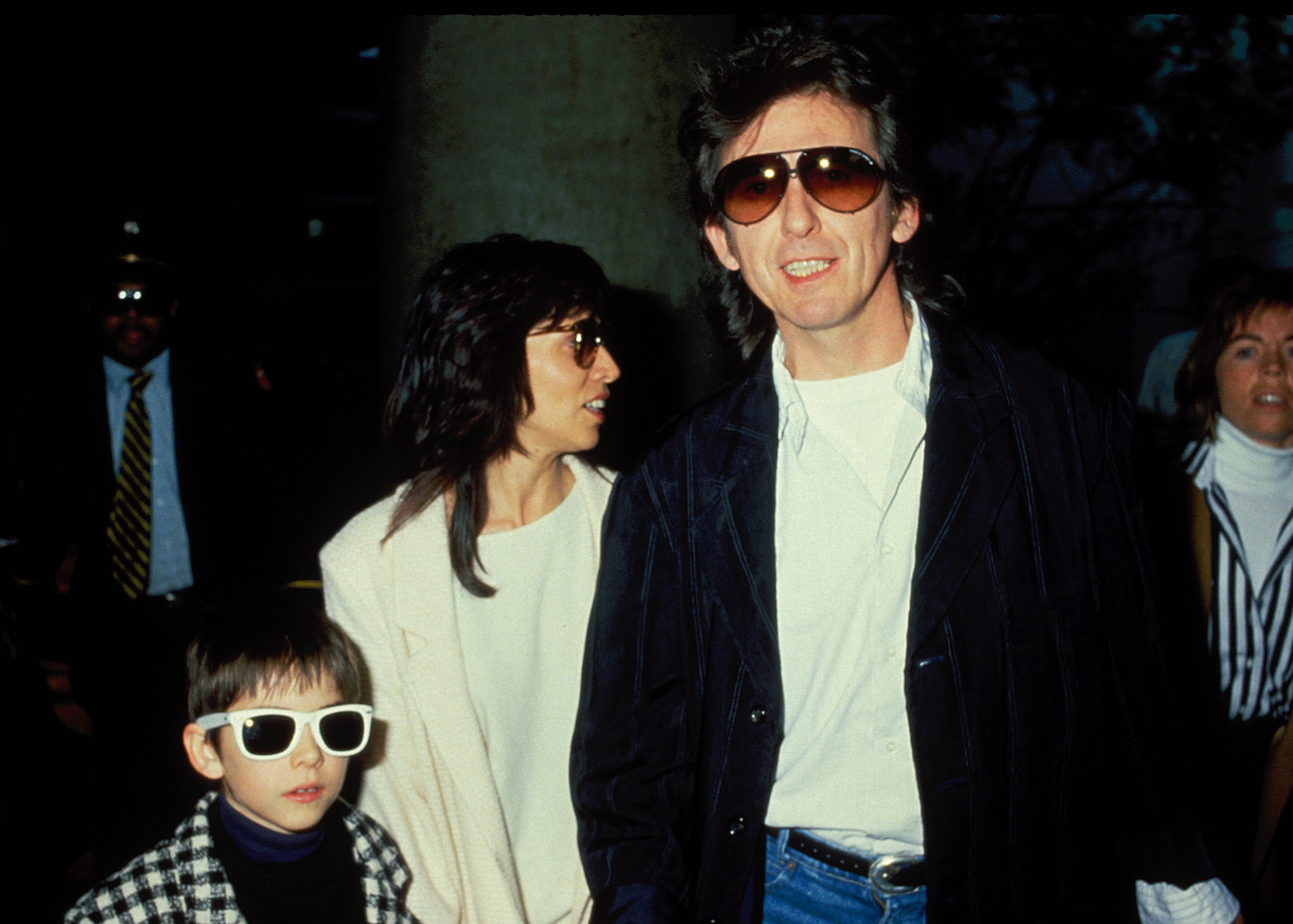 "No one had opened that bench in a long, long time—years—and there were folders. So when I finally got around to opening the piano bench, there were envelopes of depositions, lyrics, and scores for strings going back to I don't know when, probably All Things Must Pass."
Olivia used to shut the lid on the folders because she didn't want to take them out and "disturb" them. "It's like a time capsule. You don't really want to disturb anything, but eventually I did find lyrics in there and lots of notes. The song 'Wake Up My Love' was in there, that went into the book, and it hadn't been in there before this expanded edition."
We can't imagine what Ringo must have thought when he read George's touching lyrics about him. After being lost for so long, having the song surface probably felt like George was sending a message.