George Harrison's Wife Olivia Says Her Husband Didn't Expect to Be Remembered
During his days in The Beatles, George Harrison was often overlooked. He was the quiet Beatle, but that wasn't exactly true. George didn't start as the strongest songwriter, but his songwriting skills skyrocketed halfway through his time as a Beatle. When he embarked on his solo career, he became the first Beatle to snatch a No. 1 song as a solo artist. Later, his career only got better and better.
However, being one of the best recording artists and a Beatle didn't exactly convince George that fans would remember him when he was gone. His wife Olivia says this is impossible, but it's also a very George thing to think.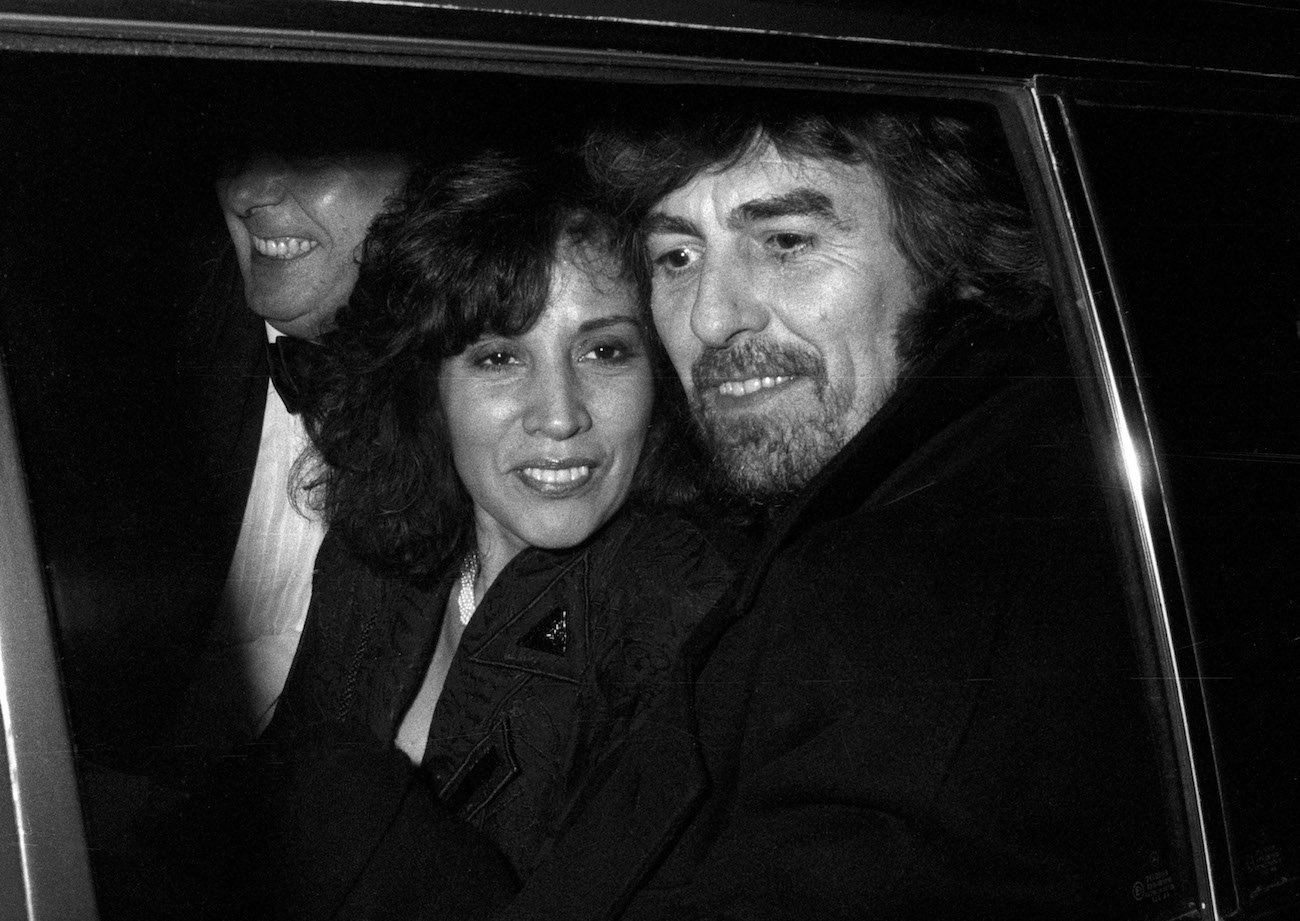 George Harrison didn't expect to be remembered
Speaking to the LA Times about the legacy of George's debut album, All Things Must Pass, Olivia said she didn't think that her husband ever thought fans would remember him. She said that George never really concerned himself with his legacy.
He knew All Things Must Pass "meant things to people. He knew it helped people in their lives — people wrote to him, they told him. And he said, 'Even if it's one person, even if it helps somebody, then that's great.' But he wasn't concerned about how he would be remembered," Olivia said.
Reflecting on George's views on his legacy, Olivia can't believe he didn't expect to be remembered. She added, "Not that he didn't want to be remembered, but he didn't expect to be remembered. Which I always thought was impossible."
George Harrison wanted to write songs that would last forever
Throughout his lifetime, George questioned why we were all put on this planet. He searched for answers in various religions and spirituality. At the time of his death, many believe he found his answers.
One night, George read his wife a poem by the Indian poet Tagore that said, "Blessed is he whose fame does not outshine his truth." Olivia read that quote to the audience when George was inducted into the Rock & Roll Hall of Fame in 2004, three years after his death.
She continued to say that no one is inducted into the Rock & Roll Hall of Fame because of their fame but because they express their truth in their music. George always tried to write songs that he knew would mean something for years to come. Despite his immense fame, his truths will never be "outshined or forgotten."
However, even though George was less concerned about materialistic things and his own fame, he did leave behind a vast legacy almost as big as The Beatles'. Olivia has safeguarded that legacy for years.
Olivia Harrison has kept her husband's legacy alive
Since her husband's death, Olivia has worked with the surviving Beatles, Paul McCartney, and Ringo Starr, on keeping The Beatles' legacy alive. She's been there for every event, every ceremony, and holds a torch for her husband in every aspect. Apart from becoming almost like a Beatle ambassador through marriage, Olivia has taken great pains to keep George's solo career alive as well.
She's remastered most of his classic albums and spent four years updating George's memoir, I, Me, Mine, with new lyrics, writings, photos, and a new cover. She also released a 13-album vinyl box set, George Harrison-The Vinyl Collection.
So it's safe to say that Olivia will never let George's legacy die or fans forget him. She and their son Dhani might have been the only things George truly loved on this Earth, but Olivia loves George's music just as much as she loves him. His music is an extension of him.