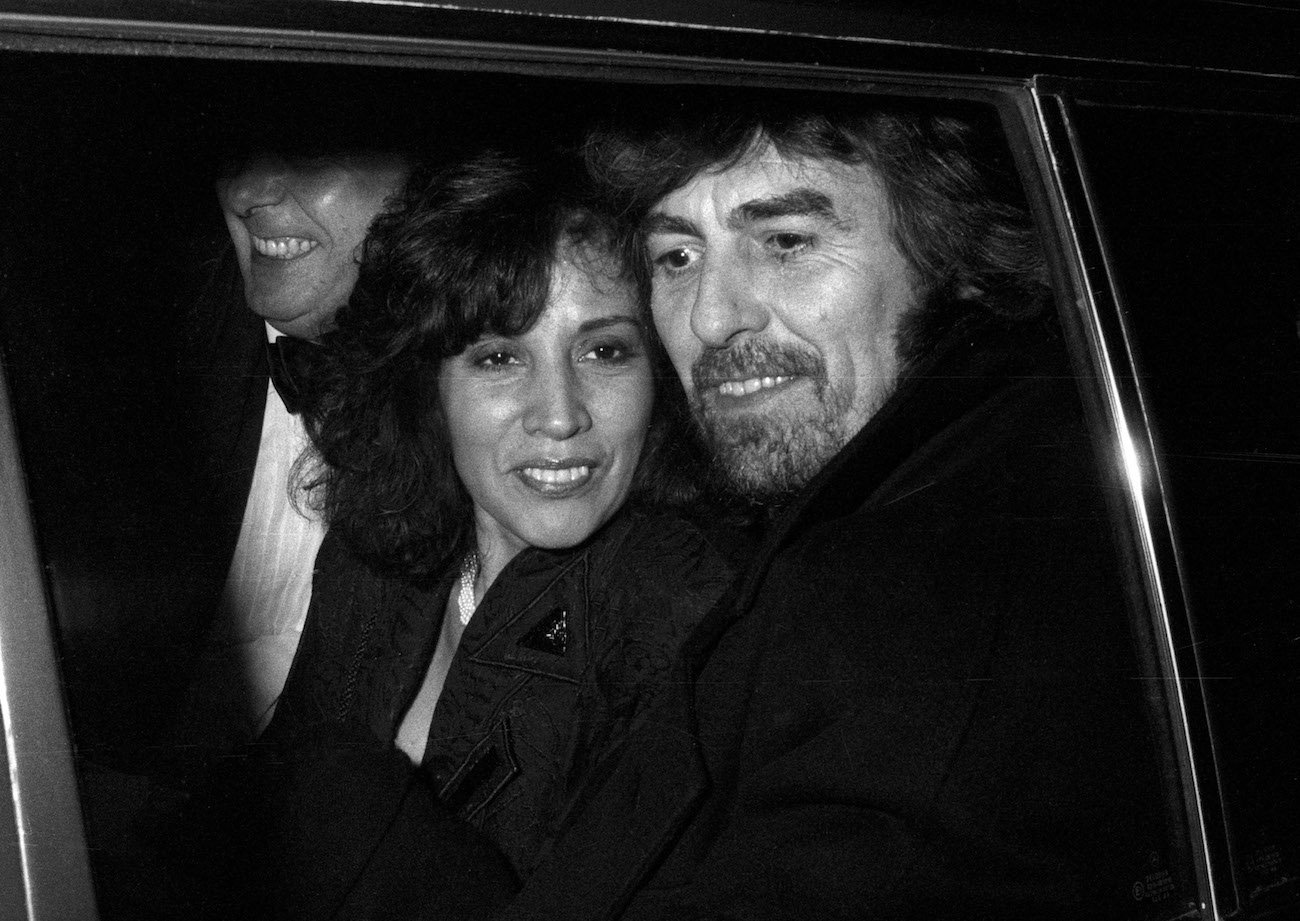 What George Harrison's Wife Olivia Thinks He'd Say to Her if They Met One Last Time
George Harrison's wife Olivia knows what he'd say to her if they met one last time. He'd be his usual witty self.
George Harrison's wife Olivia was glad her husband got to leave his body the way he'd always prepared. However, she still craves one last meeting with him. Like most people who've lost loved ones, Olivia can picture what one last moment together with George would look like. He'd be his usual witty self.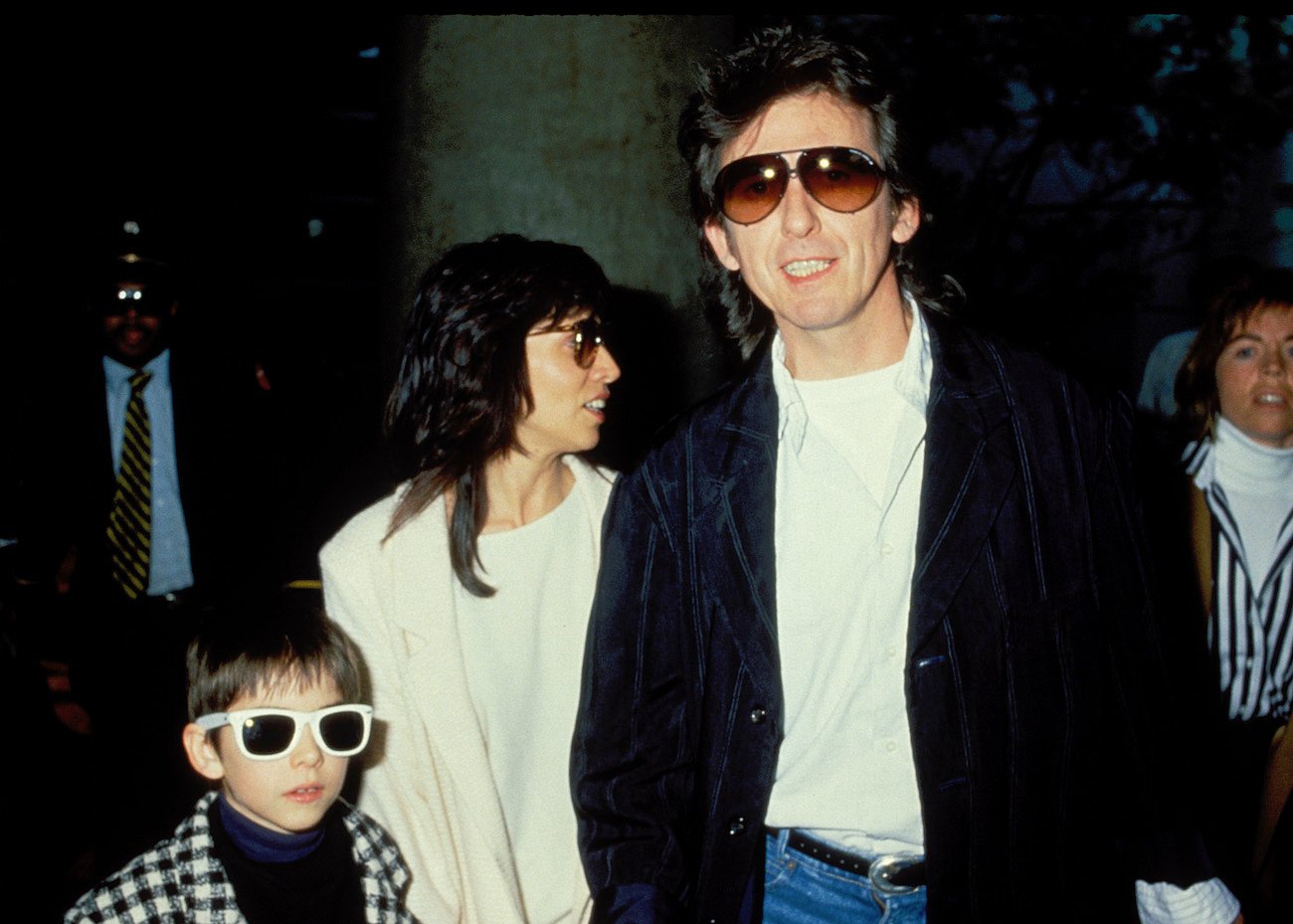 George Harrison's wife Olivia said he 'lit the room' when he died
Once he became spiritual in the 1960s, George started to prepare for death. He didn't want to be frightened when he left his body.
In the meantime, George stayed connected to God through gardening, chanting, meditating, or loving a person as much as he loved his creator.
In Martin Scorsese's documentary, George Harrison: Living in the Material World, Olivia said George "put so much emphasis and importance on the moment of death, of leaving your body. That's really what he was practicing for."
Michael Abram, who broke into the Harrisons' home to kill George in 1999, almost took that away from George. The incident took years off his life. He'd just recovered from throat cancer. Then, he went back on the mend from a collapsed lung and tons of stab wounds.
In 2001, George's health declined again. Doctors removed a cancerous growth from his lungs. Months later, doctors treated him for a brain tumor. Shortly after that, George realized he wasn't going to get better. As he lay dying, surrounded by friends and family, George's son Dhani realized his father bore no scars from the 1999 attack or any other. He was like a Yogi.
All that mattered then was George leaving his body the right way. He didn't care that the press hounded him in those last months and days.
"There was a profound experience that happened when he left his body," Olivia explained in Scorsese's documentary. "It was visible. Let's just say you wouldn't need to light the room if you were trying to film it. You know, he just lit the room."
George made an art out of dying.
RELATED: George Harrison Said Getting a Good Performance out of a 'Pissed off' Sean Penn for 'Shanghai Surprise' Was Hard
What George would say to Olivia if they met one last time
In a recent interview with the Associated Press (per Bloomberg) about her new poetry book, Came the Lightening, Olivia explained that she's too old to move out of her and George's 30-room Victorian neo-Gothic mansion, Friar Park. Plus, why would she want to? Some of her best memories of George are in that house.
Olivia loves walking through the gardens she and her husband meticulously planted over three decades. Came the Lightening, a collection of "twenty poems for George," includes "Tree Time," about the trees on Friar Park's 62 acres.
"My constant source of comfort, my oldest, tallest friends," she writes. She loves Friar Park's "frozen lake," "velvet lawn," and the "gloomy glen," where she and George "marvelled at eclipses and awaited meteor showers."
However, when reflecting on what one last moment with George would look like, Olivia imagines they'd talk about those trees.
Olivia writes of "one more meeting, I've written the scene, where I get off my chest one final thing." That one final thing would "probably be in the garden," she said. "Just sitting in the garden, (where he would say) 'aren't you glad I planted that tree over there?'"
She also wrote about wanting one more spring with her husband
Came the Lightening opens with a poem called "Another Spring." According to The Sunday Times, Olivia talks about George's death and her hope for one more spring with George.
The poem also talks about Olivia's whispered final words to George and the feeling he left her with, of being "alone in winter feeling spring will never bloom."
Olivia might have felt alone in the days, months, and years since George died, but they're still in communication.