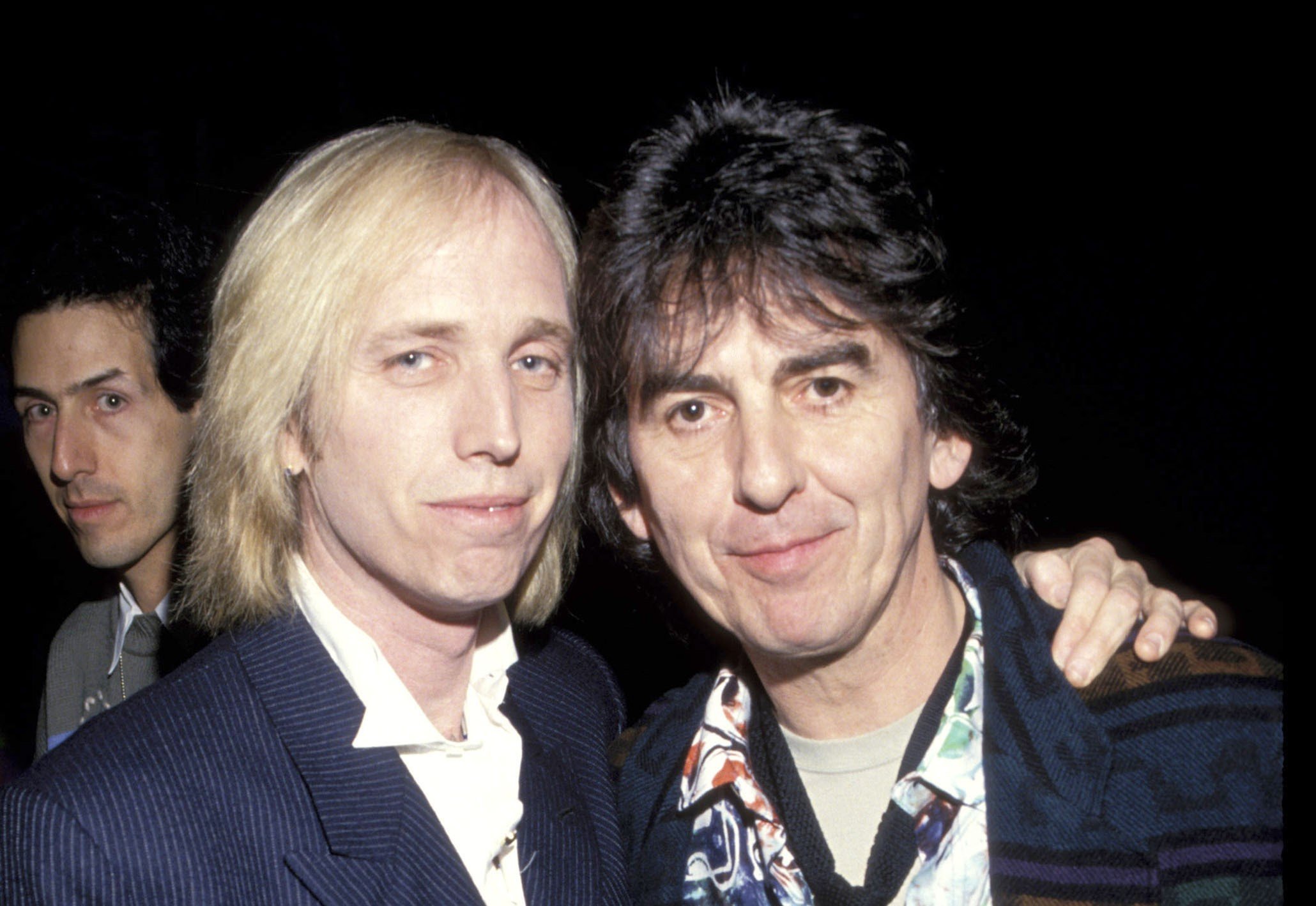 George Harrison's Wife Said He Had Never Met Anyone Like Tom Petty
George Harrison and Tom Petty were several years apart in age and from different places. Harrison had never met anyone like Petty.
George Harrison and Tom Petty were fast friends. Both say they got along immediately and soon realized they would be permanent fixtures in one another's lives. Harrison's wife, Olivia, explained that the Pettys were like family to them. According to Olivia, Harrison had never met another person like Petty. Still, it seemed as though something was connecting them.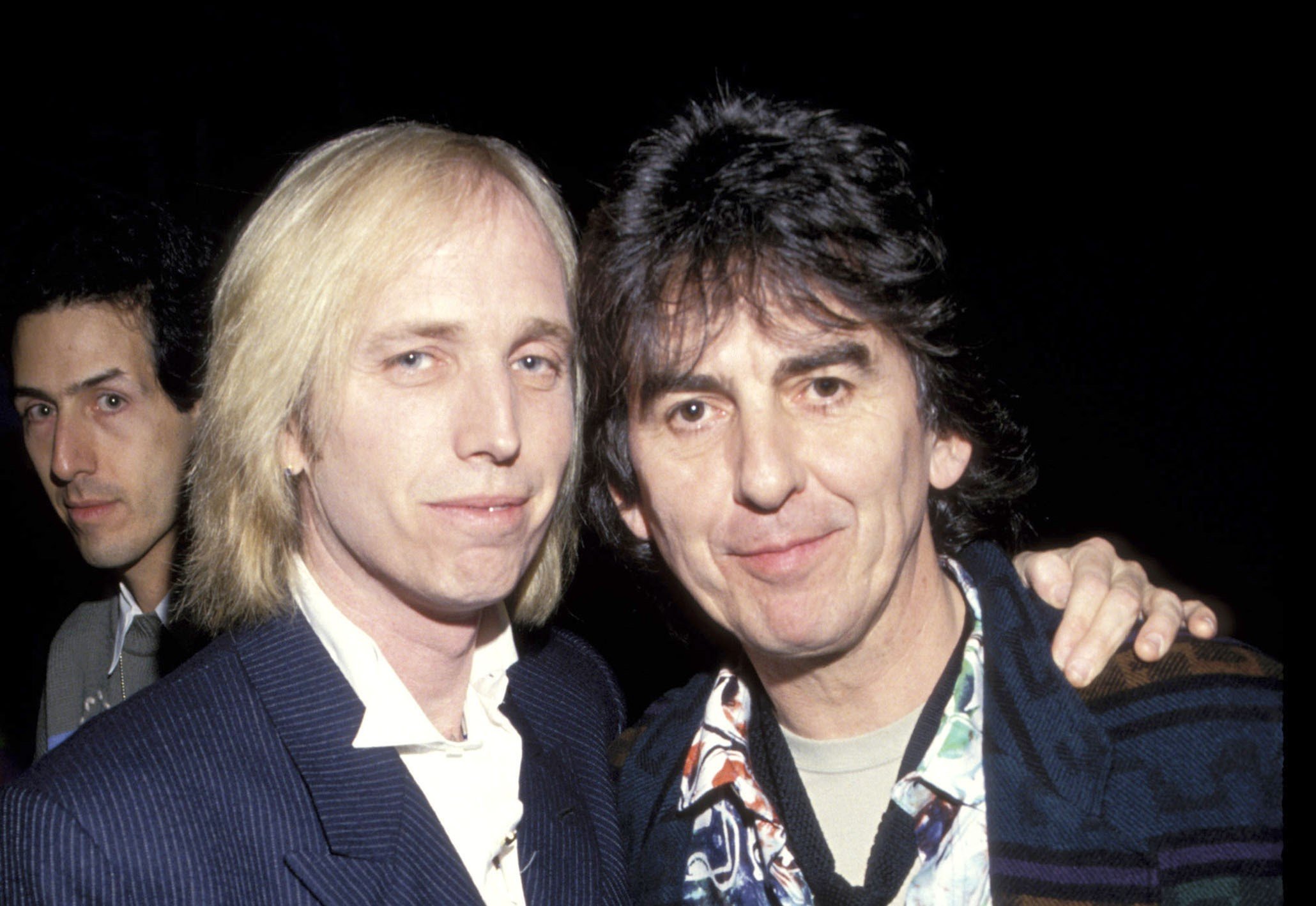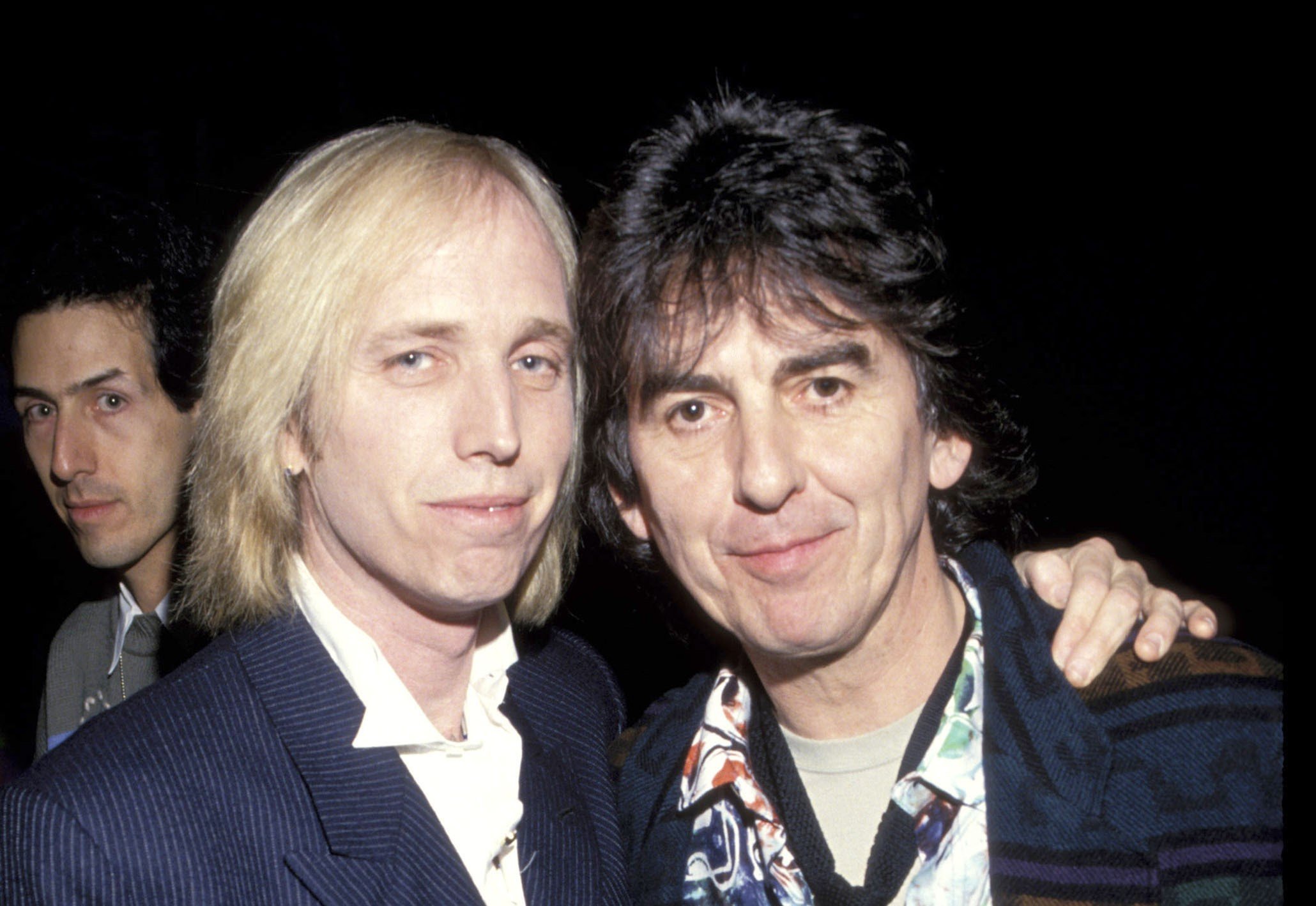 The Heartbreakers frontman was a fan of The Beatles
Growing up, one of Petty's biggest musical idols was Elvis. While the artist gave him an increased appreciation of music, he explained that he knew he wanted to pursue music because of The Beatles. The first time he saw them perform, he knew he had a way out of Florida.
"Suddenly the road was clear; you could see what to do," he told the Independent. "You were coming up to 14, faced with getting a job and wanting to avoid that at all costs. They looked like they were having so much fun playing this rock'n'roll music, and really not answering to anyone. So in every neighborhood, there were kids with electric guitars forming bands. And I just got on with it."
George Harrison's wife said he had never met anyone like Tom Petty
When Petty was a musician himself, he met Harrison. They bonded right away.
"George came along, and we just got so close; it was like we had known each other in some other life or something," he said in the book Petty: The Biography by Warren Zanes. "We were pals within minutes of knowing each other."
Olivia Harrison said that Petty and his wife, Jane Benyo, quickly became like family to them.
"Almost as soon as we met them, we spent more time with Tom and Jane Petty than with anyone but the Keltners," she said. "They were family. We had Christmases together. They came to Friar Park. We'd just hang out, for hours and hours, with [the children] Dhani and Adria and Annakim playing together, staying up way too late, probably. Tom and George playing guitars and ukuleles. Between George, Tom, and Jane — a lot of cigarette smoke."
She explained that the two men got along exceptionally well. Petty, who was from Florida, was unlike anyone Harrison had met.
"We had fun. We got very close," she said. "I think it was a lot of fun for Tom. And George had never met anyone quite like Tom. George with his Liverpudlian accent and Tom with his drawl, there was something connecting them, some common element."
Tom Petty said his relationship with George Harrison was healing
For Petty, the friendship couldn't have come along at a better time. He explained that relations with the Heartbreakers had grown fraught, and he felt lonely. Harrison threw himself wholeheartedly into the friendship.
"I remember him saying to me a couple days after we'd known each other — he's hugging me, holding me, and saying, 'Tommy, you're in my life now whether you like it or not,'" Petty said. "It was like I'd been sent the very person I needed. He healed a lot of wounds."