George Harrison's Wife Says Writing Poetry Allows Her to Understand Songwriting Better
George Harrison's wife Olivia has written a poetry book dedicated to him. She said she started understanding songwriting while she was writing the book.
George Harrison's wife Olivia has written a poetry book called Came the Lightening and has dedicated it to her husband. She learned a lot writing the book and now understands George and their son Dhani much better. Poetry is not far from songwriting.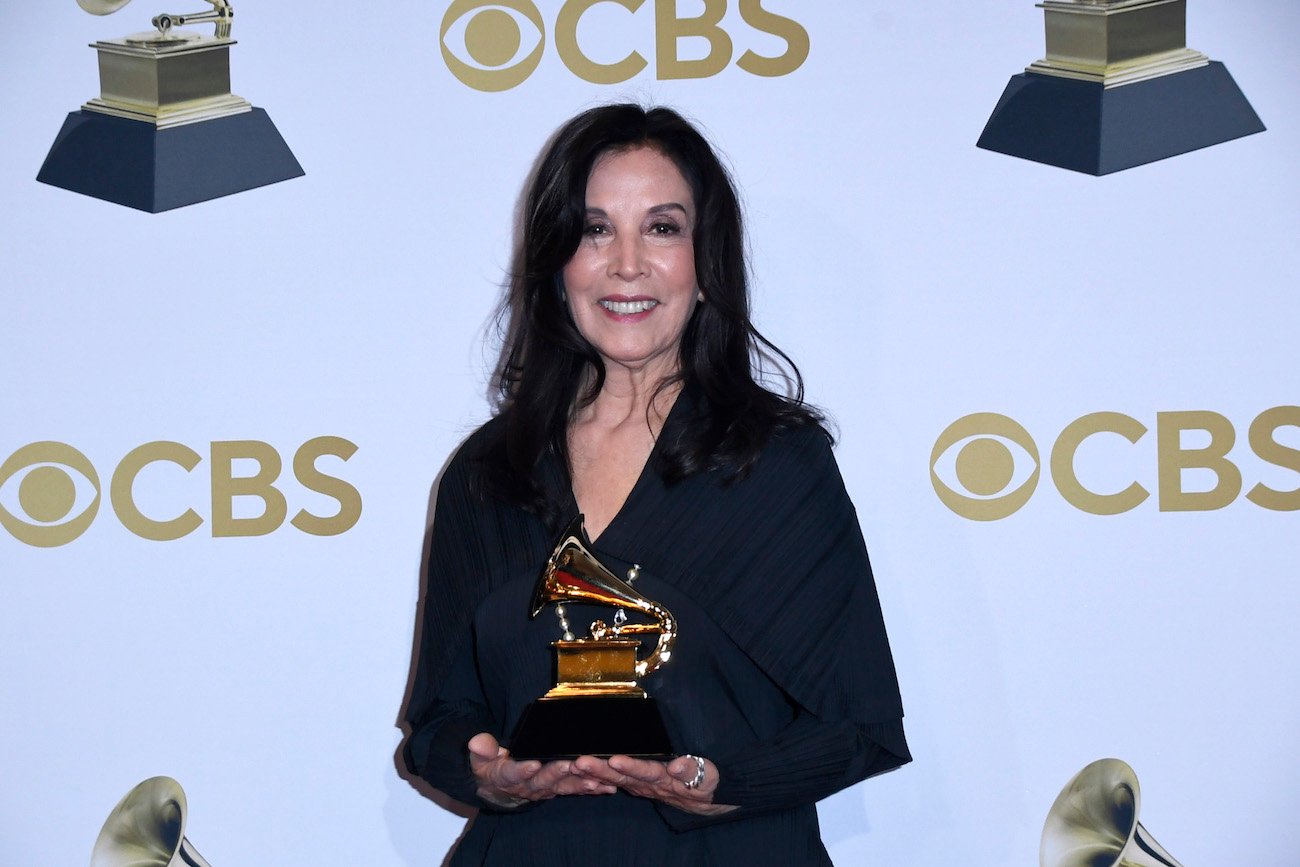 George Harrison's wife Olivia started writing poetry after her husband's death
Came the Lightening is a collection of "twenty poems for George." It will include photos of them and their gardens at Friar Park. Family friend Martin Scorsese calls it "a work of poetic autobiography."
Olivia told The Sunday Times that she wouldn't have been able to write a normal autobiography.
"In my world everyone's written their autobiography," she said. "I don't want to. And I actually had no choice. I'm not a poet. It just came out in that form. And I tried to tell, I mean, everything in it, every line in it, there's no artistic licence. You know, it's all really autobiographical."
She also revealed that she started writing poetry after George's death in 2001. "I went to Hawaii," she said, "and when the moon would come up out of the ocean it would rise just to the roofline. I called that 'moon writing.' I would just sit there and write, going through this grief and this change, just writing on my own, hitting it head-on."
Olivia said writing poetry allowed her to understand songwriting better
George's wife told The Times she started reading poetry five years ago after a "funny turn" caused temporary amnesia. Then, Olivia started writing poetry again. Suddenly, it came to her easier, and she couldn't stop. She thinks it's a positive side effect of the "funny turn." Now, because poetry comes easier to her, she understands songwriting better.
"Carl Jung coined a phrase," she said, "a crazy word called enantiodromia. It's the reversal of poles. Left brain, right brain, all the things I couldn't get out suddenly were coming out. You know, I could organise you to death, but I could not get through that other creative side.
"And I think that's what happened. I understood George, I understand my son much better. He's a very creative person. I suddenly dipped into another world."
Olivia had been around songwriting for thirty years, though.
She was her husband's amanuensis
Interestingly, Olivia didn't quite understand the songwriting process until writing poetry. She helped George write songs and often acted as his amanuensis.
Olivia told Billboard, "Sometimes if he was working on playing the guitar he'd say some lyrics and if he didn't have a tape cassette I would try take the role of the amanuensis [laughs], you know, just copy down what he was saying so he wouldn't forget. Most of the time he'd say go and grab the cassette recorder."
George didn't enter a "trance-like state" while writing songs. He would just get excellent ideas and get lost in them. "It wasn't a trance," she said. "He was just like, 'Oh, I just had an idea' and a light bulb would go off and then off he'd go.
"I'm not a songwriter so I can't really explain it, but I'm sure anyone that with an idea like you as a writer, I'm sure you go, 'Ahhhhhh, I got to get that down.' It's the same in every creative process."
Olivia has always protected George's legacy, but as for her own, she said, "I suppose I left behind some nice poppies. Seriously. Somebody could walk through the garden and be moved by it. That would be enough."