George Lucas Always Intended For Palpatine To Have a Love Interest In 'Star Wars'
After decades of Star Wars content, it's safe to say the most hated villain is Emperor Palpatine. Even though he made a controversial return in The Rise of Skywalker, the thing that made viewers the most perplexed was the fact that he created offspring. As it turns out, though, George Lucas planned on giving Palpatine a romantic history, too.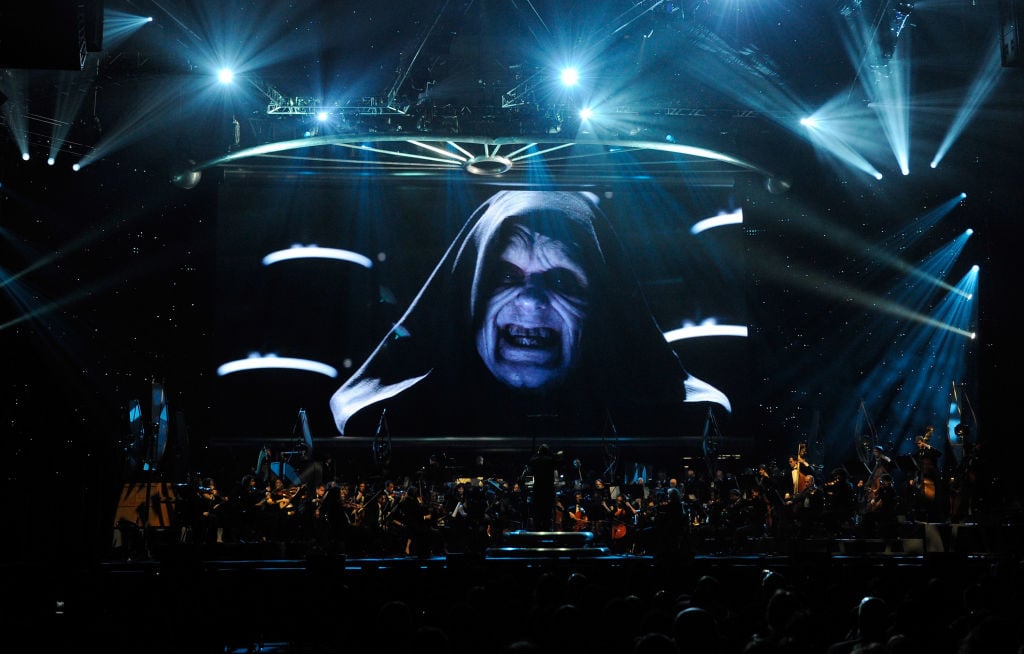 The 'Star Wars: Underworld' would have introduced Palpatine's romantic history 
ScreenRant reported recently, the idea for Palpatine's extracurricular activities isn't new. In a 2016 interview with Polygon, God of War creator Cory Barlog explained that he worked at Lucasfilm when the canceled Star Wars: Underworld series was in production. He read some of the scripts and noted that Lucas planned to show more humanity in Palpatine. This went on to inspire Barlog in his creation of his character Kratos. 
"I cared about the Emperor. They made the Emperor a sympathetic figure who was wronged by this f*cking heartless woman," Barlog said. "She's this hardcore gangster, and she just totally destroyed him as a person. I almost cried while reading this. This is the Emperor, the lightning out of the fingers Emperor."
As ScreenRant also pointed out, this is an entirely different romantic history for Palpatine than what fans got in The Rise of Skywalker. Not that anyone was begging for one either way, but Episode IX introduced the idea that Palpatine had been with a woman only for the narrative point of producing Rey. Lucas' original idea humanized the Emperor.
Palpatine made a highly-criticized return in 'Episode IX'
As stated above, Palpatine's return might have been an intriguing reveal. But it was also very criticized. There were complaints that he served no purpose; that his return cheapened his death and Darth Vader's sacrifice in Return of the Jedi.
But director and co-writer J.J. Abrams explained to Empire magazine that he included Palpatine in to bring all nine movies together. "If you look at the first eight films, all the set-ups of what we're in IX are there in plain view," he said
Palpatine's return came from a 'hint' in the prequels
At a screening for the film in December, co-writer Chris Terrio said that the "Skywalker/Palpatine family dynasty/tragedy" has played out through the prequel and original trilogies, according to The Playlist. He noted that bringing Palpatine back was a big "nod" to his conversation with Anakin Skywalker in Revenge of the Sith.
"As it turned out, there was this gift that George Lucas wrote… sitting there in a scene in one of the prequels," Terrio said. Palpatine said, "The dark side of the force is a pathway to many abilities, some consider to be unnatural." This made Terrio latch on to an idea that Palpatine could live beyond death.
Whether you enjoyed having Palpatine back or not, it turns out he was meant to have a love life this whole time.