George Lucas Made 'The Clone Wars' Like a 'Star Wars' Movie, Which Comes in Handy Since Fans Want Siege of Mandalore on the Big Screen
George Lucas actually created 'Star Wars: The Clone Wars' with a cinematic mind. Now fans really want to see the Siege of Mandalore in theaters.
The series finale of The Clone Wars premieres tomorrow on Star Wars Day (May the Fourth), and it has fans in their feelings. This season, especially this last arc, is really special for fans of this show. The series itself holds a lot of power with how it didn't die when it was canceled. It instead came back to finish what George Lucas and Dave Filoni started. But the Siege of Mandalore is where the series intertwines with Revenge of the Sith and has one of the best (if not the best) duels in all of the series. And maybe even the franchise. Lucas always approached The Clone Wars like a movie, and so it makes sense that fans want to see this last epic arc in theaters someday.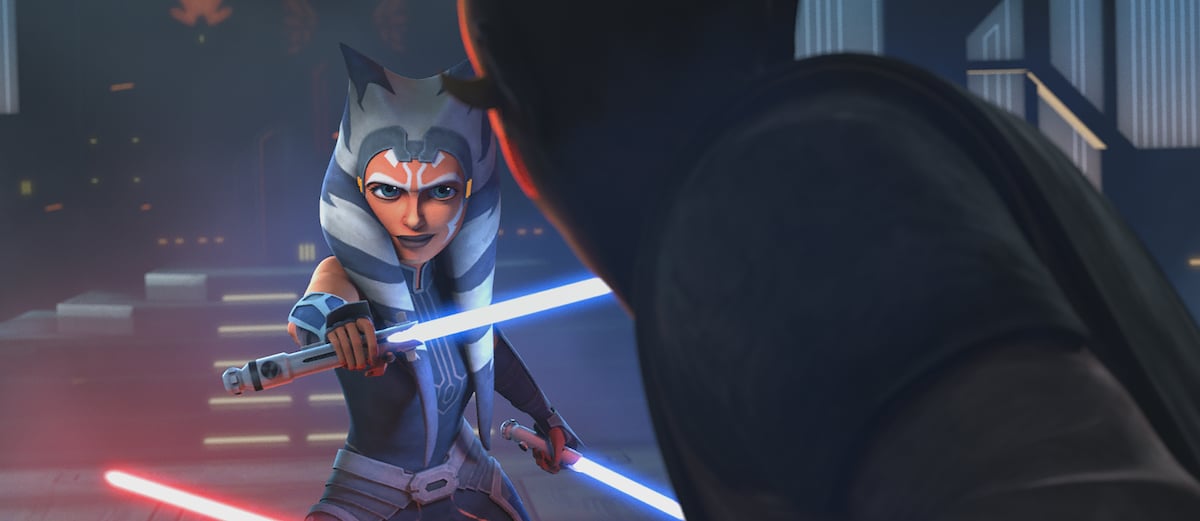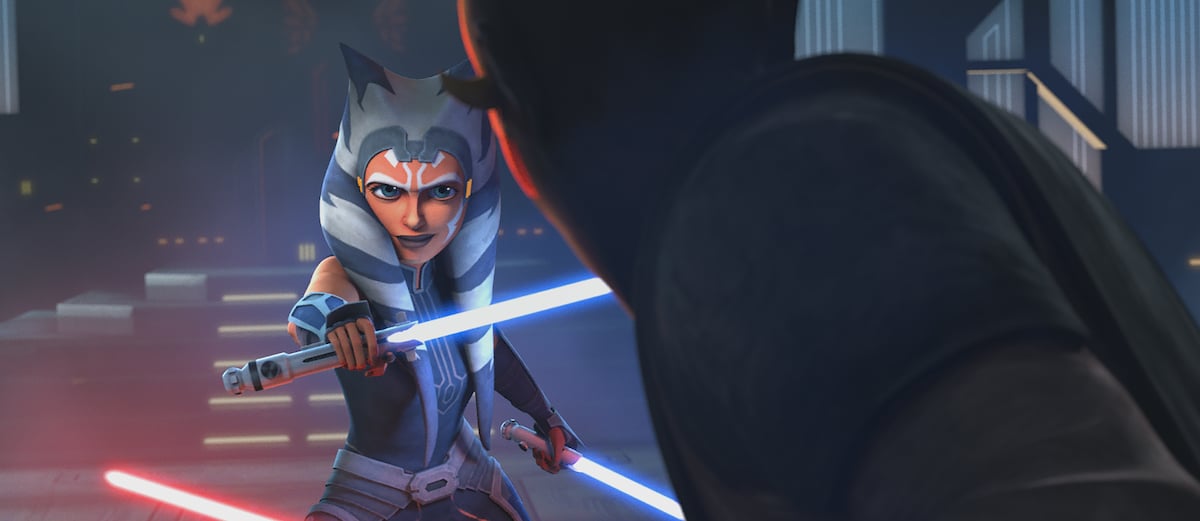 George Lucas didn't make 'The Clone Wars' different than his movies; it was made for the big screen
The Star Wars Show posted an interview with Lucas and Filoni recently, and Lucas explained how he approached The Clone Wars. Despite making several movies before the series, he didn't look at the animated show differently than he did a cinematic project. 
"There's nothing forgiving [about making a TV show versus a movie]. We weren't making this for television. We were making it for the big screen," Lucas said. He also recalled telling Filoni to "think of this as a feature" as they were working on it. "The style, attention to detail, the lighting, everything is done at a feature level. Even though it's going on television."
He also playfully recalled Filoni's response to this. "Being young and impressionable, you said, 'Well, you can't do that… How are we gonna do that, how are we gonna do that, it's impossible'" Lucas shared. This comes from what Lucas called keeping them on their toes. "I say, 'Here, that was hard, here's something that's even worse,'" the Star Wars creator explained.  
Now fans are clamoring to see the four-part Siege of Mandalore arc in theaters 
The current arc of The Clone Wars, the Siege of Mandalore, has fans specifically calling out for a limited theater run of the series. The cinematic ideal of Lucas' is really coming through with this final portion of the season, and fans want to really enjoy it with a group of people in cinemas once they reopen. 
"Once this craziness with the world has calmed down, petition to release The Siege of Mandalore in theaters," Twitter user @MeltyArtz wrote. "The scale of this arc is so large and so grand, it deserves to be seen on the big screen. Wow."
And it's not just on Twitter. A Reddit post recently called for the same thing, although it was more in a wishful capacity. The first arc of Season 1 actually turned into a feature film. Although it got bad reviews, it was important for Lucas to establish Ahsoka and this new series in that cinematic way. And with how the animation has evolved so much, and with the gravity the Siege of Mandalore holds, it would be quite the experience to see all four parts fused together in theaters. 
And the concept of Siege of Mandalore being a feature-length film, or worthy of one, isn't new nor is it just generated because of the current pandemic situation. Back in 2017, a Reddit post called for the same thing. This was after the series was canceled and before the announcement that it was coming back for this seventh season. But still, a lot of fans wanted this arc to come to life in theaters, whether it was live-action or animated. 
Lucas was ahead of the curve when it came to television animation 
Lucas has always been working backward, it seems. The originals came first but were chronologically after the prequels, that he made next. And then he went back to develop The Clone Wars, which occurs between the second and third episodes. But he always seemed to have foresight into technology and the grand scheme of things. So much so, that he predicted streaming sites being the best landscape for The Clone Wars. 
"The biggest thing you said way back when, was that Clone Wars would be immensely more successful on a streaming platform," Filoni shared. "You were adamant about that. And when Clone Wars got put on Netflix, it exploded." Filoni also recalled Lucas talking about motion capture and other aspects of animation that Filoni questioned, but that they did use eventually. 
Lucas also said that Netflix and the evolution of TV changed the way animation was produced and how it's seen. 
"As we move into the future, television was taking off. And we started to have Netflix and we started to have things like that," he said. "There was a definite movement toward more sophisticated animation. And more sophisticated stories."
With the upcoming finale, it feels different to look back at the beginning of the series. And it would be one of the best ways to celebrate it if the Siege of Mandalore was released in theaters.