George Lucas Once Said Only 1 of His Movies Was 'Designed for a Mass Audience,' And It's Not 'Star Wars'
With 1977's Star Wars, George Lucas solidified the concept of a summer blockbuster. But Lucas didn't intend to change cinema. He conceived of the "galaxy far, far away" as his own take on the adventure serials of his youth. Heroes like Flash Gordon and Buck Rogers inspired Star Wars. In fact, Lucas once confessed only one of his movies was designed from the ground up to be a hit.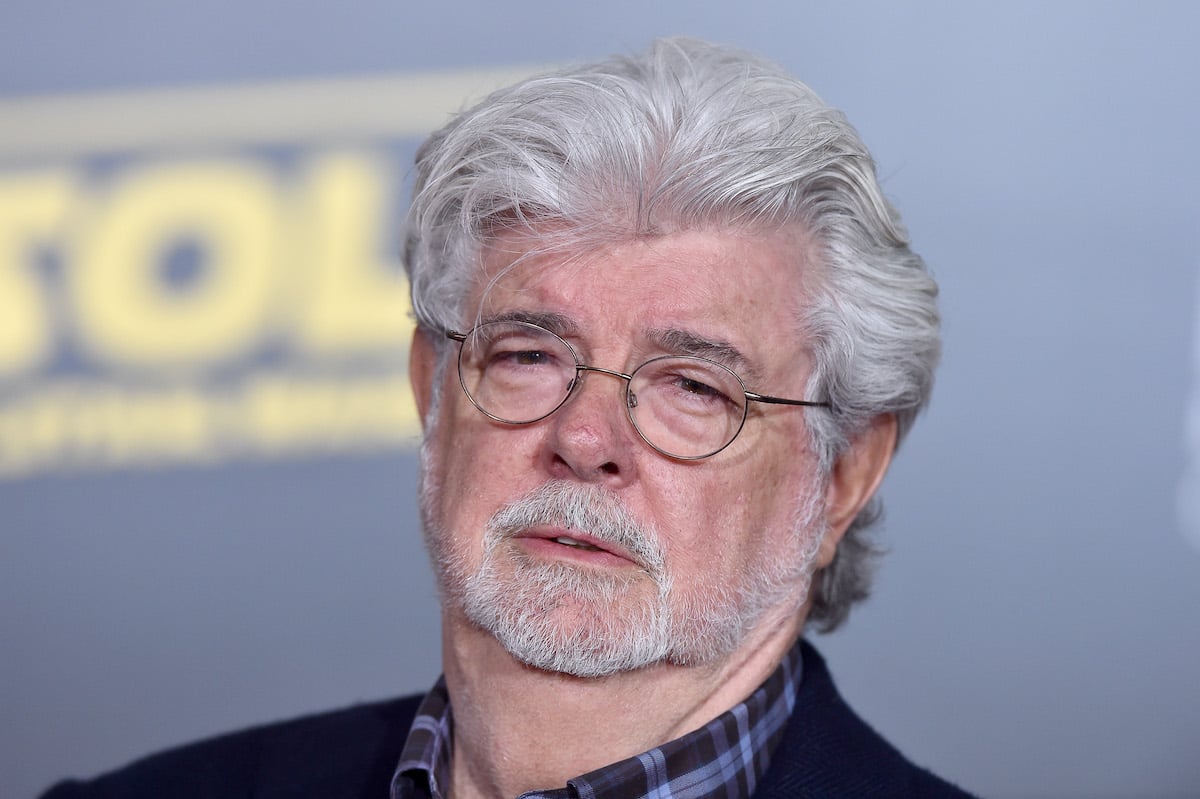 George Lucas has done a lot more than just make 'Star Wars' movies
Although he will always be known as the creator of the Star Wars saga, Lucas actually has a ton of credits to his name. He has only directed six movies, including four Star Wars films. However, Lucas has leant his skills as a writer or producer to countless hits. These include popular 1980s movies like Labyrinth, Willow, and The Land Before Time.
Lucas has also been behind some notorious flops too. Projects like the 1986 adaptation of Marvel Comics' Howard the Duck and the 2015 computer-animated musical Strange Magic are among them. But in almost every case, Lucas follows his own specific, divisive vision (e.g., the Star Wars prequels). Still, he admits one of his movies was crafted to connect with audiences.
The director once said only 1 movie was designed to be a box office hit
Much of Lucas' success, as it turns out, has been accidental. Naturally, subsequent Star Wars movies were made to satisfy fans of the franchise. But his intention behind the original film and most of his other projects seems purer than chasing box office numbers. In a 2005 interview with Wired, Lucas revealed his other famous franchise was meant to reach blockbuster heights.
"None of the films I've done was designed for a mass audience, except for Indiana Jones. Nobody in their right mind thought American Graffiti or Star Wars would work."
To Lucas' point, he struggled to get the original Star Wars made. The film's throwback aesthetic and classical narrative contradicted the dark, gritty hits of the era. And it wasn't until after the first movie that this type of storytelling became popular. Following its lead, Raiders of the Lost Ark and subsequent Indiana Jones movies aimed to tap into the very same audience.
George Lucas isn't thrilled with how Disney has treated 'Star Wars'
While Lucas retains story and producing credit, the Indiana Jones franchise is mostly attributed to director Steven Spielberg. In contrast, Lucas had much more control and direct impact on the first six Star Wars movies. After all, he did direct four of them himself, often turning to self-financing to get them completed on time.
So fans were shocked when Lucas sold Lucasfilm — and both his hit franchises — to Disney in 2012. The studio has since released several more Star Wars movies. And Lucas has often weighed in on the new additions to the saga. Rather than taking Star Wars someplace new, Lucas has lamented how Disney has rehashed so much of his own material instead.