George W. Bush Inspired the HBO Series 'Big Love' in a Roundabout Way
In the early 2000s, HBO was taking a massive gamble on original content. That gamble paid off and elevated the network to new heights. Since then, it has churned out dozens of winning shows, but one of the channel's first big hits was Big Love. Big Love was a series that followed Bill Hendrickson and his polygamist family as they navigated life on the outskirts of an insular polygamist community. The idea for the series reportedly came from one newspaper article, but creators Mark Olsen and Will Scheffer admitted they drew unlikely inspiration from George W. Bush's 2005 presidential campaign, too. 
Big Love creators, Mark Olsen and Will Scheffer, drew inspiration from George W. Bush
Olsen and Scheffer have George W. Bush to thank for Big Love, apparently. In 2007, they sat down with NPR to discuss the series and its unlikely success. During their interview, Olsen and Schaffer revealed they got the idea for Big Love after listening to George W. Bush talking during his campaign for the presidency. 
RELATED: What was Actor Harry Dean Stanton's Biggest Role?
The producers and writers said that they noticed Bush's focus on the dynamics of what makes a family and were offended by the stiff definition. They decided to explore different family structures in response to the rhetoric. They landed on exploring the polygamist community for various reasons, and HBO was onboard with the idea. Bush has never commented on being named the inspiration behind the HBO drama. 
Big Love angered an entire community
Big Love explored polygamy from a religious perspective. The Hendrickson family were members of a fictional fundamentalist sect, but elements of their religious background were taken from the Fundamentalist Church of Jesus Christ of Latter-Day Saints. Members of the mainstream Church of Jesus Christ of Latter-Day Saints were concerned that Big Love would connect their religion to the FLDS, furthering misinformation about their faith. The Church of Jesus Christ of Latter-day Saints does not promote or practice polygamy.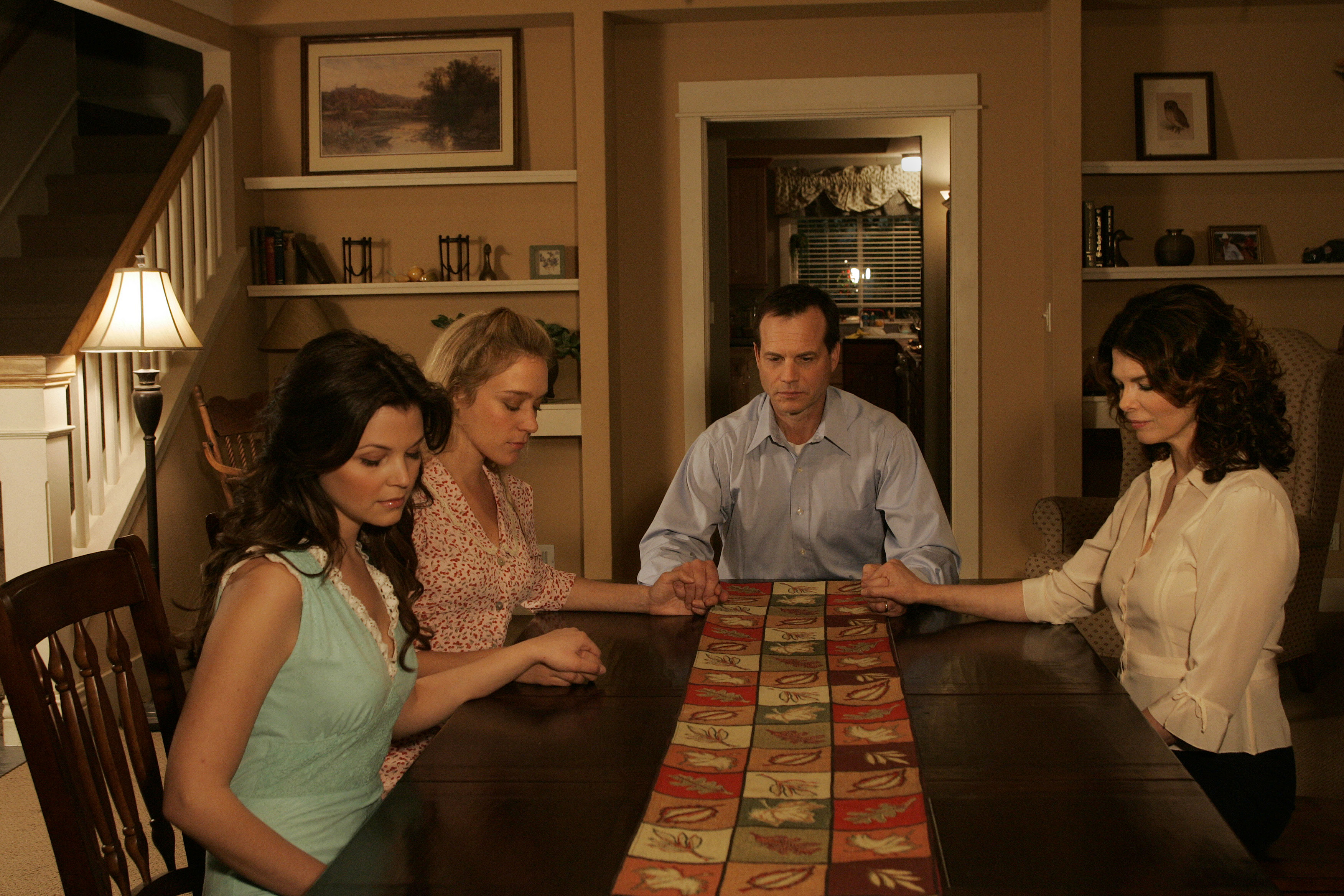 In 2009, HBO apologized to the church after an episode of Big Love depicted a sacred ceremony. According to The Hollywood Reporter, the scene featured an endowment ceremony, a holy event that traditionally takes place inside a temple.
The fictional drama inspired reality TV shows
After the success of Big Love, several shows about polygamy popped up on television. TLC has launched two series that focus on families who live or wish to live polygamist lifestyles. Unlike HBO's project, TLC has added a reality TV spin to the topic. First came Sister Wives, a show that follows the Brown family as they navigate life as a group. Seeking Sister Wife premiered in 2018 and followed families as they attempted to add a wife to their family for various different reasons. Not all families on the series were looking into polygamy for religious reasons. Seeking Sister Wife has since been canceled.
RELATED: 'Sister Wives': Has the Brown Family Been Manufacturing Drama All Along?
TLC also briefly aired My Five Wives, a series similar to Sister Wives. Lifetime also aired a documentary series, although the show focused on women who made the difficult decision to leave their polygamist groups. Escaping Polygamy premiered in 2014 and aired 39 episodes.