'Get Organized With the Home Edit': How Much Do Clea and Joanna Charge for Organizing?
One of Netflix's upcoming shows is also one that has been garnering a great deal of buzz in the celebrity community. Get Organized with The Home Edit drops on Netflix in early September, but thanks to an insane level of interest, fans are already learning about what Clea Shearer and Joanna Teplin do, and how they manage to transform ordinary spaces into beautiful, functional areas. Not only is the team making a splash in the celeb space with their new Netflix series, but their services are surprisingly affordable for the average fan with a passion for interior design and organization.
The Home Edit is a Nashville-based business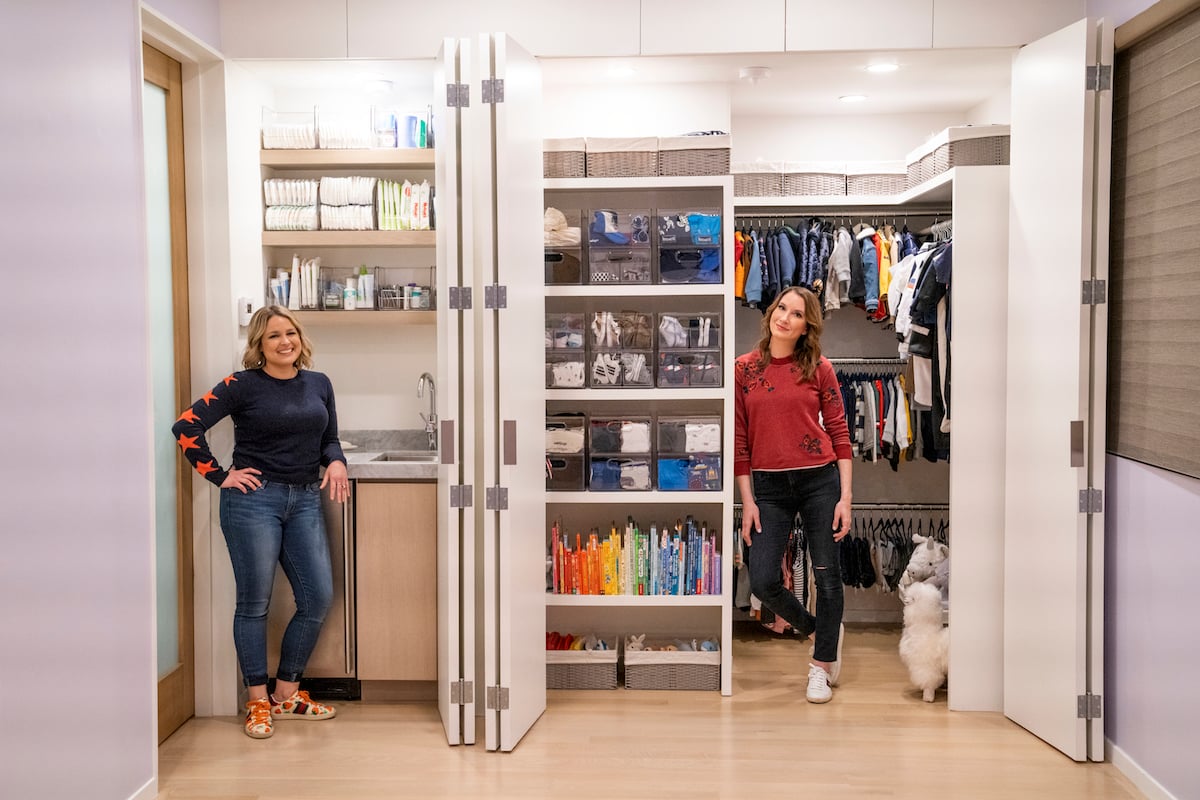 Long before celebrities started raving about The Home Edit, it was a simple idea shared by friends Clea Shearer and Joanna Teplin. According to their website, the California-born friends founded The Home Edit with a simple goal — to reinvent traditional organizing, and to incorporate it with home decor and design. 
Although they are based in Nashville, The Home Edit offers design serves in several major cities, including Los Angeles and New York, and they even offer travel services. The company itself offers a wide variety of services, from closet organization to kitchen and storage space design and functionality consultations. They even curate a line of products that their customers can shop, in order to create a more stylish, comfortable home. 
Celebrities love The Home Edit
It didn't take long before The Home Edit became popular with celebrities and lifestyle influencers. Their sleek, modern look is a natural fit for super-stylish celebrities like Reese Witherspoon and Gwyneth Paltrow, and it is Witherspoon herself who is executive producing the upcoming Netflix series.
On the show, famous personalities such as Neil Patrick Harris, Kane and Katelyn Brown, and Rachel Zoe will all make appearances, as Clea Shearer and Joanna Teplin work to transform spaces in their clients' homes into dreamy, Instagram-worthy abodes. 
The new series will debut on Netflix with eight hour-long episodes, and based on the success of other home organization shows in recent years, it seems as though Get Organized with The Home Edit will also be a smashing success -—even with viewers who aren't obsessive home decorators themselves. 
How much do Clea Shearer and Joanna Teplin charge for organizing services?
Even though The Home Edit is a celeb-favorite business, the company's prices are not out of reach for ordinary fans. According to their website, their organization services are based on a team of two organizers, who will visit clients' homes in any of their base cities.
Prices vary from city to city, for example, their price for a one-hour appointment in Atlanta is $195, while the same one-hour visit in LA is $250. The lowest price listed on the site is their Nashville rate, which is $185 hourly. If a client wants to employ the services of The Home Edit but doesn't live in any of their base cities, they can still work with the team, although the website does not specify if clients will get to actually speak with Clea Shearer or Joanna Teplin.
The Home Edit offers virtual services, including a one-hour video chat session for "clients who wish to organize on a budget" and an "online virtual DIY," which contains step-by-step email instructions for finishing out a project, complete with a full set of placement instructions. Clearly, The Home Edit's services do not come cheap – but for a client who is willing to budget and has a passion for interior design, a session or two with the pros might be well worth it.