'Get Organized with The Home Edit': Who Is Clea Shearer?
Home organization shows are all the rage right now, with many viewers anxious to clean out the quarantine clutter and create a peaceful, organized living space. From Marie Kondo's method to home renovation shows, fans are eager to learn new organization techniques where they can.
One of the buzziest new organization shows is a Netflix exclusive, titled Get Organized with The Home Edit. Lots of celebrities are featured on the show, but viewers are most curious about one of the founders of The Home Edit, a successful entrepreneur named Clea Shearer. 
What is 'Get Organized with The Home Edit' about?
As of September 9th, fans could head to Netflix to stream eight all-new episodes of the show Get Organized with The Home Edit. The show features professional organizers Clea Shearer and Joanna Teplin, the founders of the business The Home Edit, as they work with various celebrities to declutter and organize their homes, creating new, functional spaces.
A few of the celebrities on the show include Eva Longoria, Neil Patrick Harris and David Burtka, and Jordana Brewster. Reese Witherspoon, who had a hand in creating the series, also features prominently on the show.
Shearer and Teplin might be new to the TV show space, but they are definitely not new to the world of home organization and improvement. The two built their business, The Home Edit, from the ground up, and for years, they have been helping clients all over the United States to streamline and simplify their lives through the wonders of home organization.
They are also favorites of many Hollywood celebs and have popped up multiple times on various A-listers Instagram accounts. 
The Home Edit is a successful business
The Home Edit is a Nashville-based business that was founded by Shearer and Teplin with the goal of reinventing traditional organizing, according to their website. The Home Edit offers services to address nearly every space in a client's home, from the kitchen to tiny closets.
Shearer, Teplin, and their team of professionals are available for consults in many major cities throughout the United States, from Atlanta to the San Francisco Bay Area. For clients in other parts of the U.S., they can enlist the help of The Home Edit through their virtual consult services.
For those who want a little bit of inspiration for free, they have only to check out The Home Edit online. The website features slideshow galleries of some of their past projects, from Mandy Moore's redesigned closet to Olivia Culpo's bathroom. There is also a full product line, from T-shirts to special labels and organizational tools. 
Clea Shearer is one of the founders of The Home Edit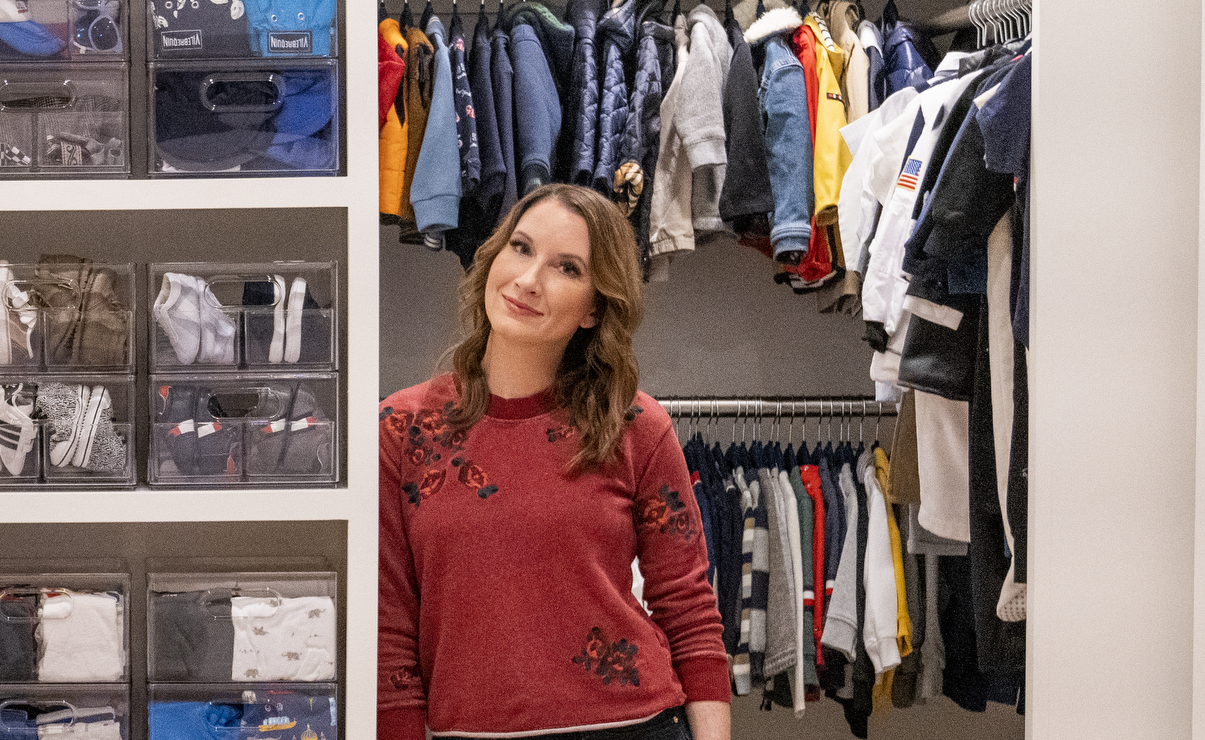 As for the founders themselves, they are the epitome of strong, successful women. Shearer was raised in California but relocated to Nashville as an adult, where she met her business partner, Joanna Teplin.
Shearer is a wife and mother as well as an incredibly accomplished businesswoman. She is a self-professed lover of all things Harry Potter and relaxing trips to Target. Fans can attest she's a Schitt's Creek advocate and a champagne enthusiast.
Shearer has a real passion for home organizing, and even though she racks up the big bucks working with celebrities, she is more than willing to share her knowledge with her fans. Her Instagram page features a lot of tips and advice for a more organized space, as well as plenty of humorous videos of her life in quarantine with her two young children.