'Get Out': Jordan Peele's Horror Movie Almost Featured a Much Darker, All-Too-Real Ending
Jordan Peele already had a devoted fan base thanks to his comedy, especially Key & Peele. But no one expected he would make such a drastic shift into horror with his directorial debut. Indeed, Get Out turned out far better than anyone expected. But the horror movie almost included a very different, achingly real alternate ending.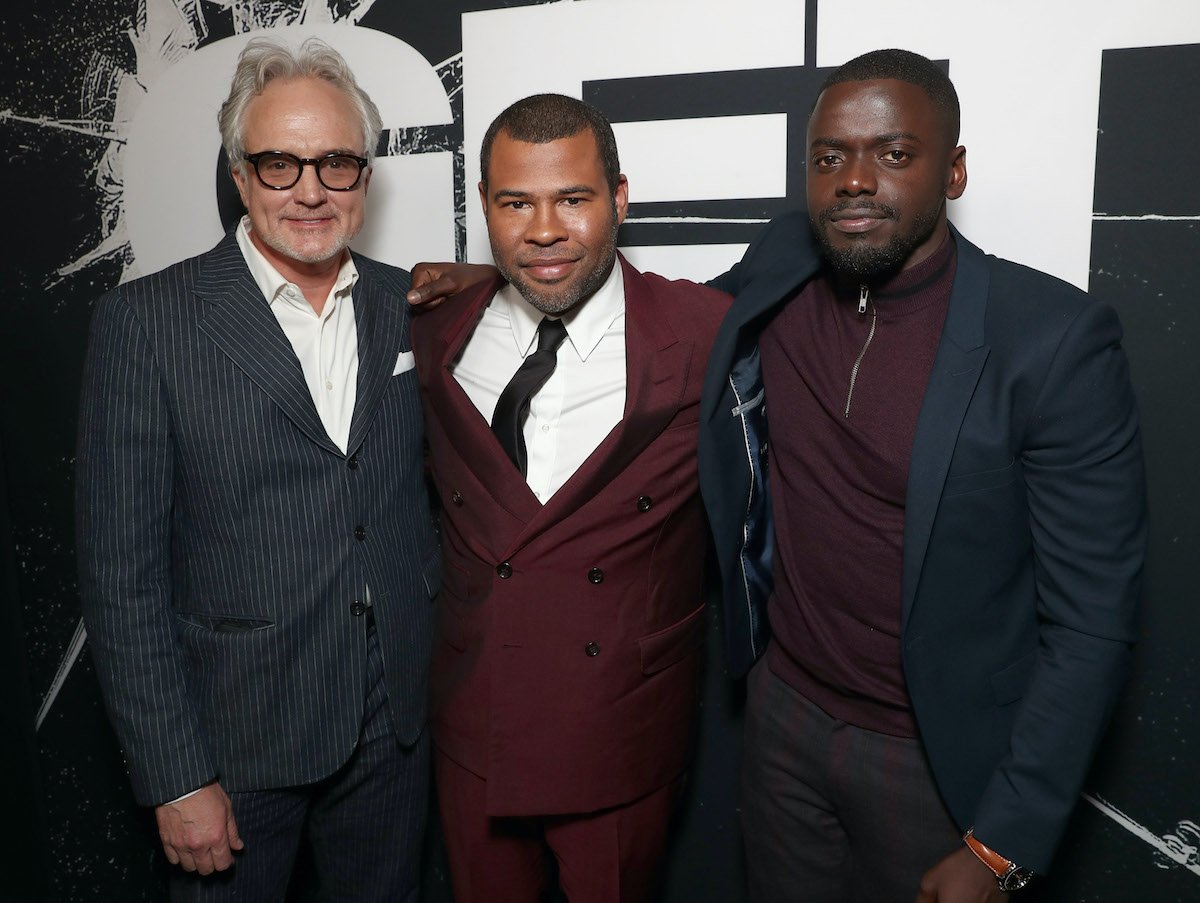 'Get Out' became a phenomenon when it hit theaters in 2017
The story, of course, follows a Black man named Chris (Daniel Kaluuya) who accompanies his white girlfriend, Rose (Allison Williams), on a visit back home. But before long, Chris begins to notice something strange happening with the Black people at Rose's home. And a racially motivated conspiracy begins to unravel.
One of the most culturally relevant horror films in years, Get Out was one of those movies that transcended its genre. Made for just $4.5 million, Peele's directorial debut earned more than $255 million at the worldwide box office. Peele even won the Best Original Screenplay Academy Award for the movie. And his 2019 movie, Us, duplicated Get Out's commercial success.
But Jordan Peele's horror classic nearly ended on a very bleak note
Peele's socially aware film uses horror tropes for its real-life commentary. But by the end of Get Out, Chris still narrowly manages to escape to safety. But that wasn't the ending Peele originally had planned. In an earlier version, it isn't Chris' friend, Rod (Lil Rel Howery), who drives up to the Armitage estate. Instead, the police discover Chris strangling Rose.
The film hopelessly ends with Chris behind bars. Kaluuya told Vulture he appreciated the original ending demonstrated "how unfair the system is." But Peele ultimately retooled it to be more of a crowdpleaser. Rod's arrival and the subsequent line about the TSA end the film on a more satisfying note. Besides, audiences still have that moment of worry about Chris' fate.
Jordan Peele has more horror movies on the way soon
Even though Peele went for a more comedic ending to Get Out, the movie is still brimming with social commentary and ideas relevant to Black America. Likewise, Us offers a similar perspective but with more of an eye on class than race this time around. So horror fans are no doubt eager to see what Peele will direct next. 
In the meantime, he wrote, produced, and provides his voice to the upcoming stop-motion animated horror film Wendell and Wild. That project — directed by The Nightmare Before Christmas filmmaker Henry Selick — will hit Netflix in 2021. That same year, the Peele-produced and co-written Candyman reboot from director Nia DaCosta is set to hit theaters.