Get To Know 'The Incredible Dr. Pol's Newest Vets: Dr. Ray Harp and Dr. Lisa Jones
On The Incredible Dr. Pol, now in its 17th season, the 78-year-old country veterinarian has a staff of top-notch vets helping him out in caring for the community's farm animals, as well as smaller pets.
Here's your chance to get to know his most recently hired vets, Dr. Ray Harp and Dr. Lisa Jones!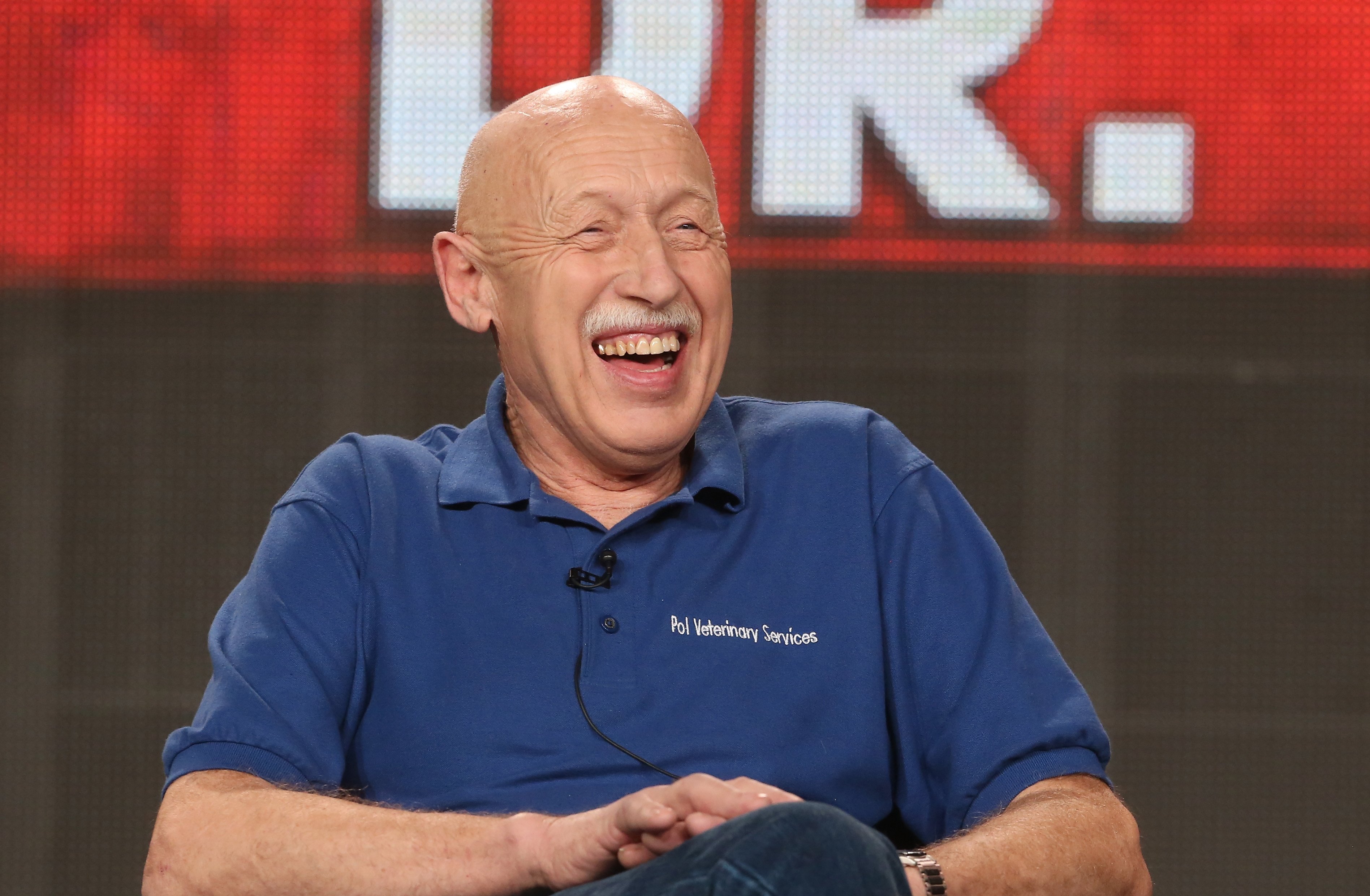 'The Incredible Dr. Pol' just launched 'Recheck' recently
RELATED: 'The Incredible Dr. Pol': Catch Up With Dr. Emily and What's New for the Popular Veterinarian
Dr. Jan Pol and his son, Charles Pol, have recently begun a new YouTube show designed to complement the Nat Geo Wild hit. It airs right after each new episode of The Incredible Dr. Pol on the show's YouTube channel.
It's a Dr. Pol fan's dream come true, as Recheck offers lots of bonus content including in-depth interviews with special guests and, of course, with Dr. Pol himself.
Charles announced the news about the show in June 2020, saying "It's going to be a fun after-show, we'll have special guests from the episodes, we'll talk to some of your favorite veterinarians, and we'll even have the ability to have fans come on the show, visit the veterinarians, and visit with Dr. Pol."
Meet Dr. Ray Harp
Dr. Ray Harp, 38, joined the staff of Pol Veterinary Services in July 2019. He explained to Charles and Dr. Pol his journey in realizing his vocational choice. As it turns out, he and his wife regularly watched The Incredible Dr. Pol and it played a role in his decision.
RELATED: 'The Incredible Dr. Pol': When Dr. Pol Retires, Who Will Run His Veterinary Clinic?
"Well, when I was deciding whether or not I should go to vet school, we were actually watching Dr. Pol," Harp said. "And my wife said, 'I think you should just go ahead and apply. That looks like a lot of fun.' So, that's how I ended up going to vet school and I graduated. She had been checking the want ads for me and it turned out that Dr. Pol was hiring."
The couple lived in Kansas City, where Harp worked at an animal hospital. It was there that he decided to pursue his doctorate in veterinary medicine at Kansas State University.
"So we came up and visited and everything worked out and here we are," he said.
Meet Dr. Lisa Jones
In an episode of Recheck from August 2020, Dr. Jones shared that, as a child, she was home-schooled, which is a fairly common schooling practice today but twenty or thirty years ago, was not.
"Yeah, all the way up until I went to college, I was home-schooled," she said.
Dr. Pol interjected, "No wonder she's so smart!"
Charles then posed an interesting question, asking Dr. Jones to speak to those children being schooled remotely from home during COVID-19.
Dr. Jones reassured students today saying, "I think [home-schooling] was a very unique experience; we had a lot more flexibility in our schedule. If we had a nice day outside, we could all go out and stare at flowers and identify roots for science class. We were able to go on some pretty cool field trips and see a lot of the country."
A Cornell University graduate, Dr. Jones added, "I think my education set me up pretty well to get me where I want to go."