GFRIEND Release Bold New Album 'Walpurgis Night'
GFRIEND are back with their new studio album 回:Walpurgis Night. The album is their third Korean-language studio album. Preceded by their EPs 回:Labyrinth and 回:Song of the Sirens, 回:Walpurgis Night is the third and final album of the K-pop group's 回 album series and was released on Nov. 9. Hours before the album's release, Sowon, Yerin, Eunha, Yuju, SinB, and Umji held a global press conference to discuss the new album.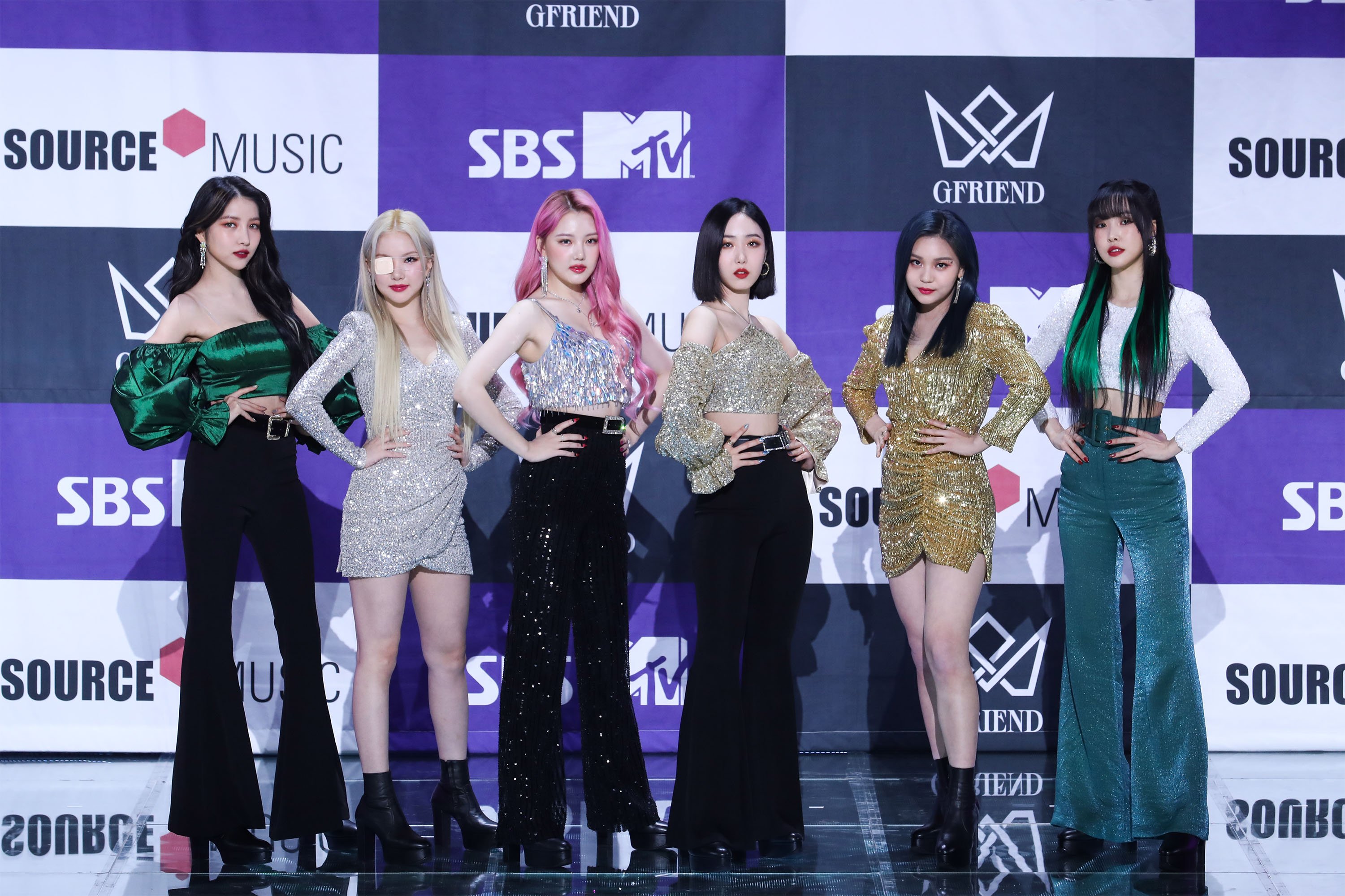 The album has a 'modern witch' concept
回:Labyrinth told the story of a girl torn up over a choice, and 回:Song of the Sirens continued that story and showed the girl questioning her decision with strong themes of temptation. While 回:Song of the Sirens had a "vibrant witch" concept, 回:Walpurgis Night has a "modern witch" concept.
"This new album is the bookend to our 回 series," Eunha said. "We began our series last February and it was all about being very confused at a crossroads and having to make a decision, but after we realized the price of our choices we expressed our wavering heart at the voice of seduction."
She continued, "And this time around it's a story of a girl turned witch, and being very honest and bold about our desires and we express that as a festival of witches."
GFRIEND have unit songs for the first time
回:Walpurgis Night consists of 11 tracks: "Mago," "Love Spell," "Three of Cups," "GRWM," "Secret Diary," "Better Me," "Night Drive," "Apple," "Crossroads," "Labyrinth," and "Wheel of the Year."
"So you have city pop and EDM, so it covers a lot of different genres," Umji said of the K-pop group's new album. "We also brought to you unit songs which is a first for GFRIEND."
On 回:Walpurgis Night, Yerin and SinB perform "Secret Diary," Sowon and Umji perform "Better Me," and Eunha and Yuju perform "Night Drive." All of the members participated in the composing and songwriting process for their respective sub-unit songs.
'Mago' is GFRIEND's new lead single
In addition to participating in the composing and lyric writing for their sub-unit songs, Eunha, Yuju, and Umji also composed and wrote lyrics for "Mago," the album's lead single. The song is a disco track, and the music video takes on a retro disco concept with confident choreography, mirrorballs, sequin clothes, and platform shoes.
"'GFRIEND Disco' is sort of honest and sincere about the desires and passions, I think that's what sets it apart," Sowon said. "'Mago' sort of has this retro ambience, and also has GFRIEND's unique sensibility as well as this passion, this dynamism, and this vibrancy… and add to that is our choreography… that presents a disco song that is very GFRIEND in color and flavor."
Over the course of three albums, GFRIEND have undergone style transformations and grown as artists by continuing to compose and write lyrics for their songs.
"It was a big change from our previous series, that's why we were quite concerned," Umji told reporters. "But now that we're all done I'm really happy with how it turned out. The album series shows our new looks of GFRIEND and it's very bold but it's also very honest."
Since its release, the "Mago" music video has over 4 million views on YouTube, and 回:Walpurgis Night broke into the top 10 spots on the U.S. iTunes album chart.