GFriend Unveil Their Transformative New EP 'Song of the Sirens'
Five months after their powerful EP Labyrinth, GFriend are back with Song of the Sirens, their newest EP. The album and the music video for the lead single "Apple" dropped at 6 p.m. KST on July 13. A few hours before the official release of the album, Sowon, Yerin, Eunha, Yuju, SinB, and Umji took part in a media showcase in Seoul to discuss the transformative Song of the Sirens.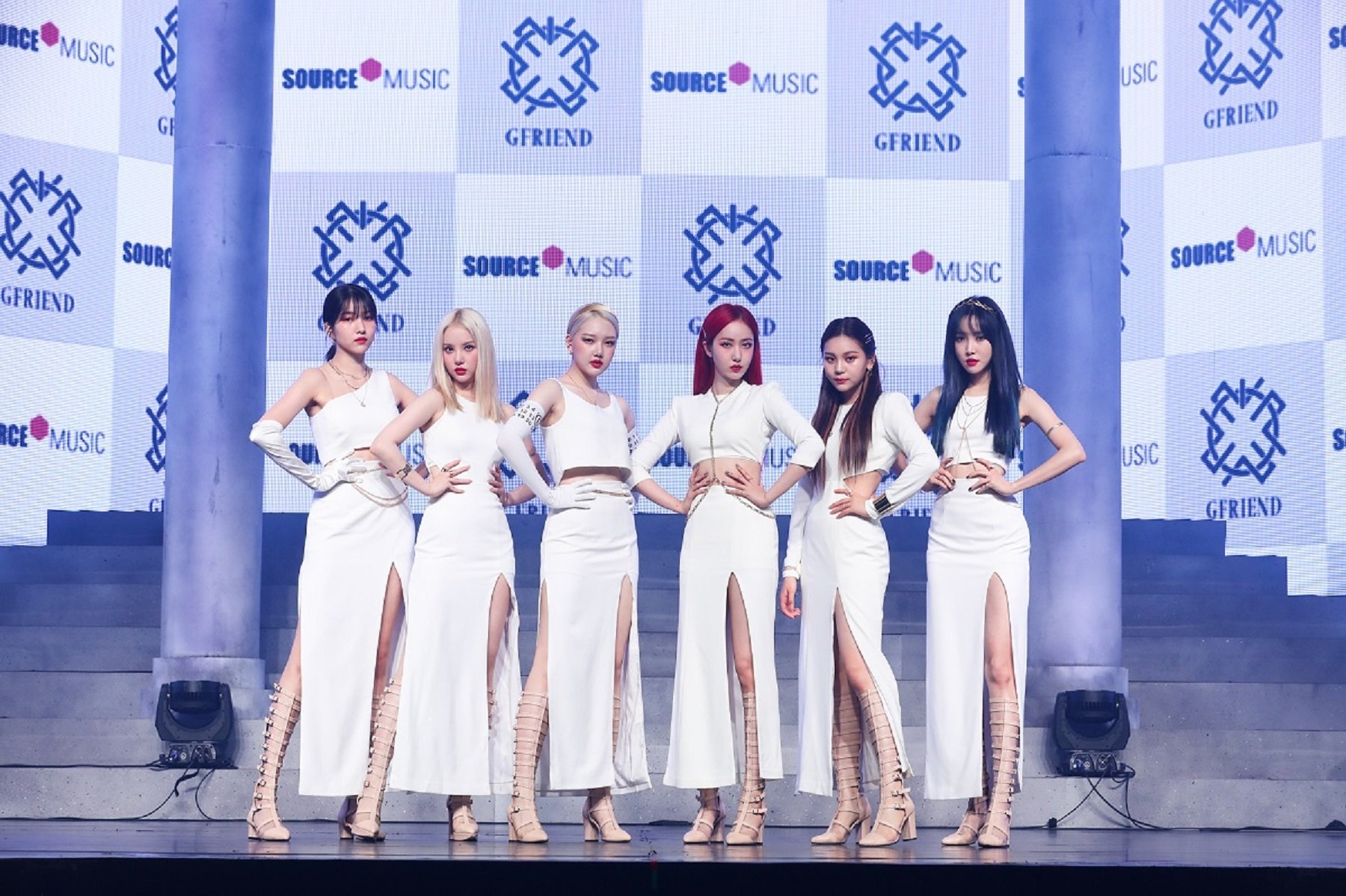 GFriend went through a transformation for 'Song of the Sirens'
GFriend's comeback marks their first album since Labyrinth, which they released in February 2020. In the five months leading up to the release of Song of the Sirens, the K-pop group worked hard to bring the album to fruition.
"We recorded our new songs, practiced choreography, and had fun staying connected with our fans through social media," Yerin said.
Labyrinth told the story of a girl presented with a choice and torn over which to choose, and Song of the Sirens continues this story. With the album, GFriend depicts the girl questioning her decision and being tempted by the choice she did not make. Temptation is the main theme throughout the album, and to achieve this, GFriend went through a transformation to incorporate a "vibrant witch" concept.
RELATED: Which K-pop Group Currently Has the Most Members?
"Of course, we've shown how we've changed, we've shown how we've grown. But rather than these sort of incremental or smaller changes, we didn't want a small change this time, we wanted something that everyone can say 'Wow, that's a dramatic transformation,'" Sowon said. "So we talked about this change with the members and the people at our label, and we had a lot of open discussions about this, and we all agreed that it was the time we could introduce this sort of change."
She continued, "We've been a little worried I guess that fans might find this dramatic change a little bit too dramatic, but we wanted to show that we are a team with various different sides to us."
'Apple' is the lead single from the EP
At the media showcase, GFriend performed "Stairs in the North" and "Apple" from Song of the Sirens, and reporters also had the chance to view the "Apple" music video. Filled with enchanting visuals, the music video portrayed GFriend's transformation and the narrative of succumbing to temptation.
With Song of the Sirens, GFriend not only explored a new concept, but the members also showed their transformation as artists. For "Apple," Yuju and Eunha both participated in composing and writing lyrics for the song.
"We've always been open to the idea of change. Not only externally in terms of our appearance, but our participation in the music-making process as well. I think that's the biggest change we've gone through," Yuju said. "Because we're going through such a big change for this album, we really thought a lot about the details of how to interpret songs and how to express ourselves through our choreography."
Together, Yuju, Eunha, and Umji participated in writing lyrics for "Tarot Cards." Yuju and Umji both worked on "Eye of the Storm" together with Umji writing lyrics and Yuju participating in composing the song.
What GFriend wants fans to take away from the EP
Having debuted in 2015, the members of GFriend make up one of the most notable girl groups in K-pop. Still, the members felt the pressure to succeed as they took on a new concept unlike anything they had ever done before.
"It would be a lie to say that we don't feel some sort of pressure with every album, but for this one especially, our shoulders felt a little heavier because we're doing something new and we felt a big sense of responsibility to do well," Sowon said. "We've prepared this comeback hoping to show something completely different, and did our best to shine in our vocals, choreography, and even our facial expressions."
Going forward, GFriend hopes fans will appreciate their new direction.
"We hope people will see us and say that GFriend is good at taking on new concepts," Sowon concluded.