Giada De Laurentiis' 30-Minute Italian Dinners Are Healthy Weeknight Winners
Dinner in a flash is doable with these winning dishes from celebrity chef Giada De Laurentiis. Not only are they quick, but the Food Network star assures they're also healthy and delicious options your whole family will enjoy.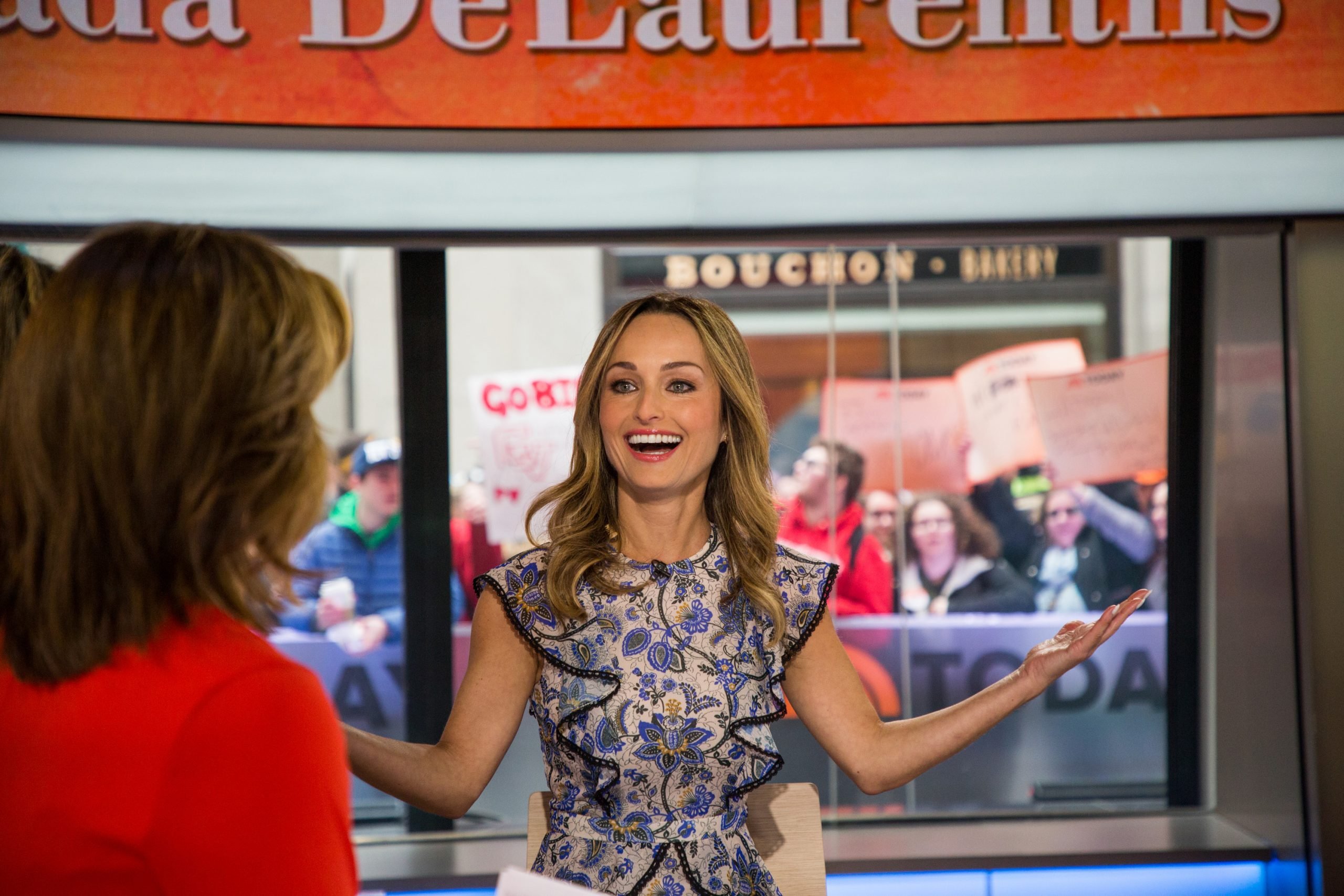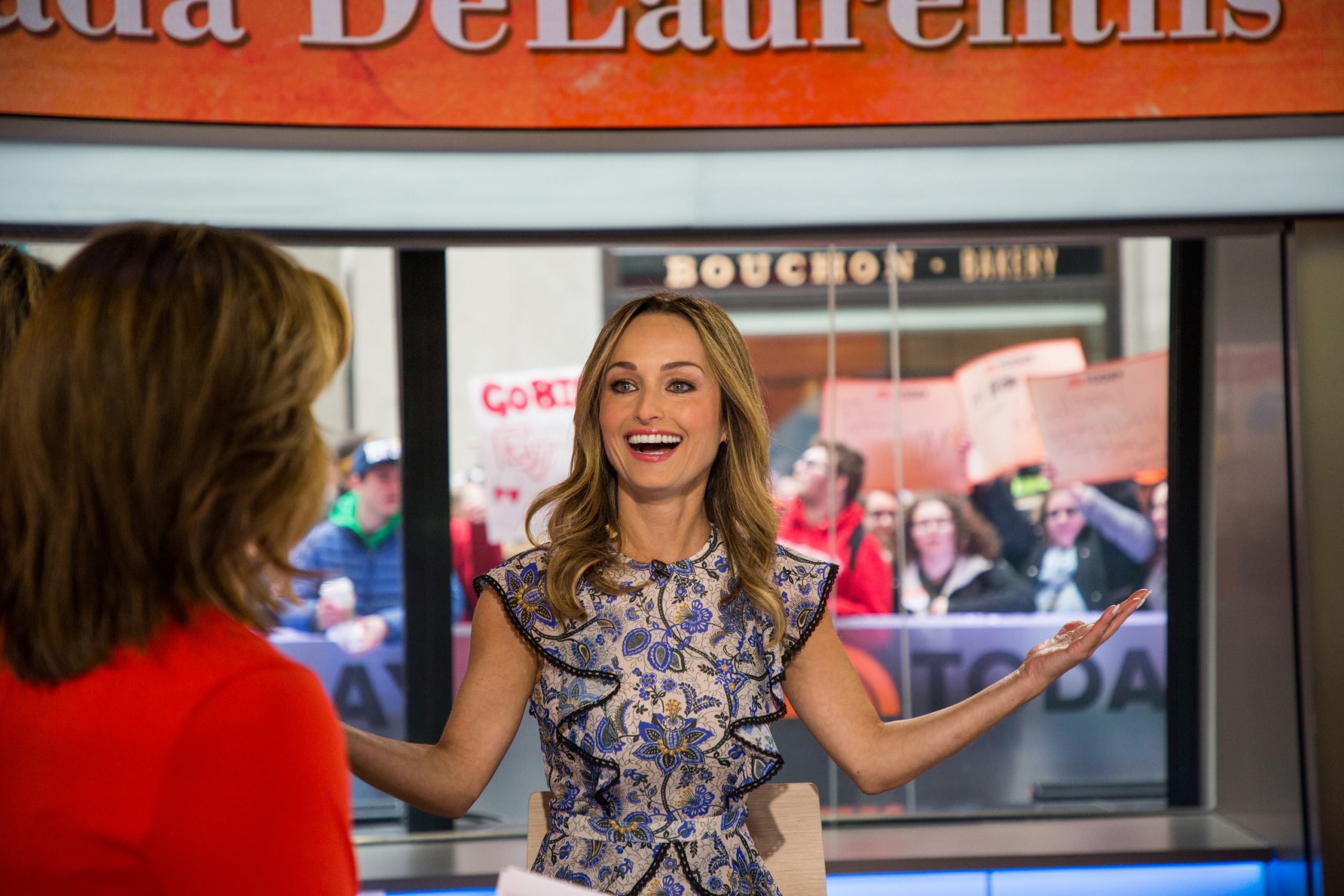 De Laurentiis' satisfying, flavorful Antipasti Caprese Salad
This salad option for dinner may seem on the light side, but it's teeming with cubed fresh mozzarella, sliced salami, olives, and tomatoes. Not to mention bursting with flavor. De Laurentiis calls for a quick dressing using lemon juice, olive oil, salt, and pepper flakes. After that, all of the ingredients are tossed along with some fresh basil for a colorful and tasty weeknight feast.
Reviewers praised the chef's quick and easy salad. One home cook noted they paired it with "bbq ribeye" for an "awesome" meal. Another fan added, "Love this salad. Made this today for a picnic and it was perfect. Loved the simple lemon vinaigrette. Fresh and full of flavor. Will make this often."
The chef's easy spin on classic Chicken Cordon Bleu
This dish has its roots in France, but De Laurentiis puts her own Italian twist on it with the inclusion of mascarpone cheese. And it's infinitely quicker than the original, as her lifestyle and food blog Giadzy notes: "There's no rolling, breading, or fuss required in this chicken cordon bleu! It couldn't be easier, and better yet – it's all in one pan. Dinner in 15, sorted!"
Calling for just six ingredients, all you'll need to make these filling bundles is the previously mentioned mascarpone cheese, as well as mustard, olive oil, chicken breasts, black forest ham, and swiss cheese. The chicken is seasoned with salt and pepper and then sauteed in oil on each side until golden brown. Lay a slice of cheese and then two slices of ham on each cutlet. The mascarpone cheese and mustard are whisked together and a teaspoonful is placed on top of the ham on the chicken. One more swiss cheese slice on each and then it's off to the broiler for a couple of minutes.
This method of preparing De Laurentiis' Chicken Cordon Bleu isn't just faster; it also promises a crispy finish thanks to the broiling portion of the recipe.
De Laurentiis' Instant Pot Chicken Cacciatore
The Everyday Italian star's quick Chicken Cacciatore is a working person's rescue on a weeknight, as she noted on Giadzy.
"Chicken cacciatore is one of those hearty dishes that appeals to both kids and adults alike, and now thanks to the Instant Pot it's also an easy weeknight go-to," De Laurentiis writes. "I used mushrooms and bell peppers, which is how the dish is traditionally served in Italy, but if you don't have them in the fridge, do as the hunters would have — 'cacciatore' is Italian for hunter, after-all — and toss in some olives, capers or celery instead. Serve over cheesy polenta or with a side of crusty bread, add a salad, and you're all set in about 30 minutes."
The use of the electric pressure cooker gets this meal done quickly. Chicken thighs are dredged in seasoned flour and sauteed in the pot. The chicken is set aside and then a sauce is made in the pressure cooker on the Saute setting, with tomato paste, mushrooms, peppers, oregano, wine, tomato sauce, and a portion of Parmesan cheese rind (optional). Finally, the chicken is placed in the cooker on top of the vegetables and cooked on high pressure for about 10 minutes.
Find out for yourself how quick meets healthy and hearty in these done-in-30 meals from Giada De Laurentiis.
RELATED: The Secret Sauce to Giada De Laurentiis' Espresso Brownies Is in its Decadent Glaze