Giada De Laurentiis' 5-Ingredient Pasta alla Gricia Is 'One Big Skillet of Comfort, Coming Right Up'
Try Giada De Laurentiis' spin on the classic Roman dish Pasta Alla Gricia for a creamy, ridiculously easy pasta dish that delivers on flavor and satisfaction.
Food Network personality Giada De Laurentiis' Pasta alla Gricia is supremely easy to make and deliciously creamy. 
Made with ingredients you probably already have in your pantry, this classic Roman dish is one you'll make again and again: it's that straightforward and that good.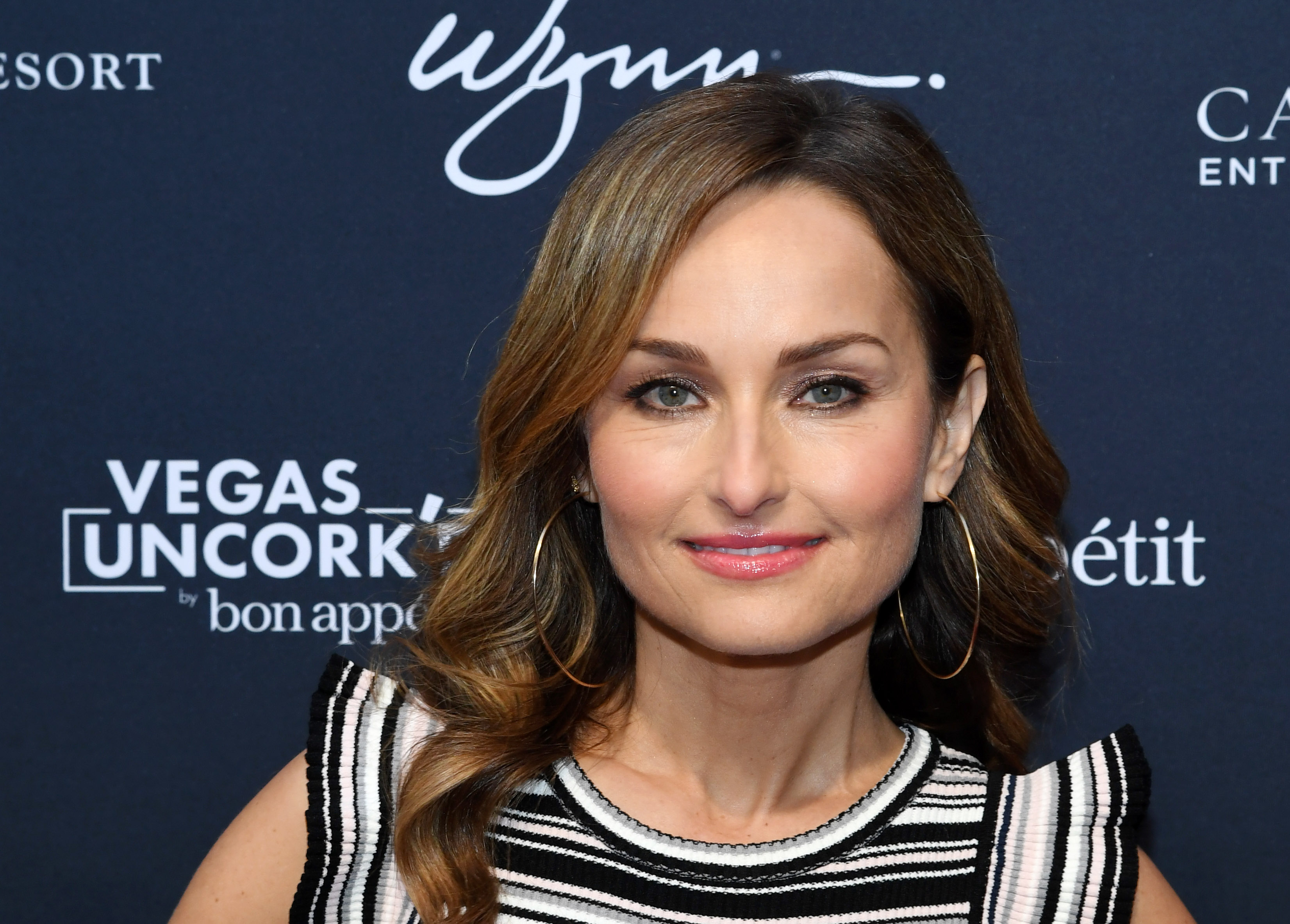 De Laurentiis' Pasta alla Gricia is perfect comfort food
The chef notes on her food and lifestyle blog Giadzy the absolute comfort-food-dish appeal of this uncomplicated pasta dish.
"One big skillet of comfort, coming right up," she writes. "Pasta alla Gricia is one of the quintessential pasta dishes of Rome, and what makes it so fantastic is how simple it is. Just 5 ingredients total – and one of those is just black pepper!"
De Laurentiis recommends "great quality" ingredients for this recipe, since the list of items needed is brief: just applewood smoked bacon, ground black pepper, linguine, grated Parmesan cheese, and grated Pecorino Romano Cheese.
She added that her version departs from the classic with the use of readily available bacon: "Traditionally, in Italy, we use guanciale, which is a cured Italian pork product. It's a specialty item, and you can often only find it in gourmet grocery stores or Italian markets. I decided to make it extra easy with a much more accessible ingredient in the states… bacon! I think bacon works wonderfully as an alternative here – pancetta would even do the trick, too."
The chef's pasta recipe comes together so easily
De Laurentiis just made this dish even more irresistible by pointing out that its creaminess is practically instant.
"The magic with this pasta comes from the way the Pecorino and Parmesan emulsify with the starchy pasta water – so save that pasta water! It creates a really deliciously creamy sauce that is just unbeatable. Make sure you stir it frequently once you add the cheese in, and don't be afraid to ladle in extra pasta water as needed!"
The bacon is cooked until it's crispy in a skillet, tossed with the ground pepper, then set aside. De Laurentiis notes to get started at this point on the pasta, being sure to cook it "for two minutes less than the package directions."
One cup of the pasta water goes in the pan with the bacon, and now the fun part starts: the al dente pasta is transferred to the skillet and sprinkled with the two grated kinds of cheese. The pasta is tossed well in the sauce, adding more pasta water if necessary to keep the sauce creamy.
Get reviews and the complete recipe on Food Network's site.
Reviewers loved the simplicity of De Laurentiis' Pasta alla Gricia
The Roman-born chef's rustic dish is a quick meal, loaded with lusciously slurpy noodles, and just delicious, as reviewers on Food Network's site noted.
"This recipe is incredible! I can eat it by itself with a light salad and I feel like I'm in a fancy Italian restaurant. Along with a good glass of wine, too, of course!," one home cook wrote.
Another reviewer on Giadzy agreed, saying De Laurentiis' Pasta alla Gricia had taken the top spot as their new favorite dish: "Best recipe ever. my fave was the true cacio e pepe in Roma. not any more!"