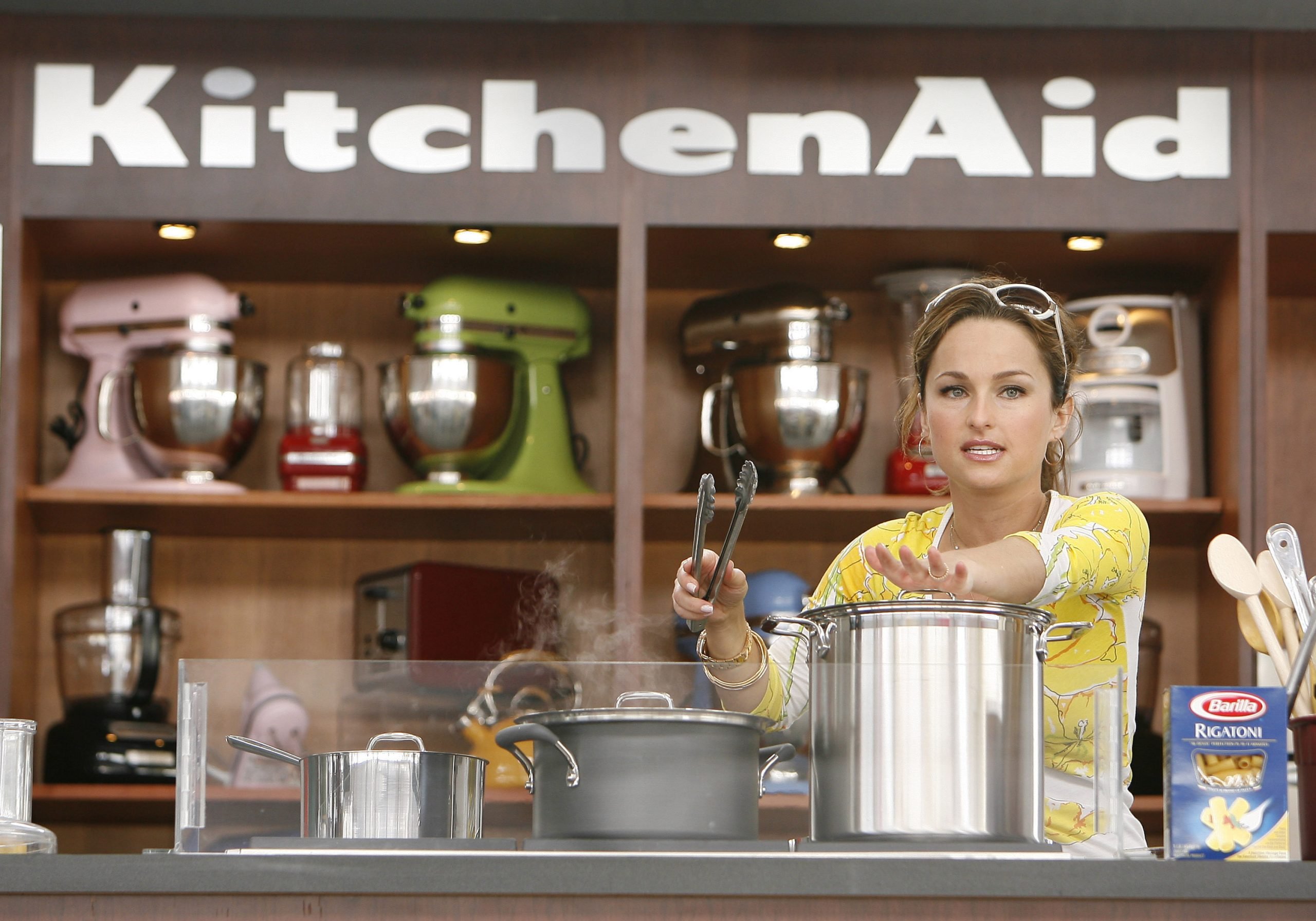 Giada De Laurentiis' Tuna and Tomato Sauce Recipe Is a Family Favorite: 'My Mother Relied on It Very Heavily'
Get dinner on the table in no time flat with Food Network star Giada De Laurentiis' Tuna and Tomato sauce.
If you're pressed for time and need to get a meal done quickly, Food Network star Giada De Laurentiis' tuna and tomato sauce is an easy, quick, and delicious meal that takes no time at all.
It was a De Laurentiis family favorite, according to the chef, and perhaps it will become a regular on your dinner table as well.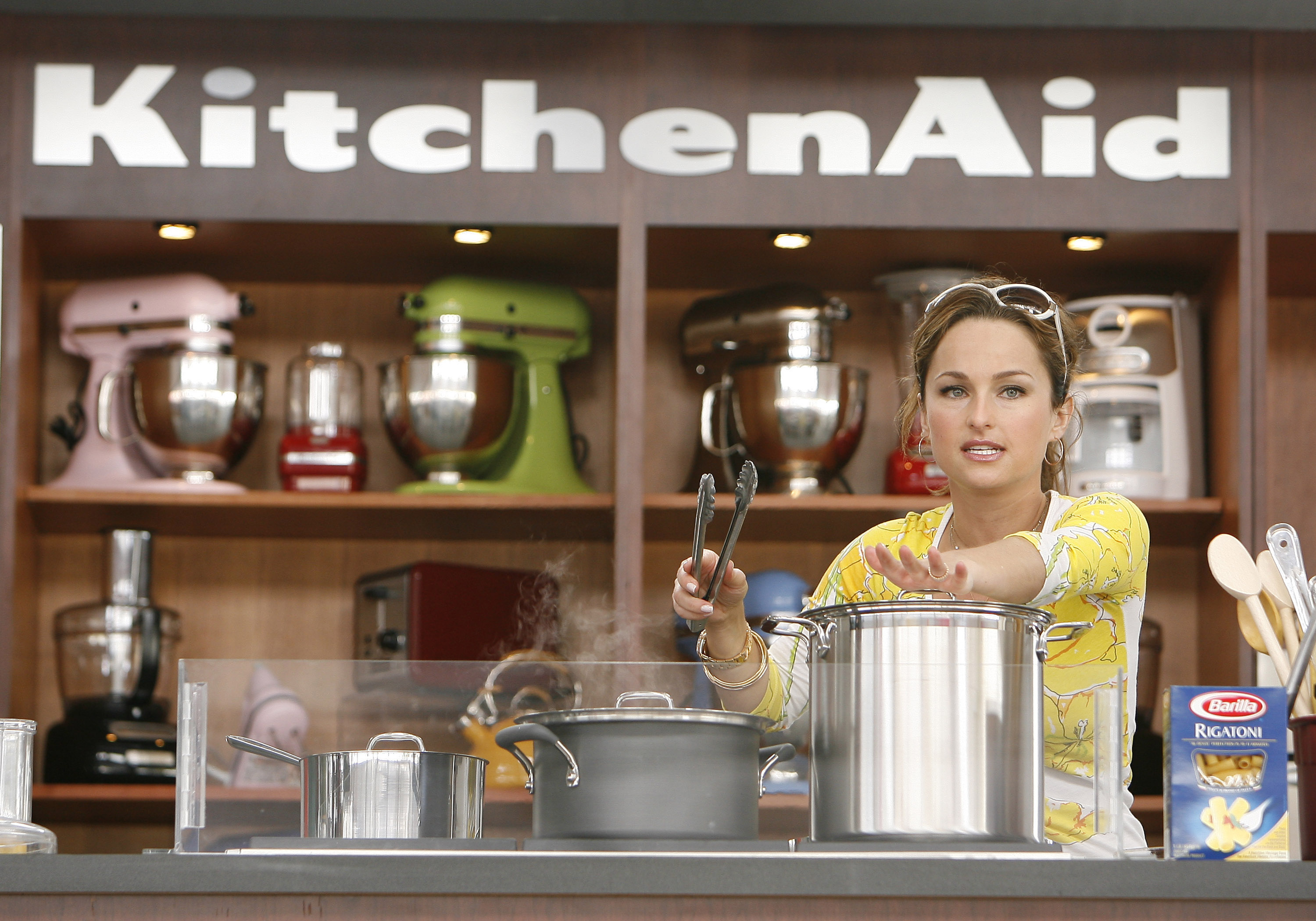 De Laurentiis' humble dish needs just 5 ingredients
The Simply Giada host's recipe calls just for marinara sauce, canned albacore tuna packed in oil that's been drained, drained capers, grated lemon zest, and fresh parsley.
She notes in her cookbook Everyday Italian that this meal holds special memories for her:  "This is another straight-from-the-pantry dish for days when there's no time to cook. My mother relied on it very heavily when I was growing up, and everyone loved it."
Using the lemon zest in the recipe, she adds, "wakes up all the flavors and perfumes the dish, but you could use red pepper flakes instead if you don't have a lemon."
The chef's recipe is done in no time flat
To make your own marinara sauce, the Food Network host calls for extra-virgin olive oil, chopped onion, garlic, celery, and carrot, along with crushed tomatoes, fresh basil leaves, dried bay leaves and, optionally, unsalted butter. Or you could just use your favorite jarred sauce.
The chef's simple and quick meal comes together by simply mixing the sauce, tuna, capers, and lemon zest in a large skillet over medium heat. Break the tuna up into chunks as the sauce simmers.
De Laurentiis now stirs in the parsley and seasons to taste. She suggests serving it with pasta. To do so, prepare the pasta, drain it and keep about a cup of the starchy cooking liquid to the side. Stir the pasta into the tuna sauce, making sure it's all coated. The cooking liquid now gets added and tossed in along with more parsley and this dish is ready to serve.
Get the complete recipe and reviews on Food Network's site or in Giada De Laurentiis' cookbook Everyday Italian.
Many Food Network reviewers were wowed by De Laurentiis' flavorful pasta sauce
The combination of tuna and tomato sauce may not be for everyone but once you try it, you may be surprised at how good this Italian sauce really is, as many home cooks noted.
"Excellent, easy and the perfect replication of a dish my Italian college roommate would make all the time. … This recipe is anything but bland with the capers and lemon zest; I also add about 1/2 t red pepper flakes for some heat," one person wrote.
Another added, "I expected this dish to be good but not something I would put into my regular weeknight rotation. It really surprised us and is possibly the easiest pasta dish I've ever made."
And for anyone unsure of mixing canned tuna with tomato sauce and pasta, one home cook said, "This is amazing. It's not fishy at all. Delicious. I added Cayenne pepper and a little chicken bouillon."