Giada De Laurentiis' Apricot Oat Bars Are a 'Dessert You'll Make Over and Over Again'
Fruity and hearty meet delicious and irresistible in Food Network star Giada De Laurentiis' Apricot Oat Bars recipe.
Palate-pleasing apricot preserves are baked with chopped dried apricots in a hearty oat crust for a just-sweet-enough treat.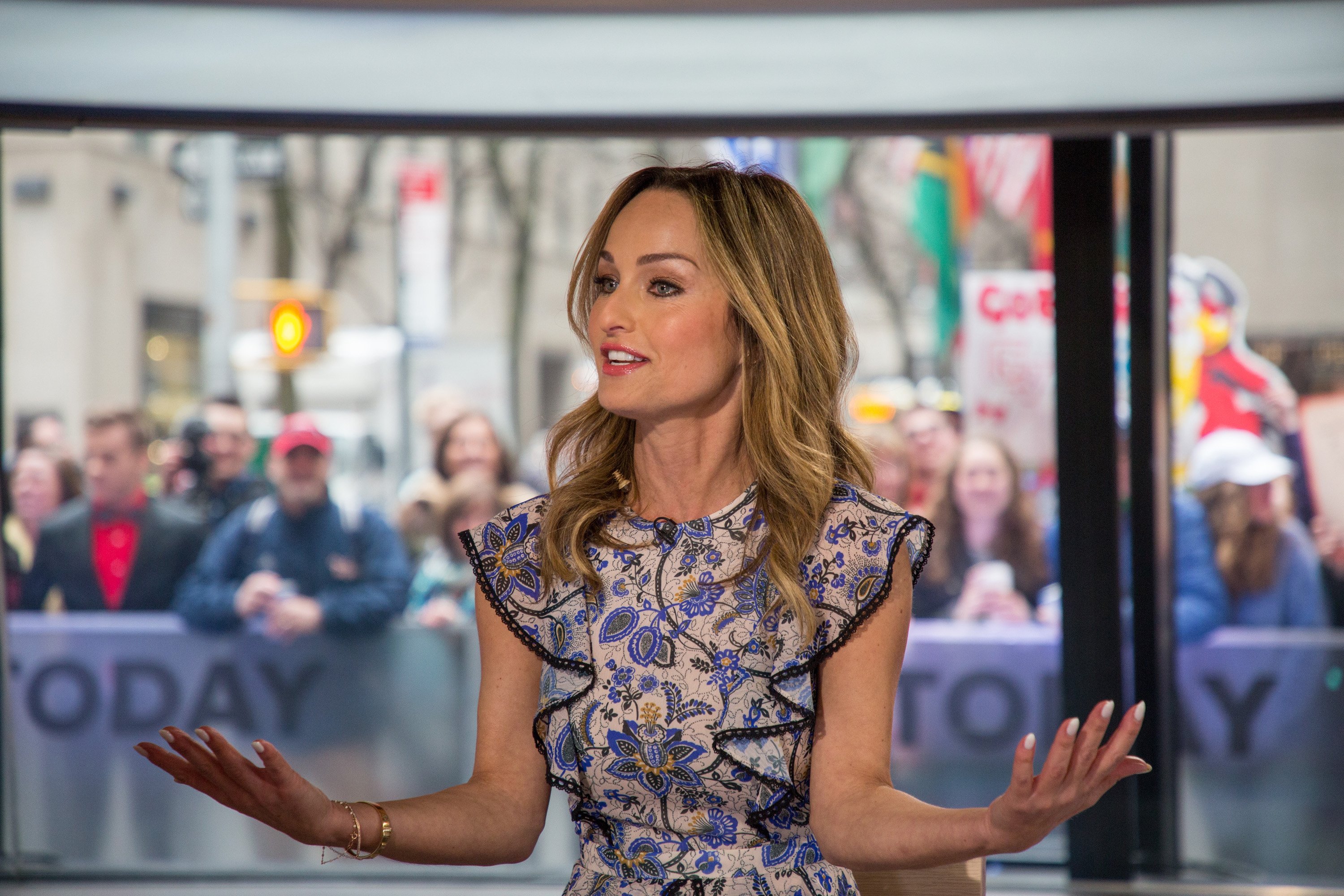 De Laurentiis' inspiration for her apricot oat bars
Homemade is always best; add easy to that and you have the ultimate go-to snack. The Food Network personality's Apricot Oat Bars recipe checks off all the boxes.
"I had oat bars similar to these when I went to Gualala, in northern California, for a friend's wedding," De Laurentiis wrote in her cookbook Weeknights with Giada. "They were so good, I went to the bakery that made them every single morning to buy one."
The beauty of the Simply Giada star's grab-and-go bars is that "You can use any kind of jam and fruit in this recipe. Whatever your preference, they're easy to make and promise to be a dessert you'll make over and over again."
Giada De Laurentiis' hearty and fruity bars are great any time of day
The chef says on the Food Network video for this recipe (above), "Every bite is packed with walnuts, apricots, and sweet jam."
For the filling, a jar of apricot jam and chopped dried apricots are mixed together. "I like it, because when you bite into it, you get the sweetness from the jam, but then you get the chewiness from the dried apricots."
The crust comes together quickly with all-purpose flour, brown sugar, cinnamon, baking soda, vanilla extract, old-fashioned oats, chopped walnuts, an egg, and finally, melted butter, which "sops up all the flour and all the dried ingredients."
Half of the crust mixture is pressed into the bottom of a 13 x 9 pan and topped with the apricot filling. The rest of the crust mixture tops the filling. "Use your fingers to spread it; it's OK if there are some parts that aren't covered," De Laurentiis says.
Bake in a 350-degree F oven for half an hour. Once it's completely cooled, after about an hour, cut into bars.
Get the complete recipe, video, and reviews on Food Network's site.
De Laurentiis' Apricot Oat Bars were a hit with Food Network reviewers
Home cooks loved the chef's fruity bars and put their own spin on her recipe.
"This was really good. It's a quick snack or even breakfast alternative for the kids. I even substituted dried cherries and whole cherry preserves as well. Really good!," one fan wrote.
Another reviewer said, "An excellent soft granola bar with a sweet surprise center! We've added almonds, flaxseed, sunflower seeds, and wheat germ to the walnuts and everyone loves them no matter what you add or change!"
Finally, another home cook gushed, "I am not a fan of apricot, but these Apricot Oat Bars are WONDERFUL! They are easy and quick. The whole family loved them and I didn't have to be worried about the kids eating them! I would definitely recommend this recipe."
RELATED: Giada De Laurentiis' Lemon Torta Caprese Is One of Her 'Favorite Desserts Ever'