Giada De Laurentiis' Aunt Raffy Is 'Famous' for Her Holiday Salad and It's Easy to See Why
Celebrity chef Giada De Laurentiis' Aunt Raffy is nearly as popular with Food Network fans as the Everyday Italian star herself. The culinary television personality admits she draws a great deal of inspiration from her aunt and one of Raffy's most popular recipes is her holiday salad. Here's how to put it together!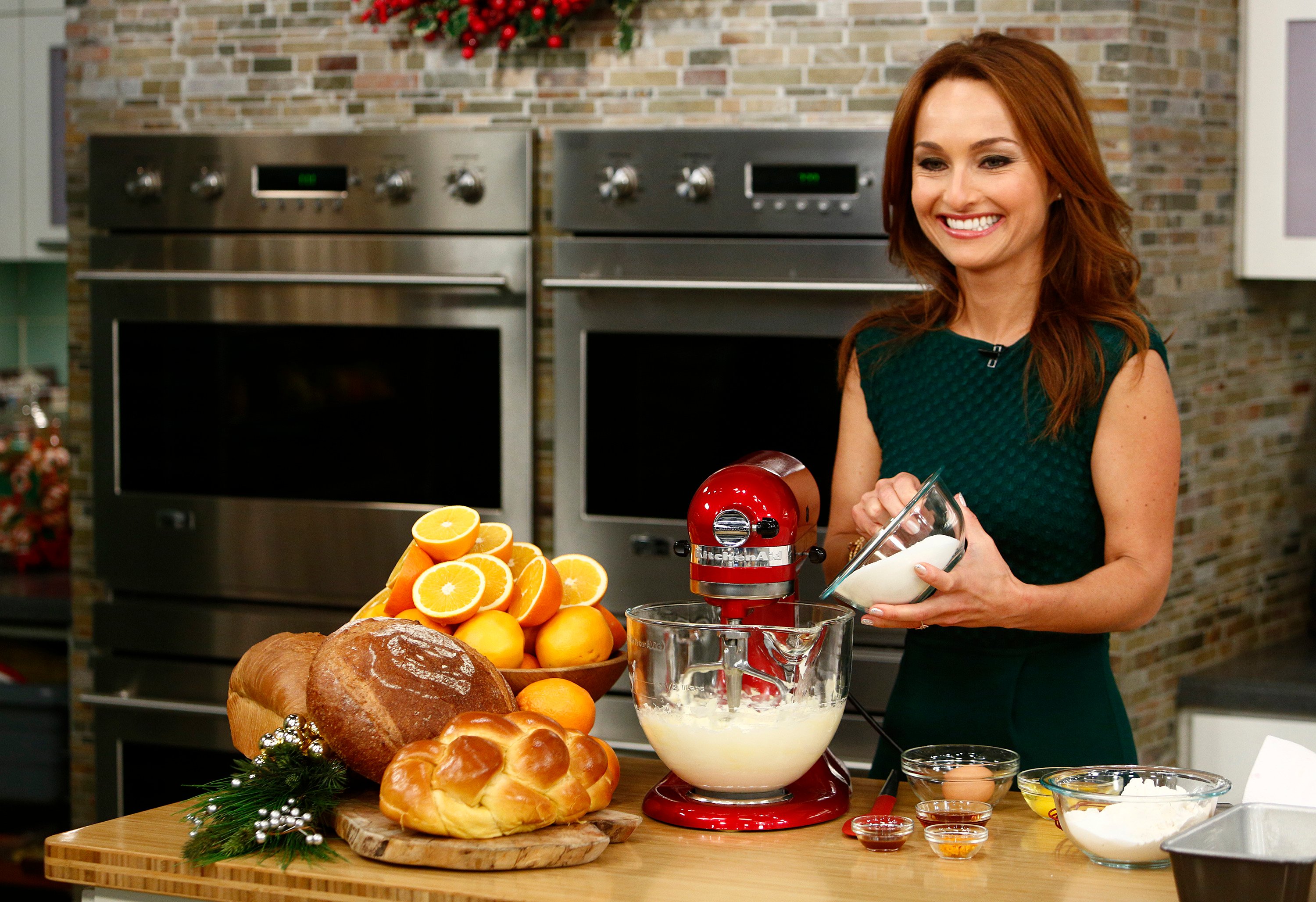 Aunt Raffy is well-known by Giada De Laurentiis' fans
De Laurentiis' Aunt Raffy's name is Raffaella De Laurentiis and she's the sister of Giada's mother, Veronica. Raffy and Veronica's father was Hollywood producer Dino De Laurentiis, famous for his films King Kong, Barbarella, and Hannibal.
Like her father, Raffy is also an accomplished film producer, with films such as Conan the Barbarian, Conan the Destroyer, Dune, Prancer, Dragon: The Bruce Lee Story, all the films in the Dragonheart series, The Forbidden Kingdom, and Kull the Conqueror under her belt.
Growing up, Giada was in awe of her aunt and her ambition in becoming a film producer: "I watched many women in my family not have a lot of independence," Giada told Parade. "[Raffy] made a real career for herself and that was very alluring. I thought, 'That's the kind of woman I want to be.'"
Raffy's holiday salad is easy to make
Calling for a handful of ingredients, Raffy's salad is a celebration of textures and flavors, from the crunchy Belgian endive, corn kernels, and pomegranate seeds to the salty Gruyère cheese and silky diced avocado.
Half of a lemon is juiced and tossed in a bowl with the chopped endive and one cubed green apple. Make sure the apple is thoroughly coated in the lemon juice "so they don't turn brown." Now, add the corn kernels, along with the diced cheese.
Cube half of an avocado and toss it in the juice of the other half of lemon. As you continue to layer flavors into the salad, add pomegranate seeds to the dish. Raffy notes the easiest way to seed half of a pomegranate. The half of the fruit is held "over a cutting board, cut side down, and use a wooden spoon to lightly beat the skin, causing the seeds to fall onto the board."
Make a quick and easy dressing with the juice of two lemons whisked briskly with one-quarter cup of olive oil. Season with salt and pepper. The dressing is tossed into the salad "just before serving."
That's Raffy's holiday salad and judging by its festive appearance and vibrant taste, it's easy to see why it's gained such fame.
Giada De Laurentiis' Aunt Raffy helps keep her centered
The chef arrived in the U.S. as a young child from Italy and eventually, Raffy told Parade, "became totally American. I had to bug her to learn Italian again when she started her career because she couldn't cook Italian and not speak it. Or speak it wrong, which is even worse."
It's clear from all of Raffy's appearances on Giada's Food Network programs that the chef adores her aunt. She praised her in her 2005 cookbook, Everyday Italian. "I'm indebted to my family, who have always inspired me to achieve great things. And of course, for passing along the passion for food and family … My Aunt Raffy, for sharing family recipe secrets and for all the fun we have cooking together — priceless."
RELATED: Giada De Laurentiis' Mascarpone Apple Crumble Torta Is Great for Beginner Bakers