Giada De Laurentiis' Baked Artichokes with Gorgonzola and Herbs
Food Network star Giada De Laurentiis stuffs these artichokes with Gorgonzola cheese and herbs and then bakes them to perfection. It's the ultimate swoon-worthy serving suggestion for this bright vegetable.
And the chef's recipe may even change the minds of those who aren't exactly fans of artichokes.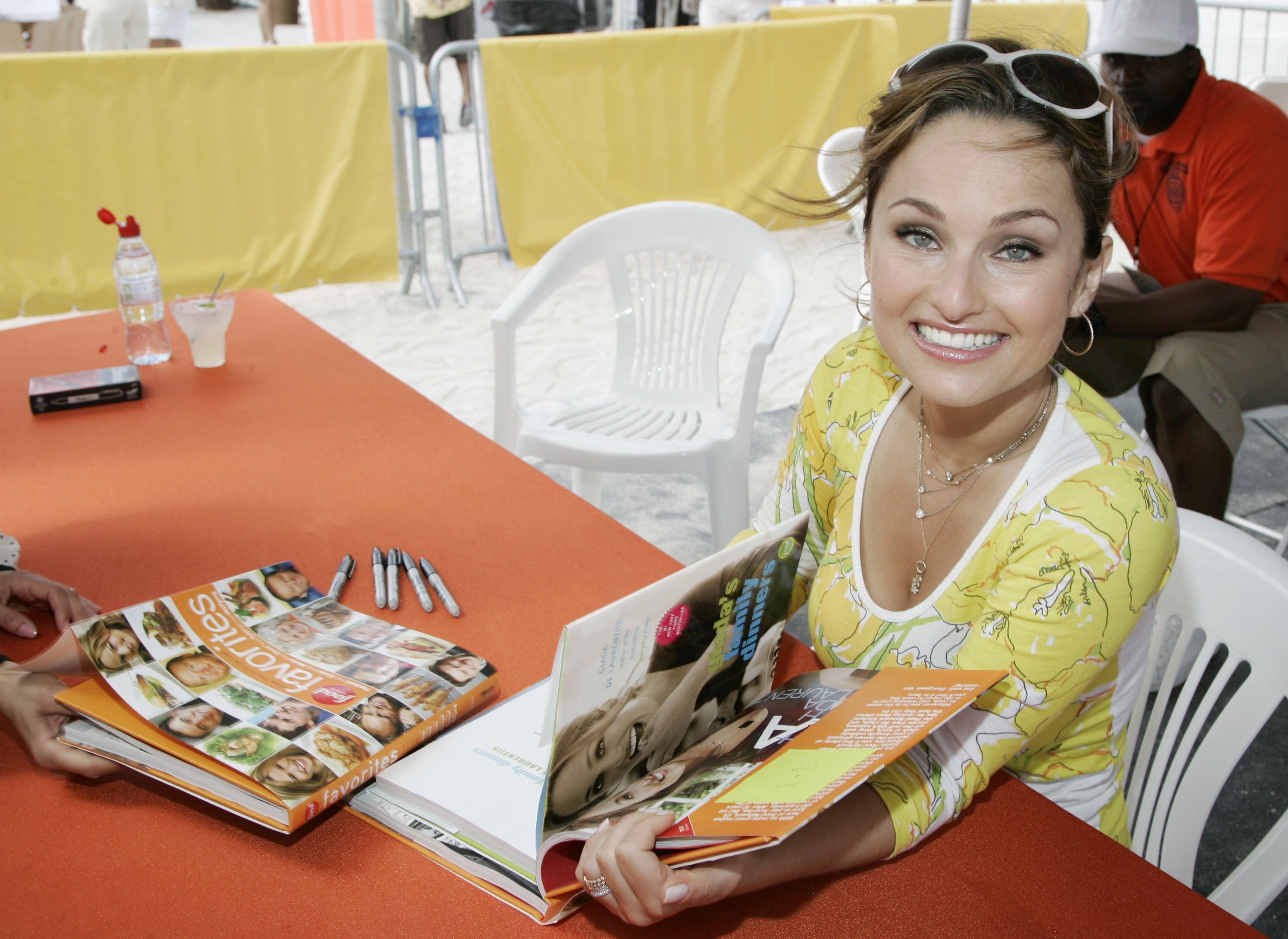 De Laurentiis' cheesy baked artichokes are creamy and delicious
In her cookbook Giada's Kitchen, the Italian-American chef admits that artichokes might require a bit of work to prepare, but in the end, they're worth it.
"Artichokes take a little time to prepare, but it's time well spent for a dish this extraordinary," she writes. "The filling becomes hot, bubbly, and creamy, like an individual serving of warm artichoke dip for each diner."
De Laurentiis adds that this dish is the perfect menu item when you're entertaining and need to be smart with your time: "You can get most of the prep work out of the way well ahead of time too; the artichokes can be boiled earlier in the morning and baked later or, if you prefer, the whole dish can be prepared a day in advance, as it reheats very well."
The chef's recipe makes a great appetizer or light meal
She starts by trimming the artichokes and cooking them in lemon water for "about 30 minutes." They're drained upside down on a kitchen tool and cooled.
While the artichokes cool, the Gorgonzola cheese filling is prepared by mixing together in a bowl the cheese along with cream, thyme, fresh parsley, chopped garlic, salt, and pepper. The chef then mixes bread crumbs in another bowl with chopped parsley.
Once the artichokes have cooled, she spreads each one open and scrapes out the center choke with a spoon. The cheese mixture is stuffed into the artichokes and then they're placed in a baking dish, sprinkled with bread crumbs, and drizzled with olive oil. Lastly, they're baked for 25 minutes in a 400-degree F oven, "until the artichokes are heated through, the cheese is melted, and the bread crumbs are crisp and golden."
Get the complete recipe, video, and reviews on Food Network's site, or in the Giada's Kitchen cookbook.
Reviewers were delighted with De Laurentiis' cheesy recipe
The chef's delicious artichoke recipe was a hit with her Food Network fans.
"Wow! This was wonderful! The cheese has a very strong flavorful presence, and if you are not familiar with Gorgonzola, this is an excellent recipe to experiment with. … My gourmands were delighted. She's done it again!," one home cook wrote.
Another fan gushed, "I made these artichokes yesterday for my family and they were an absolute hit. I will definitely make them again. Thank you Giada for coming to my rescue with another fabulous recipe."
A few home cooks noted that De Laurentiis' artichoke dish works well with other soft cheeses, as one person reported, "I made these but just used what I had in the fridge: some leftover goat cheese and crumbled feta, fat-free milk instead of cream … it was WONDERFUL! I made it as an appetizer for a few friends I had over for dinner and it was gone in no time! Use your favorite semi-soft cheeses and you can't go wrong!"
RELATED: Giada De Laurentiis' Tuscan Salad Is 'Like a Complete Meal Without Weighing You Down'