Giada De Laurentiis' Beef and Cheese Manicotti Is a 'Classic Italian Comfort Food Dish'
If you're wanting the ultimate in Italian comfort food, look no further than Food Network star Giada De Laurentiis' Beef and Cheese Manicotti. It's bubbly, cheesy, and an absolute crowd-pleaser.
Manicotti has lived in lasagna's shadow long enough. A creamy and cheesy baked manicotti is just as simple to make as lasagna, and its day has come, thanks to Food Network personality Giada De Laurentiis.
The celebrity chef's spin on the Italian casserole is easy to make and may become your go-to crowd-pleaser.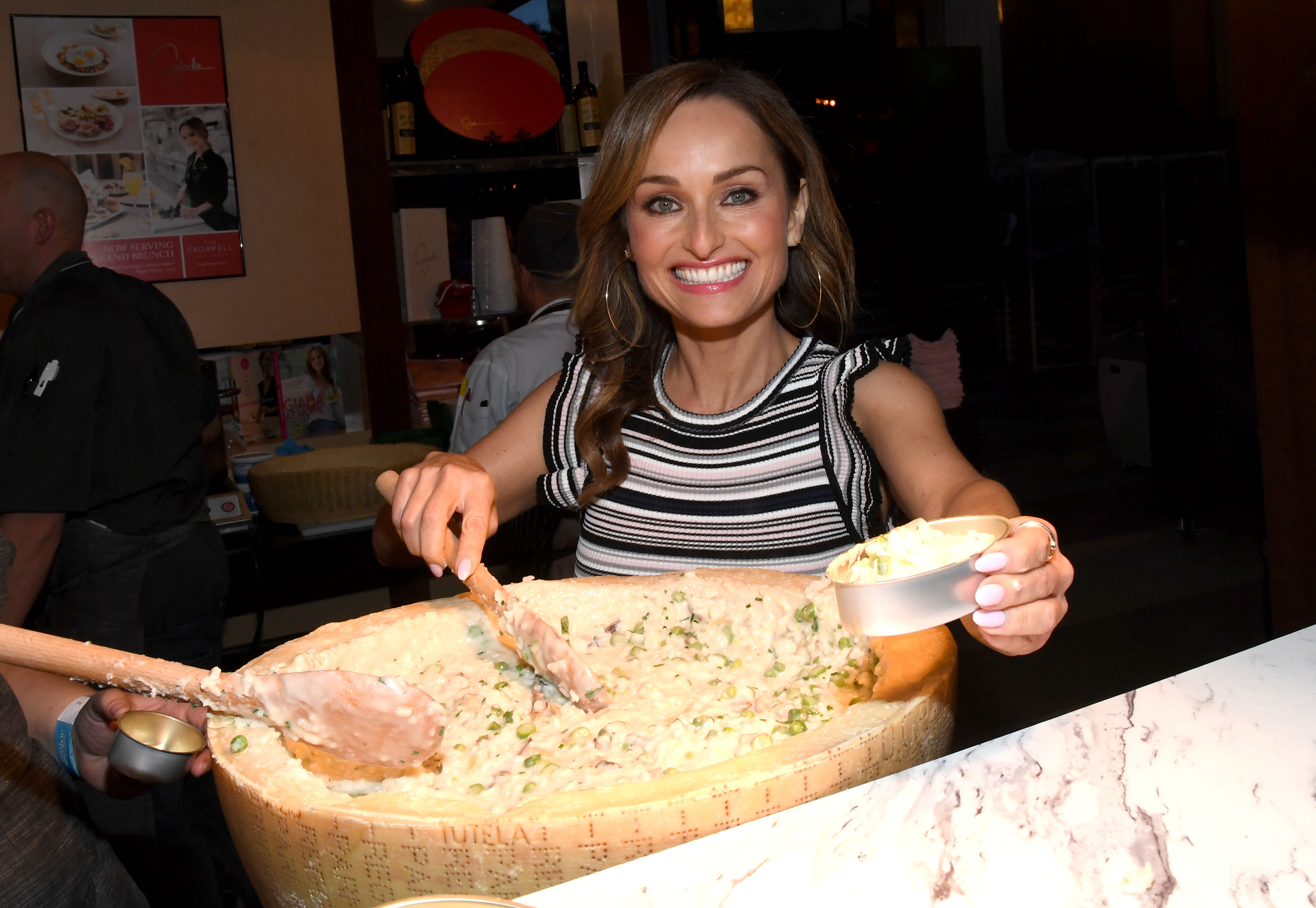 De Laurentiis bakes her manicotti to 'bubbly perfection'
Manicotti is often overlooked when it comes to casseroles. But it's so simple, and once it's made, it's difficult to resist it, as De Laurentiis pointed out on her food blog Giadzy.
"This classic Italian comfort food dish stars manicotti pasta, filled to the brim with a beef and cheese mixture," she wrote. "Topped with your favorite marinara, cheese, and baked to golden-brown bubbly perfection, it's always a crowd-pleaser.
De Laurentiis' recipe calls for ground beef, a package of manicotti large tubed pasta shells, whole-milk ricotta, shredded mozzarella, grated Parmesan, fresh parsley, minced garlic cloves, marinara sauce, and butter.
Giada De Laurentiis' casserole is a quick meal
The celebrity chef says in the Food Network video, above, for this recipe, that it's important to prepare the meat filling first because you "want it to cool before" you add it to the cheese filling.
Also, cook the manicotti shells "partway," and set them aside, De Laurentiis says, because they will finish cooking in the oven.
Sautee an onion, she adds, to "flavor the ground beef. We're just going to cook them off together."
While the beef and onion cook, prepare the cheese filling. In a bowl, mix together the "creamy and silky" ricotta, mozzarella, and of course, Parmesan cheeses. The Simply Giada star reminds home cooks to "save a little [mozzarella] cheese to put on top of our manicotti."
Add the fresh chopped parsley to the cheese mixture: "I always like to see a little color in these stuffings." Stir in minced garlic for extra flavor, as well as salt. Salting, the chef says, is crucial in any recipe, "always salting, every single layer."
Spoon marinara sauce on the bottom of your casserole dish ("You can use your favorite jarred tomato sauce"). Now, the cooled beef is combined with the cheese mixture and it's time to stuff the manicotti.
Fill each partially cooked shell "a little bit at a time" with the beef and cheese mixture, using a small spoon to push it through. "We want them to be nice and filled up so when you cut into it, you've got all this meat and cheese filling."
More shredded mozzarella and Parmesan cheeses go on top of the generously sauced, filled shells and the dish can now go into a 350-degree F oven for about 30 minutes. Allow the casserole to sit for a few minutes before serving.
Get the complete recipe, video, and reviews on Food Network's site.
Reviewers gobbled up De Laurentiis' manicotti recipe
With over 600 five-star reviews, the Food Network personality's casserole recipe is an absolute winner.
One reviewer wrote, "Yum! It was a crowd-pleaser and the leftovers are delicious. I decided to use half ground beef and half Italian sausage. This will definitely go into our weekend dinner rotation."
Another home cook felt that, although the meal is an untidy one to prepare, it's worth the mess: "In the video, Giada gently, and seemingly easily fills each manicotti with the filling. I tried that for the first several manicotti until I realized that using my hands and fingers was the way to go. Be prepared to get messy. You'll be rewarded with a great meal."