Giada De Laurentiis' Best One-Pot Meals
Get dinner done in one pot, pan, or skillet with these one-and-done meals from Food Network star Giada De Laurentiis.
Food Network star Giada De Laurentiis has the recipes you need for quick weeknight meals that don't leave you with a sinkful of dishes.
You can have lasagna on a weeknight, and it comes together in just one skillet.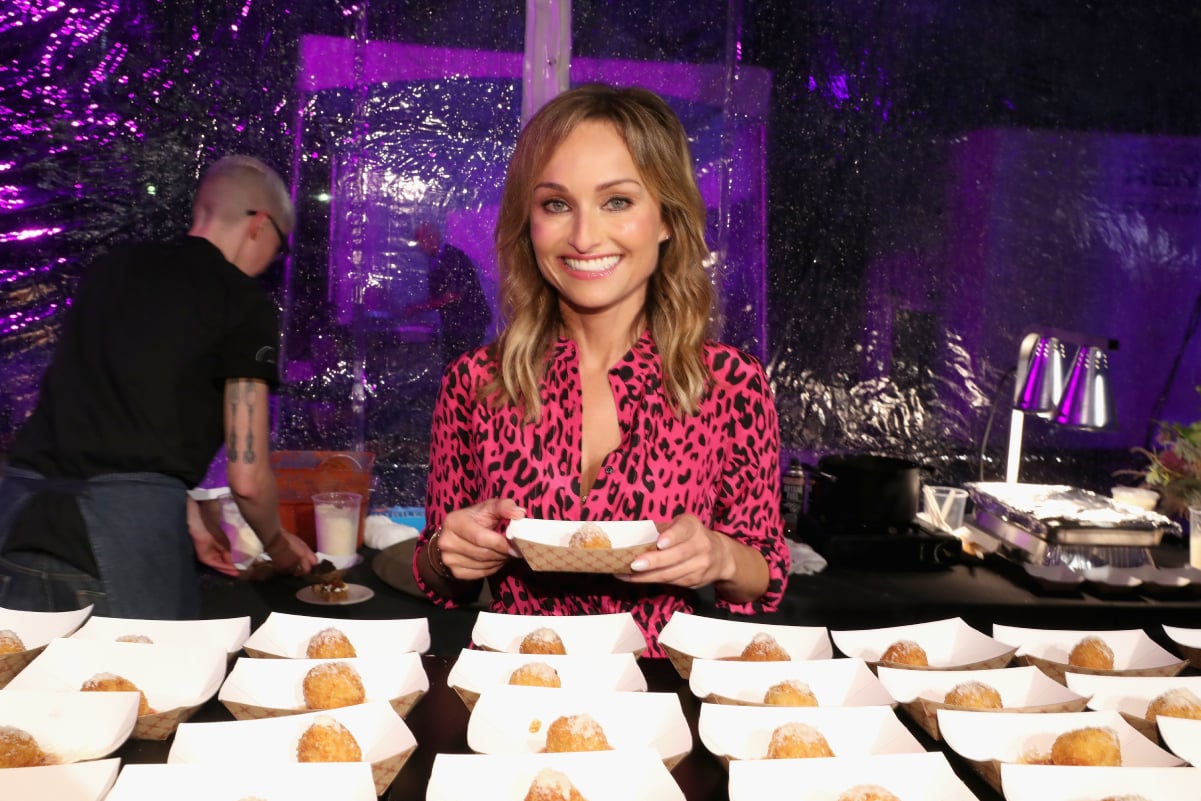 De Laurentiis' One-Pot Loaded Chicken Stew
As the culinary personality notes on her lifestyle and food blog Giadzy, this recipe is perfect for when "you need healthy comfort food with minimal time and don't want to do a ton of dishes."
Dished up with vegetables, tomatoes, chicken broth, fresh basil, tomato paste, bay leaf, thyme, chicken breasts, frozen peas, and beans, this meal comes together in one pot.
The vegetables are sauteed until they're tender and salt-and-peppered. Next, the tomatoes are stirred in, followed by the broth, basil, tomato paste, and seasonings, and the chicken is nestled in all that saucy goodness. It's all simmered for about half an hour. Remove and shred the chicken, then return it to the pot along with the beans and peas.
This recipe is a clear dinner winner with over 500 five-star reviews from Food Network reviewers.
Get the complete recipe, video, and reviews on Food Network's site.
The chef's shrimp and sausage Cioppino is a 'surf and turf' feast
In her cookbook, Weeknights with Giada, the Simply Giada star calls her take on this dish "Surf and turf in a bowl! I've taken a classic Italian seafood stew and given it a twist by adding chunks of spicy Italian sausage to the sweet sauteed fennel, creamy cannellini beans, and shrimp in a rich tomato broth." And it's prepared in one saucepan.
In addition to the sausage, fennel, beans, and shrimp, De Laurentiis also features in this satisfying stew garlic cloves, shallots, white wine ("such as Pinot Grigio"), tomato paste, low-sodium chicken broth, one bay leaf, fresh basil leaves, fresh thyme leaves and, of course, salt and pepper.
You can find the complete recipe on De Laurentiis' food and lifestyle website, Giadzy.
Giada De Laurentiis makes lasagna on a weeknight doable and delicious
Lasagna, the Italian-American chef proves in her Skillet Lasagna recipe, doesn't have to be just for weekends and holidays. No-boil noodles, spicy Italian sausage, spinach, and three kinds of cheese make this dish a weeknight indulgence you'll make again and again.
Ricotta cheese, the spinach, and Parmesan cheese are combined in a bowl and set aside. In an oven-proof skillet, the ground beef is browned. Add diced onion and garlic and cook until tender, followed by a stirring-in of tomato paste and crushed tomatoes. Mix in dried oregano and water.
Scoop out some of the meat mixture to prepare to make "layers." Crack the no-boil noodles and arrange them in the simmering sauce. Top with some of the reserved meat, followed by a layer of the cheese mixture and shredded mozzarella cheese. Repeat these layers, ending with a generous coating of mozzarella.
Bake until it's bubbly in a 375-degree F oven for about 40 minutes. It really should be allowed to cool before serving, but the amazing aroma will make it difficult to resist digging into this cheesy lasagna right away.
Find the complete recipe on Giadzy.