Giada De Laurentiis' Butternut Squash Lasagna Features Amaretti Cookies: 'I'm Telling You, It's Wonderful'
Lasagna with cookies? It's a definite yes in Food Network star Giada De Laurentiis' Butternut Squash Lasagna, featuring crushed amaretti cookies.
In Food Network star Giada De Laurentiis' Butternut Squash Lasagna, layers of pureed squash and lasagna noodles are blanketed with melted mozzarella cheese and velvety basil-infused bechamel sauce.
It's an irresistible spin on lasagna that might become your go-to recipe for the classic casserole.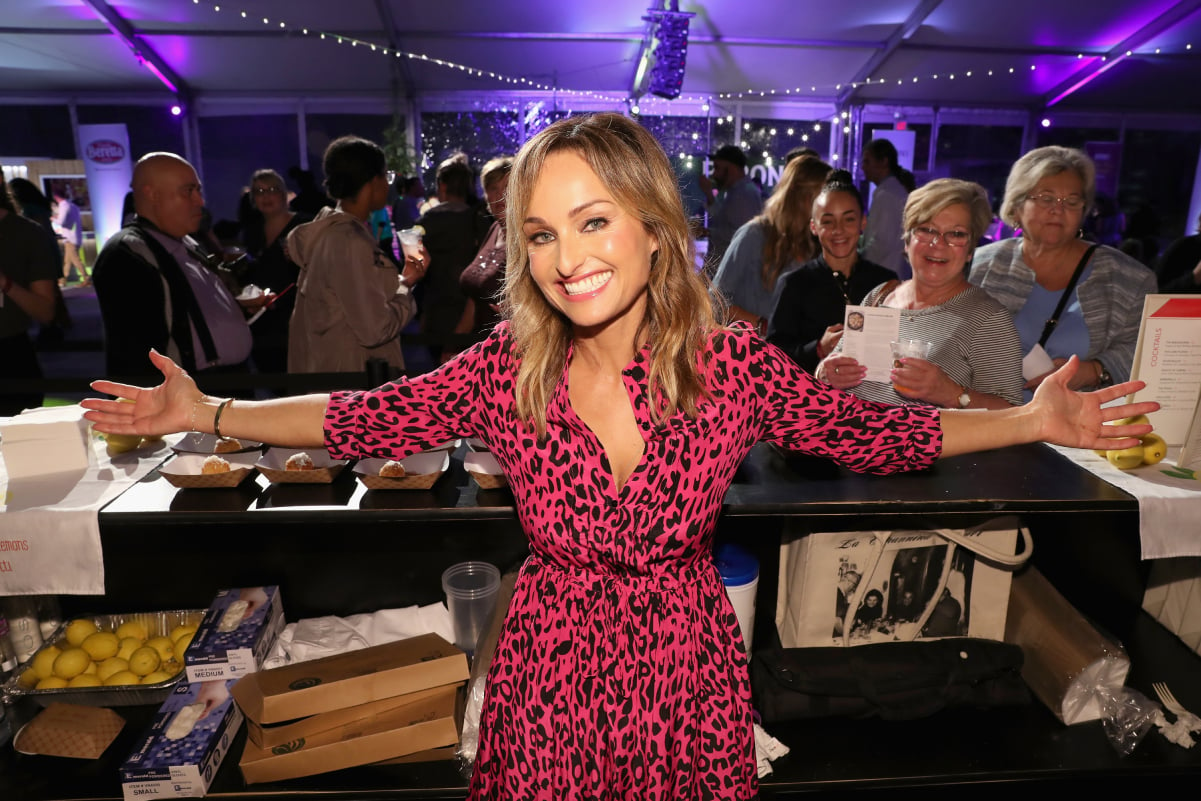 Giada De Laurentiis' Butternut Squash Lasagna is missing a traditional lasagna ingredient
The Everyday Italian star's squash-centric lasagna doesn't contain ricotta cheese, a typical ingredient in classic lasagna.
Instead, De Laurentiis employs a basil bechamel sauce made from butter, flour, whole milk, fresh basil leaves, and nutmeg. She also includes shredded whole milk mozzarella cheese, Parmesan cheese, and of course, pureed butternut squash. A food processor and/or blender are also needed for this recipe.
In her recent cookbook Eat Better, Feel Better, the chef noted that squash is quite the superfood: "Both sweet potatoes and squash, like butternut and delicata, have tons of beta-carotene, vitamins, and fiber, making them a filling, healthy, and colorful addition to your plate—all good things!"
Amaretti cookies play an important role in De Laurentiis' lasagna
De Laurentiis starts with the basil bechamel by first melting butter in a saucepan and then adding flour to it. The combination is whisked while adding whole milk until it's thickened. "It's important to whisk constantly until it's thick, so you don't risk burning the bottom," the chef notes.
A pinch of nutmeg is added to the sauce and then half of it goes carefully into a blender (remember, the sauce is hot). Once it's cooled down for about five minutes, add basil leaves and blend the mixture to create the basil bechamel. The now pale-green liquid is mixed with the rest of the sauce.
The peeled, cubed, and cooked squash is pureed in a food processor, along with three crushed amaretti cookies. "I know, it's really weird that I'm adding cookies to my savory lasagna," De Laurentiis says. "But they add sort of a spicy, sweet taste and they give you a little crunch. … Trust me, I'm telling you, it's wonderful."
Reviewers were wowed by De Laurentiis' squash lasagna
The Simply Giada host says layering can start now. A few spoonfuls of the sauce are spread on the bottom of a baking dish, "just so the noodles don't stick." The sauce is followed by a layer of no-boil lasagna sheets, another layer of the pureed squash, more sauce, and a layer of shredded mozzarella cheese. Repeat the layers and cover the dish with foil.
Bake the lasagna in a 375-degree F oven for 45 minutes. At that time, the foil is removed, more mozzarella and Parmesan cheeses are sprinkled on, and it continues baking for 15 minutes. Be sure, De Laurentiis notes, to allow it to sit outside of the oven for 15 minutes before cutting into it.
Home cooks loved this twist on the conventional casserole saying, "This was so good and a nice change from traditional lasagna," and "I've made this numerous times and it's always a winner."