Giada De Laurentiis' Caramelized Onion Crostata Is Much Easier to Make Than It Looks
Food Network star Giada De Laurentiis' elegant and delicious Caramelized Onion Crostata is much easier to make than it looks.
Food Network personality Giada De Laurentiis' onion crostata features silky caramelized onions that are baked in a flaky pie crust or puff pastry. 
It's a wonderfully rustic side dish for grill night, or a light supper on its own.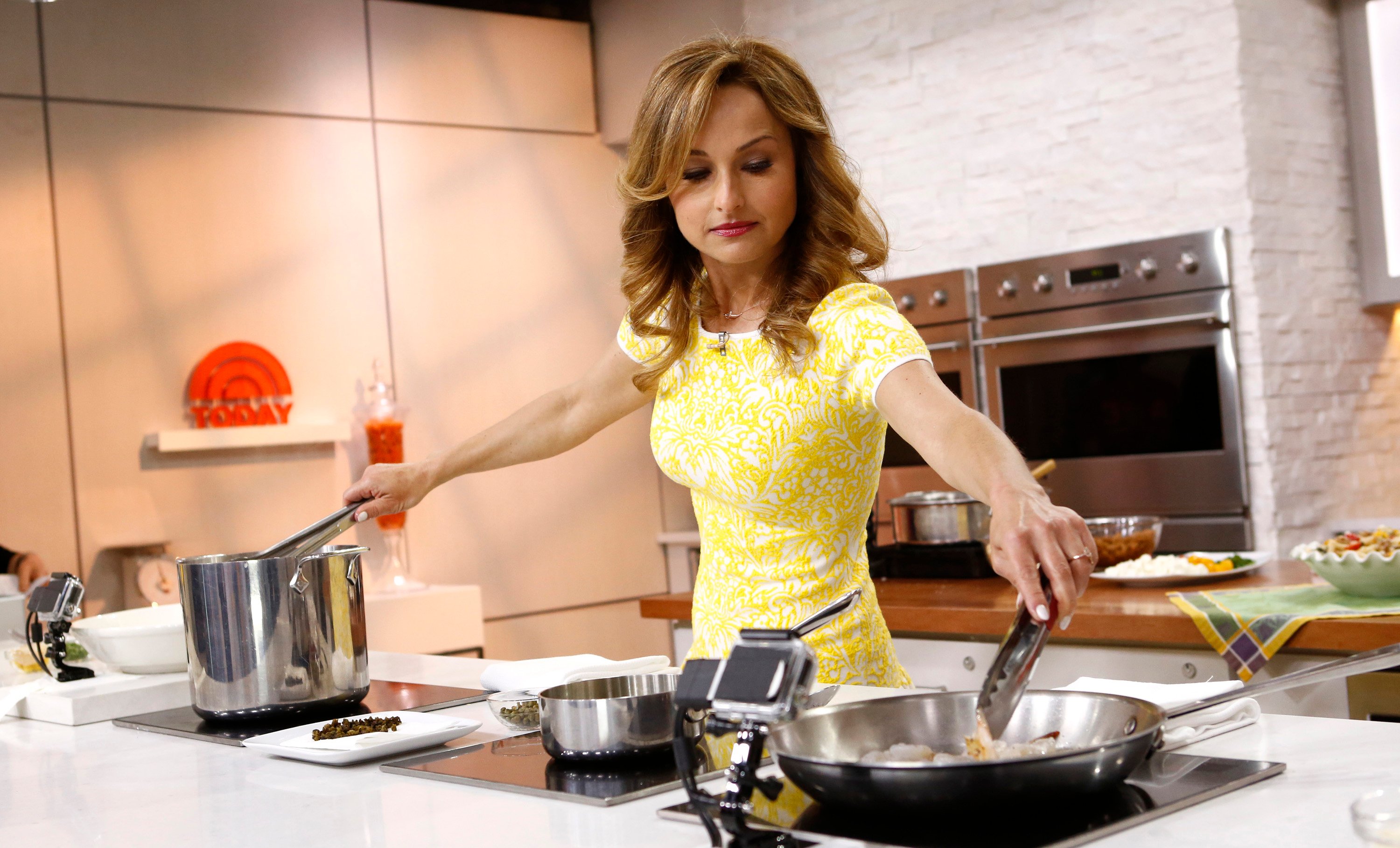 De Laurentiis doesn't turn to just any onions when she's caramelizing the vegetable
As the Simply Giada host says on her food and lifestyle blog Giadzy, where you'll find this complete recipe, caramelized onions are an ideal ingredient in savory dishes. And Vidalia onions are the best vehicle for the sweetest caramelization.
"Vidalia onions are only grown in the south of Georgia, as they need perfect conditions to grow – because of this, they're only available between April and August," the chef wrote. "Basically, between those months, Vidalia is your best onion option for the sweetest sauces, the best grilled onions all summer long, and our favorite: caramelized onions."
Vidalias' sweetness shows off in this crostata, she continued, "with the creamy tang of goat cheese, a buttery pie crust and some freshly dressed arugula, this one is an absolute crowd-pleaser! Because it's so easy to slice and serve, it's a great way to kick off any dinner party or gathering."
Her crostata is a quick anytime dish
The beauty of the Italian-American chef's dish is it's open-faced, "so say goodbye to the pressure of making a perfect pie!," she continued on Giadzy.
She caramelizes the onions in an oven-safe or cast-iron skillet, adding balsamic vinegar. Stir the vinegar in, then be sure to "turn off the heat, because I don't want to cook down the balsamic vinegar or reduce it. I just want to add a little bit of acidity and a little bit of sweetness," the chef says in the Food Network video (where you'll also find reviews for this recipe).  
De Laurentiis boosts the flavor of this dish further with the addition of chopped fresh oregano. 
Goat cheese is crumbled on the bottom of a pie crust or a dough placed on a baking dish and the caramelized onions are arranged over the cheese, keeping a two-inch border on the outside of the pastry. Crimp the border edges over the filling, and bake in a 375-degree F oven for about half an hour. Allow the crostata to cool before serving.
Reviewers praised De Laurentiis' simple but sophisticated dish
The Eat Better, Feel Better author's recipe is light on ingredients and beyond easy: most of the time needed is for the onions to caramelize and then for the baking. And it's delicious, as home cooks noted on Food Network's site.
"Another easy great recipe. Love the crostatas. This savory one is so good," one reviewer wrote.
"The addition of the arugula is fantastic," a home cook wrote.
Lastly, a fan of the dish said, "I added minced garlic and lemon juice and minced parsley to the ricotta. Did everything else the same and it turned out amazeballs!!! Sooooo good, I could eat this every day!"