Make Giada De Laurentiis' Cherry and Cranberry Cobbler a Festive Part of Your Thanksgiving Table
Food Network star Giada De Laurentiis' Cherry and Cranberry Cobbler is in order about this time of year. The tartness of the fruit and the warmth of the dish itself simply hit the spot with a hot beverage in the fall chill. Reserve a spot for this dessert on your holiday table!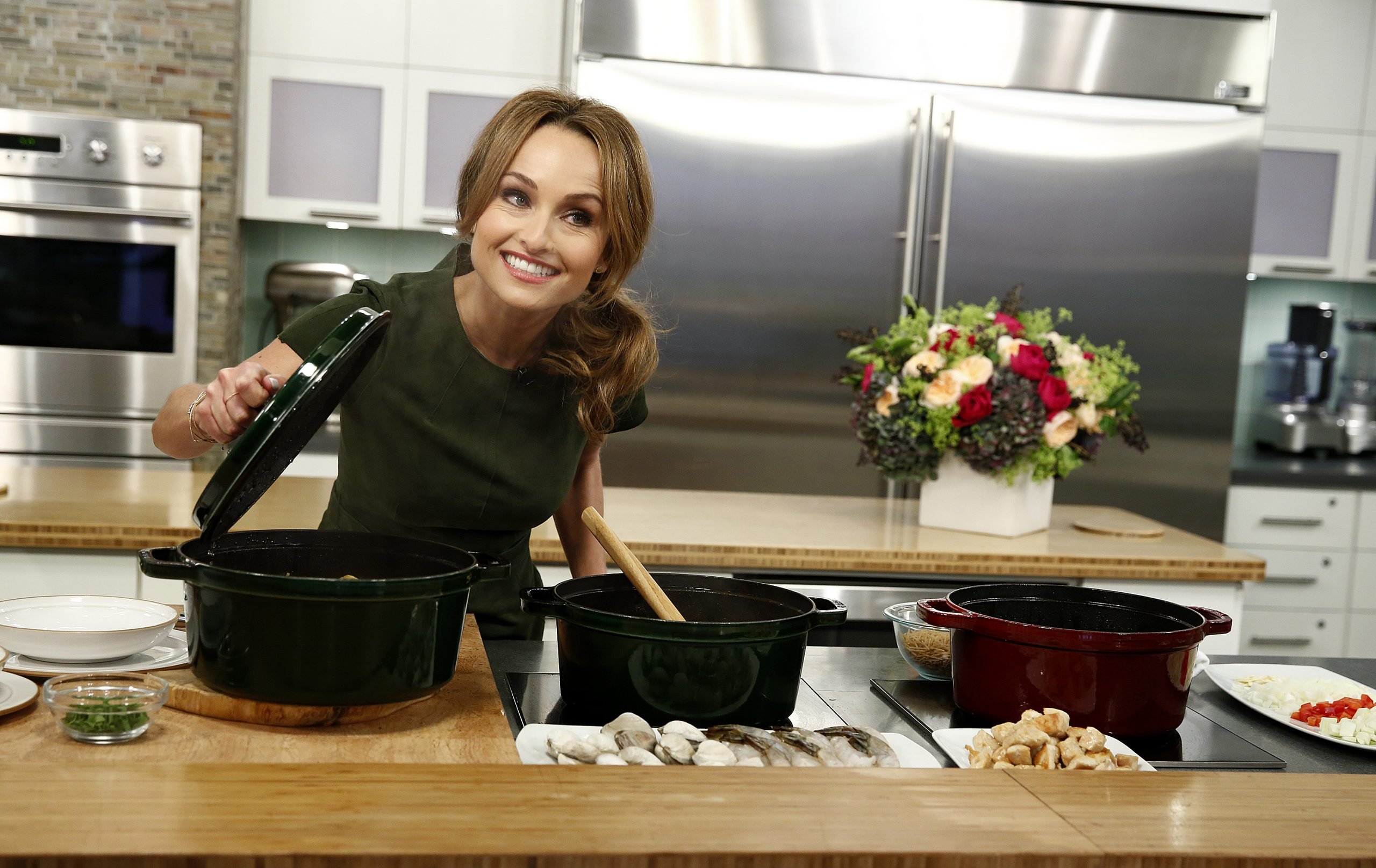 The pantry ingredients you'll need to make Giada De Laurentiis' Cherry and Cranberry Cobbler
The Everyday Italian host's dessert recipe (full recipe can be found on the Food Network site) calls for the following ingredients for the crust: butter, flour, fine polenta, powdered sugar, ground cinnamon, baking powder, and salt. For the filling, you'll need frozen cherries and cranberries (thawed), light brown sugar, flour, orange zest, and salt. Make sure there's whipped cream or vanilla ice cream for serving.
It's a recipe perfect for this time of year, as De Laurentiis noted on her lifestyle and food blog Giadzy: "Cranberries are good for so much more than just sauce! I love to use tart cranberries in desserts to offset some sweetness, and that's the role they play in this delicious cobbler. Paired with sweet cherries and a buttery crust, it makes for a pretty perfect end to a meal. I like to use polenta in the crumble topping, which gives it some great texture – something Italians do with all types of pastries."
How to make this sweetly tart dessert
Prep a 9-inch springform pan by greasing it and then lining it with parchment paper.
Melted butter is mixed with flour, polenta, powdered sugar, cinnamon, baking powder, and salt in a bowl. Most of the flour is pressed into the bottom of the springfrom pan, leaving one-quarter of the dough aside. Bake the crust in a preheated 350-degree F oven for 15 minutes.
The thawed fruit is tossed with the brown sugar, flour, orange zest, and salt in a bowl, being sure that everything is coated uniformly. Place the filling into the baked crust, pressing it in. Dot the filling with the balance of the dough and bake the cobbler for 45 minutes. Once it's fully cooled, serve with dollops of whipped cream or ice cream.
Reviewers loved De Laurentiis' recipe but 1 ingredient gave some a bit of trouble
While many home cooks praised the Food Network personality's cobbler recipe, some pointed out that the polenta didn't work for them.
As one noted, "The flavor of the filling was great. However, I used Bob's Red Mill organic polenta (in the baking area of the grocery store). On our first bites, we all tried to figure out why there was a grittiness to the dessert. I will try this again after I put the polenta in my blender/food processor to make it very fine."
"This recipe is probably very good when prepared correctly," said another reviewer. "My mistake was that I purchased Bob's Red Mill Polenta, as suggested, but it was not a fine enough grain. It made my cobbler result with a weird texture. Very disappointing to serve for Christmas dinner. Just a note for anyone making this recipe be sure your polenta grain is powder FINE."
Still, that's no reason to give up on the chef's recipe: just be sure to use a fine polenta to ensure the cobbler achieves the right texture and not a grainy one.