Giada De Laurentiis' Chicken Cordon Bleu Is One of Her Daughter Jade's Favorite Dishes
Chicken Cordon Bleu gets an easier and just as delicious makeover with Food Network personality Giada De Laurentiis' version of the elegant, classic dish.
While classic Chicken Cordon Bleu is quite an involved recipe, Food Network personality Giada De Laurentiis' streamlined version of the standard is easier, just as delicious — and gets done in one pan. And, it's become one of her daughter Jade's favorite meals.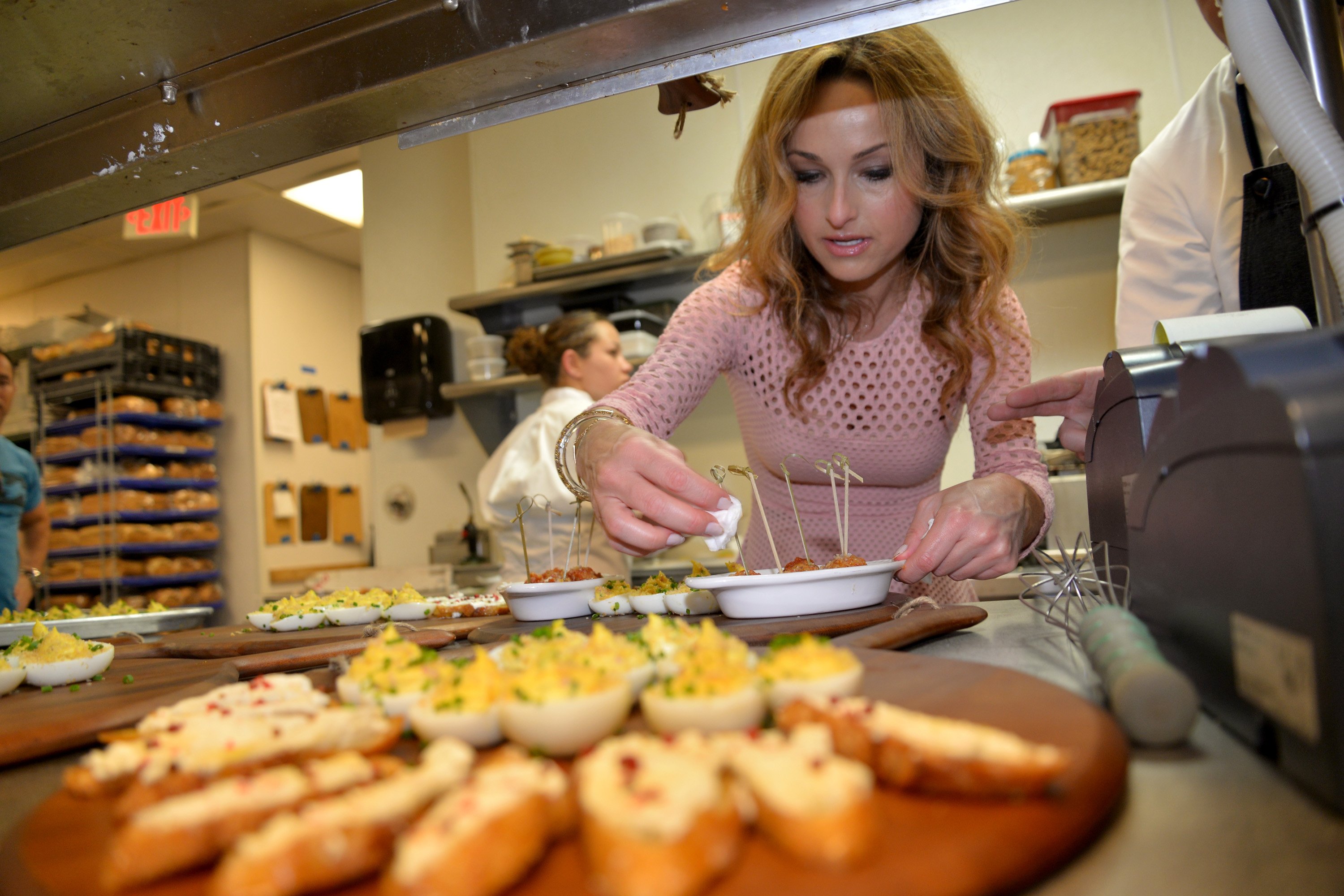 De Laurentiis' Chicken Cordon Bleu features mascarpone cheese
De Laurentiis puts her own Italian twist on this popular meal with the inclusion of mascarpone cheese.
And it's infinitely quicker than the original, as her lifestyle and food blog Giadzy notes: "There's no rolling, breading, or fuss required in this chicken cordon bleu! It couldn't be easier, and better yet – it's all in one pan. Dinner in 15, sorted!"
Giada De Laurentiis' spin on the classic dish has become a winner on her family's dinner table
Calling for just six ingredients, all you'll need to make this recipe is the mascarpone cheese, mustard, olive oil, chicken breasts, black forest ham, and swiss cheese.
"This is a recipe," De Laurentiis says in her Food Network video (below) for the dish, "that goes way, way back. But what I love about it is that it's easy to make and the kids love it."
Explaining that her teenage daughter's developing palate has made this meal a regular on her menu, the chef said, "It's one of my go-to dishes. … It's only in the last few months that I've started really making this a lot.
"Before that, I think it was a little too complex for Jade. So she wasn't really into it. But now, she's gotten older, and it's all about Chicken Cordon Bleu."
And her version really is as simple as it sounds: season the chicken with salt and pepper and then brown in oil on each side. A slice of cheese and two slices of ham are placed on each piece of chicken. A "little cream sauce" of mascarpone cheese and mustard is whisked together and spooned on the ham. Then, another slice of swiss cheese tops each bundle and it goes under a broiler for a couple of minutes.
Get the complete recipe, video, and reviews on Food Network's site.
Reviewers loved how quickly De Laurentiis' version of the meal comes together
Fans on Food Network's site were less interested in the dish as a variation on the standard and were more wowed with how easy, quick, and absolutely delicious the Food Network chef's take on it is.
"I made this recipe exactly as indicated and it was simple to make, moist and delicious. The broiling caramelizes the cheese and should not be skipped," a home cook wrote.
A few reviewers felt the dish could have used even more of the creamy mascarpone: "This was delicious, after reading the comments I added an extra tablespoon of the mascarpone and it was perfect for my tastes."
"Great recipe! Super simple and done in very little time. Added extra mascarpone and cut back on the mustard to adapt to my family's liking. Used White American and Swiss cheese, as well. Delicious!," another fan of De Laurentiis' dish wrote.