Giada De Laurentiis' Chicken Vesuvio Is a Hearty Recipe With a Delicious Twist
Giada De Laurentiis takes a simple chicken and potatoes recipe and elevates the hearty dish to new levels. The Food Network host even shared the reason why the dish is called chicken Vesuvio.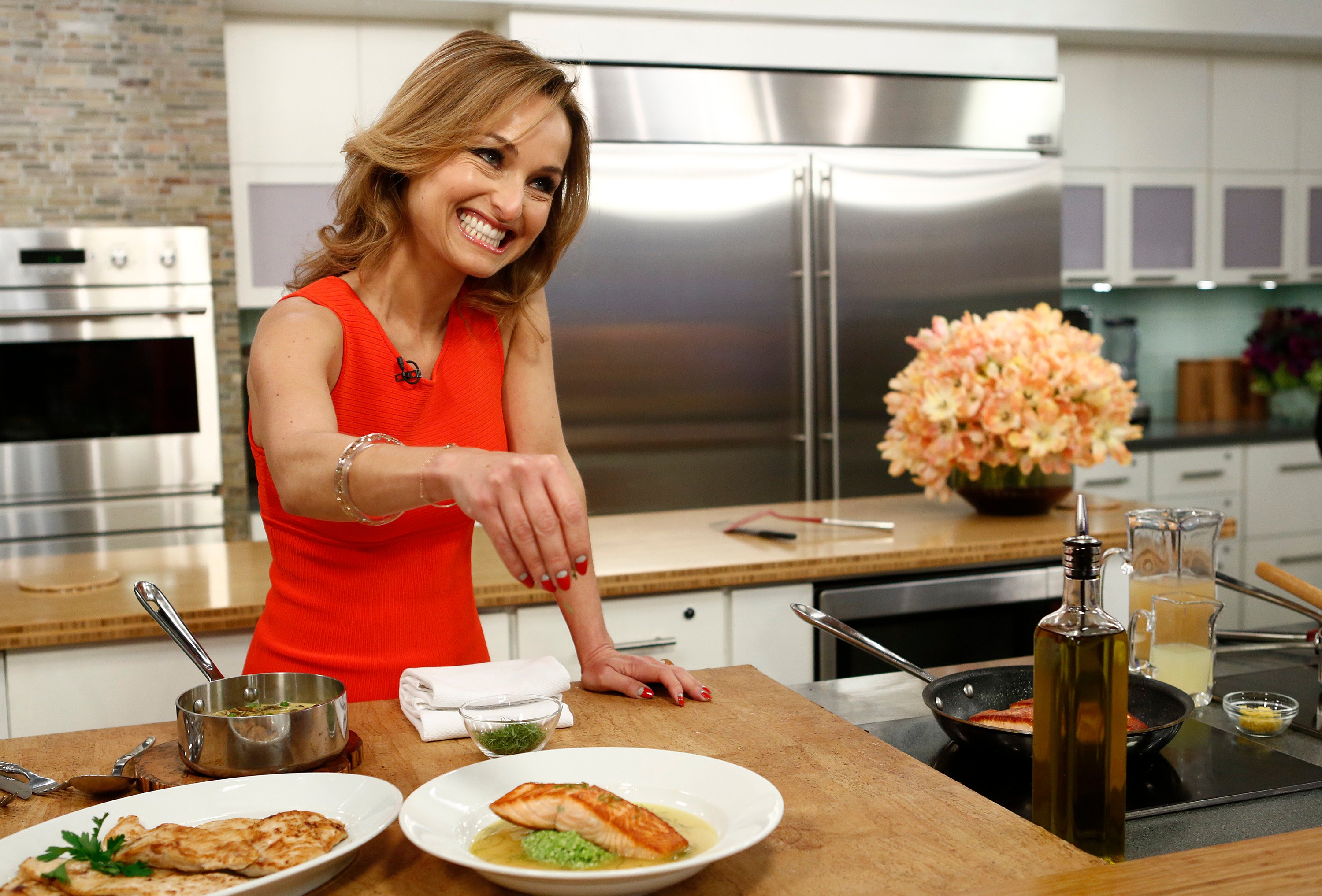 Giada De Laurentiis' chicken and potatoes gets a new 'spin'
De Laurentiis shared her recipe in a March 3 Instagram post on the Giadzy account. "Chicken + potatoes has never been so delicious as it is in @Giadadelaurentiis' Chicken Vesuvio recipe," the caption explained. "Crispy potatoes and chicken thighs, artichokes, and an herby cream sauce? Yes please!"
The recipe was featured on the Giadzy website. "Who says meat and potatoes have to be boring? Chicken Vesuvio is a classic Italian-American dish that is best known as a specialty in Chicago," the recipe introduction noted. "It's such a great comforting dish that actually brings on a ton of flavor, thanks in part to the wine and the dried herbs. I also love that it's all made in just one pan — it doesn't get much better than that."
De Laurentiis continued, "Traditionally, you'll often see this dish finished with green peas for color. My spin is that I love to add frozen or canned artichoke hearts! They soak up the creamy wine and herb sauce in such a delicious way, and I think it imparts a really amazing flavor and texture to the whole dish."
How to make Giada De Laurentiis' chicken Vesuvio recipe
De Laurentiis demonstrated how to make the easy recipe on an episode of Everyday Italian. "Chicken Vesuvio is a crowd-pleaser," she shared.
She seasoned chicken thighs with salt and pepper and added them skin-side down to a braising pan with hot olive oil. "It's a hot pan because I want to really sear the chicken right from the beginning," De Laurentiis explained. "I'm not too worried about cooking it all the way through because it will finish cooking in the oven.
She added, "But I do want to get that golden-brown crust on the outside."
She explained how the recipe earned its name
De Laurentiis removed the chicken then added potatoes to the pot and cooked them slightly to brown them. She seasoned the potatoes with salt, pepper, garlic, oregano, and thyme.
De Laurentiis added white wine to the pot and explained how the recipe got its name. "See that steam? That's Mount Vesuvius," she noted. "That's where they got the name."
The Food Network host added chicken stock for flavor, then returned the chicken pieces to the pot, put the lid on, and placed it in a 450 degree Fahrenheit oven.
After it was cooked, De Laurentiis placed the chicken on a platter and finished the sauce by adding thawed frozen artichoke hearts and butter. "That's kind of the secret behind making this sauce rich and even more flavorful," she explained.
De Laurentiis spooned the artichokes, potatoes, and sauce over the chicken. "It adds another color to the dish — and a vegetable," she explained. "So you've got a meal all in itself."
The full recipe is available on the Food Network website.
RELATED: Giada De Laurentiis' Quick Minestrone Soup Has a Secret 'Essential' Ingredient That Gives It Incredible Flavor