Giada De Laurentiis' Chicken with Mustard Mascarpone Marsala Sauce Is the Ultimate One-Pan Comfort Meal
Food Network star Giada De Laurentiis' Chicken with Mustard Mascarpone Marsala Sauce is a quick, easy dinner that gets done in one pan.
Food Network star Giada De Laurentiis' decadent and flavorful Chicken with Mustard Mascarpone Marsala Sauce has nearly 1000 five-star reviews on the culinary channel's website.
There's good reason for that. The Italian-American chef's comforting meal goes big on flavor and creamy texture and gets it all done in one pan.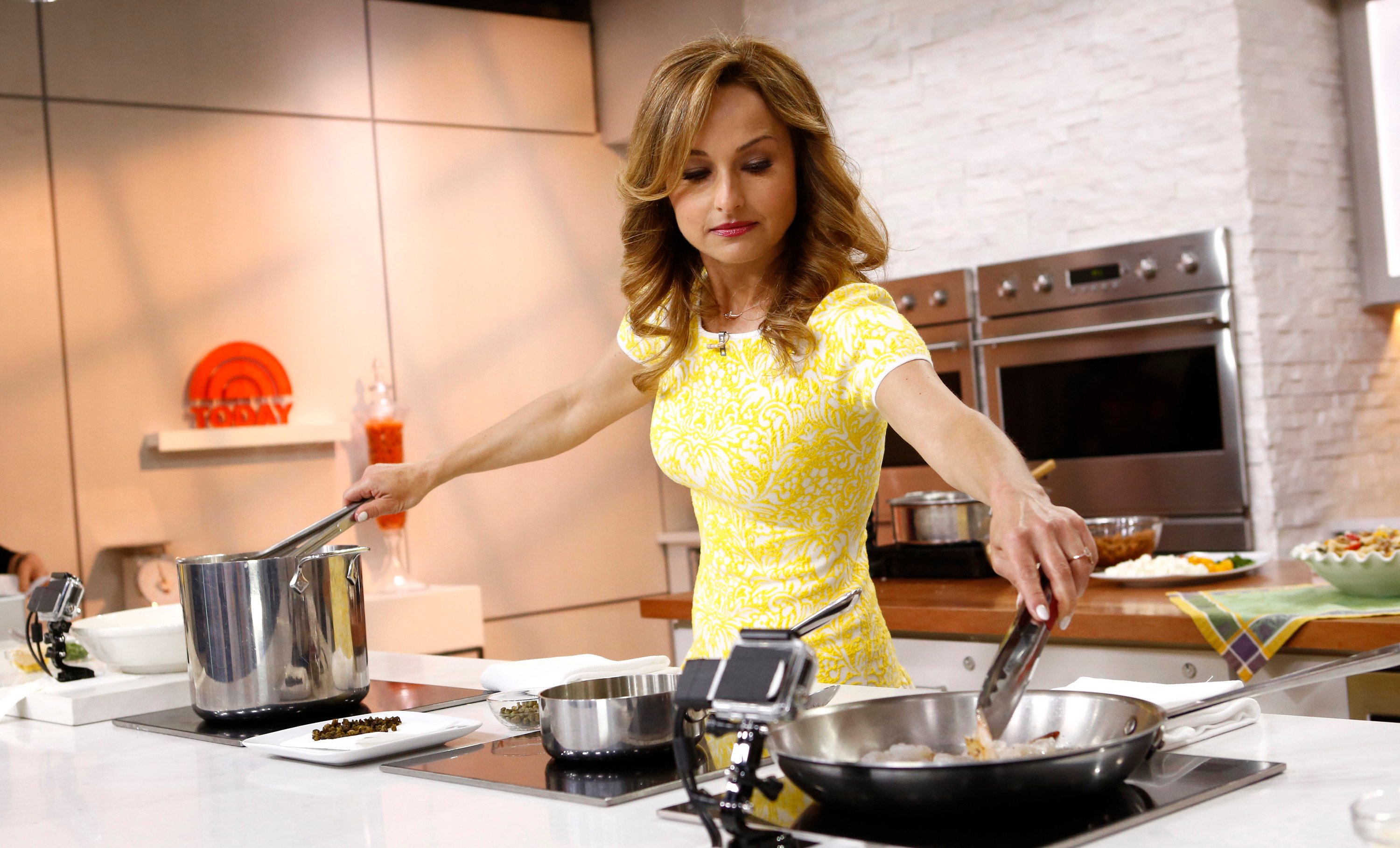 De Laurentiis' Chicken with Mustard Mascarpone Marsala Sauce features on-hand kitchen items
The culinary star's dish calls for chicken, olive oil, butter, onion, mushrooms, and garlic. Its sauce needs just Marsala wine, mascarpone cheese, and Dijon mustard. Fettuccine pasta with fresh parsley rounds the dish out. This is a simple recipe that doesn't require a lot of ingredients not already on hand.
The dish is "sharp and smooth from the mixture of mascarpone and Dijon mustard," De Laurentiis says in the recipe's Food Network video. It's also "meaty from the chicken and the mushrooms. It's fantastic."
Get the full recipe, video, and reviews on Food Network's site.
Giada De Laurentiis' chicken dish comes together without a lot of dirty dishes
The boneless chicken breast is cut into chunks, seasoned "on both sides," as De Laurentiis notes, and sauteed over high heat for about four minutes per side.
The chef chops the onions and garlic and slices the cremini mushrooms ("Creminis are just baby portobellos"), as well as the fresh parsley. Removing the chicken from the pan, De Laurentiis cooks the onions in butter ("because we want the onions to slowly start to wilt; you don't really want to caramelize them") followed by the garlic.
The mushrooms are added ("To me, there's nothing like the taste of butter with the mushrooms") and the mixture continues cooking while the mustard and mascarpone sauce is prepared.
A cup of mascarpone cheese is mixed with a couple of tablespoons of Dijon mustard ("It sort of has a clean, sharp flavor"), and that's all there is to this rich, easy sauce.
Marsala wine is added to the onion mixture ("When I cook, I like to use dry Marsala because it adds a little bit of sweetness and it doesn't overpower the dish"), as well as the mustard and cheese sauce, which the Le Cordon Bleu-trained chef notes will start to melt as soon as it's blended into the pan. The chicken is also returned to the pan, where it will cook thoroughly, along with chopped fresh parsley.
Once it finishes cooking, the chicken and its mushroom sauce are poured over the pasta.
Home cooks loved Giada De Laurentiis' easy and satisfying chicken recipe
Reviewers of the chef's chicken and pasta dish praised its versatility and surprising simplicity.
"Absolutely delicious!! It was easier than I thought it would be to make. It is rich and very flavorful. My family loved it. I'm adding this one to my rotation," wrote one fan on Food Network's site.
Another reviewer added, "This was a delicious dish. The pep of the Dijon mustard and subtle tang of the wine contrasted beautifully with the smoother mascarpone and mushrooms. My family loved it."