Giada De Laurentiis' Chocolate Hazelnut Cookies Are a 'Cookie Lover's Dream'
Food Network host Giada De Laurentiis brings together the magic of chocolate chips and hazelnut in one amazing cookie. It's an oatmeal cookie base studded with chocolate chips, toffee bits, and of course, hazelnuts.
Here's how to make this decadent treat.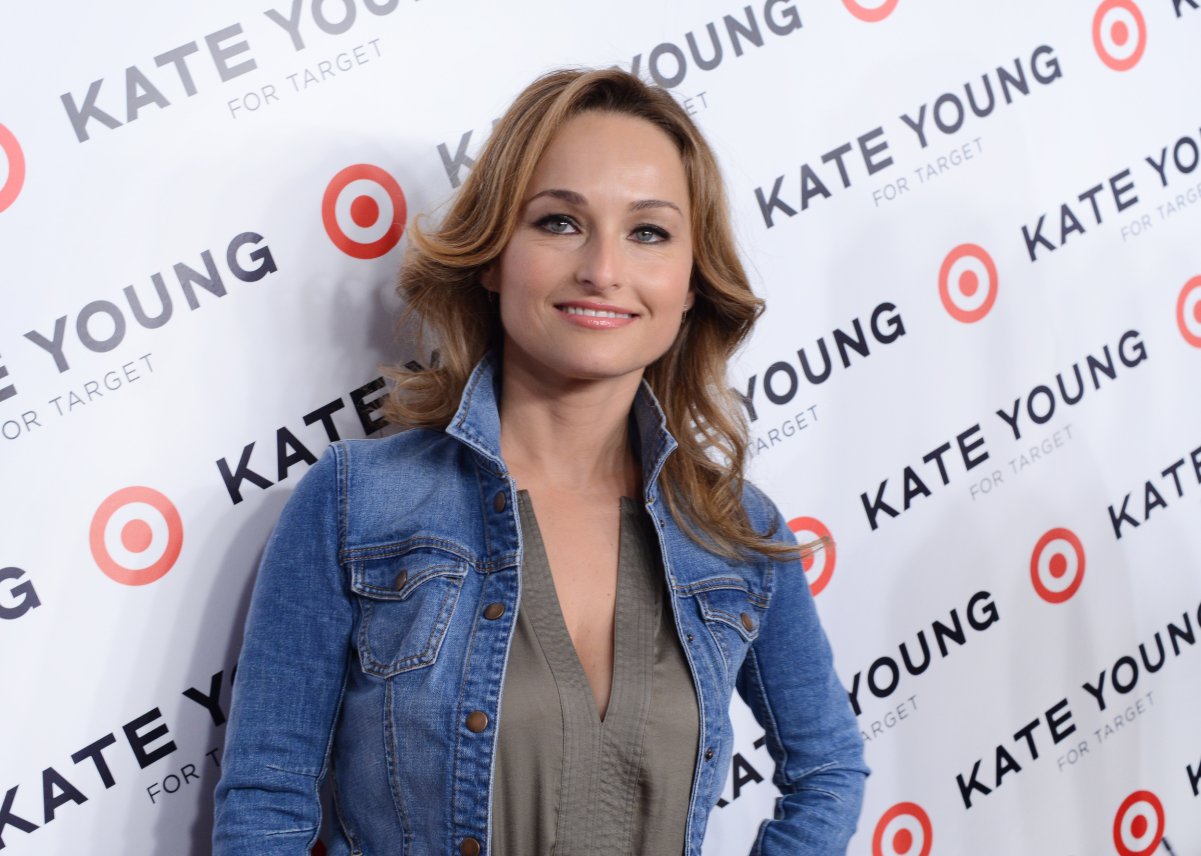 De Laurentiis said she made hundreds of these cookies for a special event
As the chef noted on her food blog Giadzy, she's pretty proud of these cookies. They even made it onto the menu of her 2003 wedding.
"If I do say so myself, this is the ultimate chocolate chip cookie," she wrote. "I made 500 of them for my wedding!"
And in the Food Network video for this recipe, De Laurentiis explains why she came up with it: "I love biting into a cookie and getting a mouthful of chocolate and nuts. That's why I invented my hazelnut chocolate chip cookies. I start with an oatmeal cookie batter and load it up with chopped hazelnuts, chocolate chips, and crushed toffee bars. These are a cookie lover's dream come true."
Giada De Laurentiis' treat starts with an oatmeal cookie base
To start, the Simply Giada star creams one cup each of brown and white sugars with two sticks of butter. "You want to work with unsalted, soft butter. Unsalted so that we don't get salty cookies, and soft so that it's easier to cream the butter and the sugar together."
Next, the dry ingredients of all-purpose flour, finely ground oats, salt, baking powder, and baking soda are mixed together.
Eggs and vanilla extract are mixed into the butter mixture, followed by a gradual mixing-in of the dry ingredients ("Start at a lower speed; that way we don't cover ourselves in flour").
Chopped roasted hazelnuts are stirred in, followed by chocolate chips and chopped chocolate-covered toffee candy bars. "I like my cookies chunky. So I like to add these ingredients in by hand," the chef explained.
Spoonfuls of the batter are dropped onto a cookie sheet and baked in a 325-degree F oven for 15 minutes.
Get the complete recipe, video, and reviews on Food Network's website.
De Laurentiis' chocolaty cookies received 5-star reviews on Food Network's site
These cookies are all about texture. Every bite rewards you with a gooey chocolate chip, crunchy piece of toffee, or a deliciously roasted hazelnut. And reviewers loved it.
"My family has declared these the best cookies ever. They even look pretty when you bake them. We will be baking these regularly!," one home cook wrote.
"This recipe made a cookie with a texture that had just the right amount of crunch with a soft inside. The toffee lingers in your mouth, and the combination of flavors awakens the senses," another fan added.
Another reviewer chose to scale back the amount of sugar and said they were a hit anyway: "These cookies are scrumptious! Everyone loved them. I did cut out about 1/2 cup of the sugars and they were plenty sweet. I also made one batch with almonds, which turned out great."
RELATED: Giada De Laurentiis' 'Fail-Proof' Gnocchi Recipe Is 'Easier Than You Think'